To celebrate Philip joining the practice of Austin Retina Associates in Texas as a retina surgeon (after eleven years of medical training!), we took a family trip to the challenging Wind River Range of Wyoming right before he started the job of his dreams!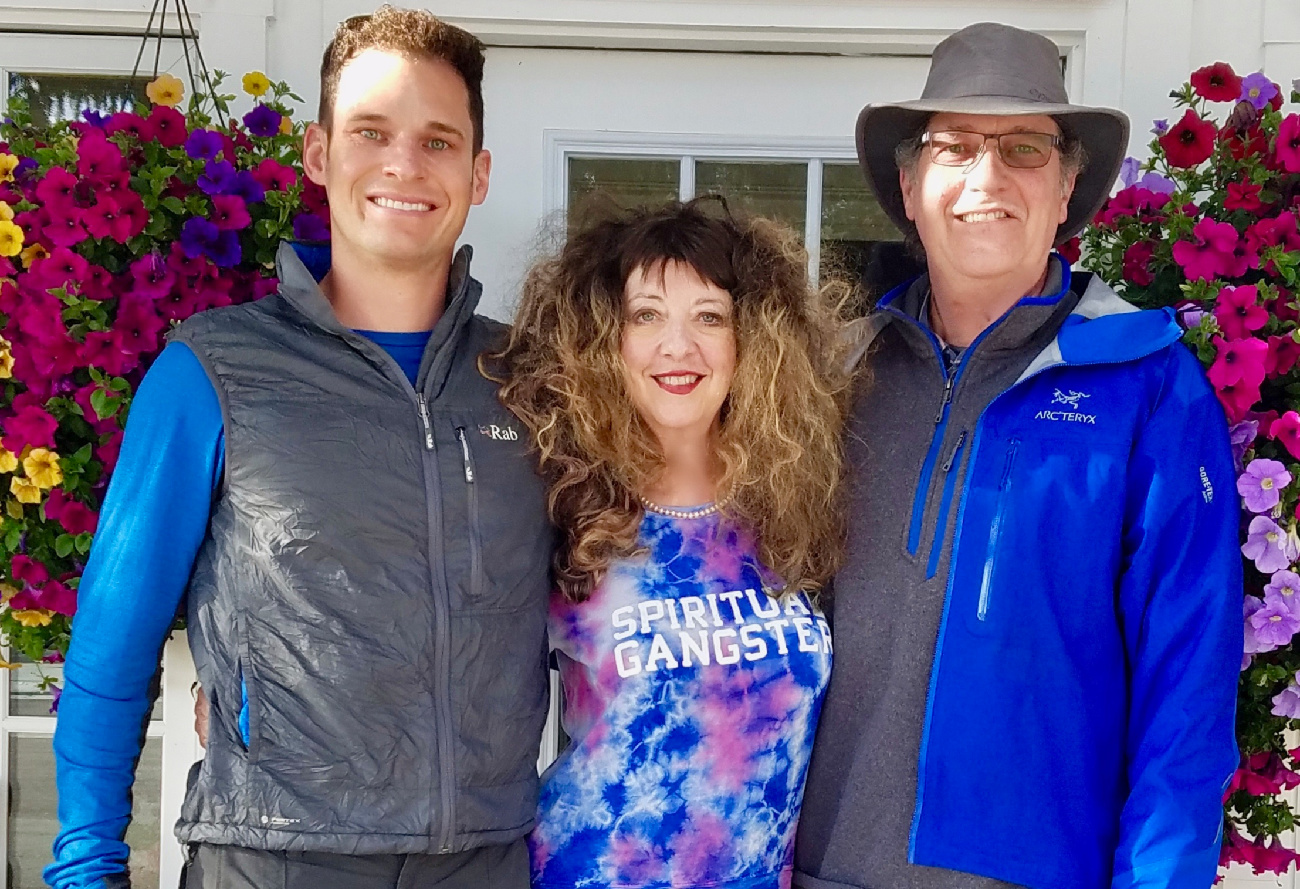 ---
Spiritual Gangsta that I am, I set up meditation camp in a tiny log cabin in Pinedale, and drove Porter and Philip to their trailhead at Elkhart Park, where they commenced a week of backpacking, first into a blizzard.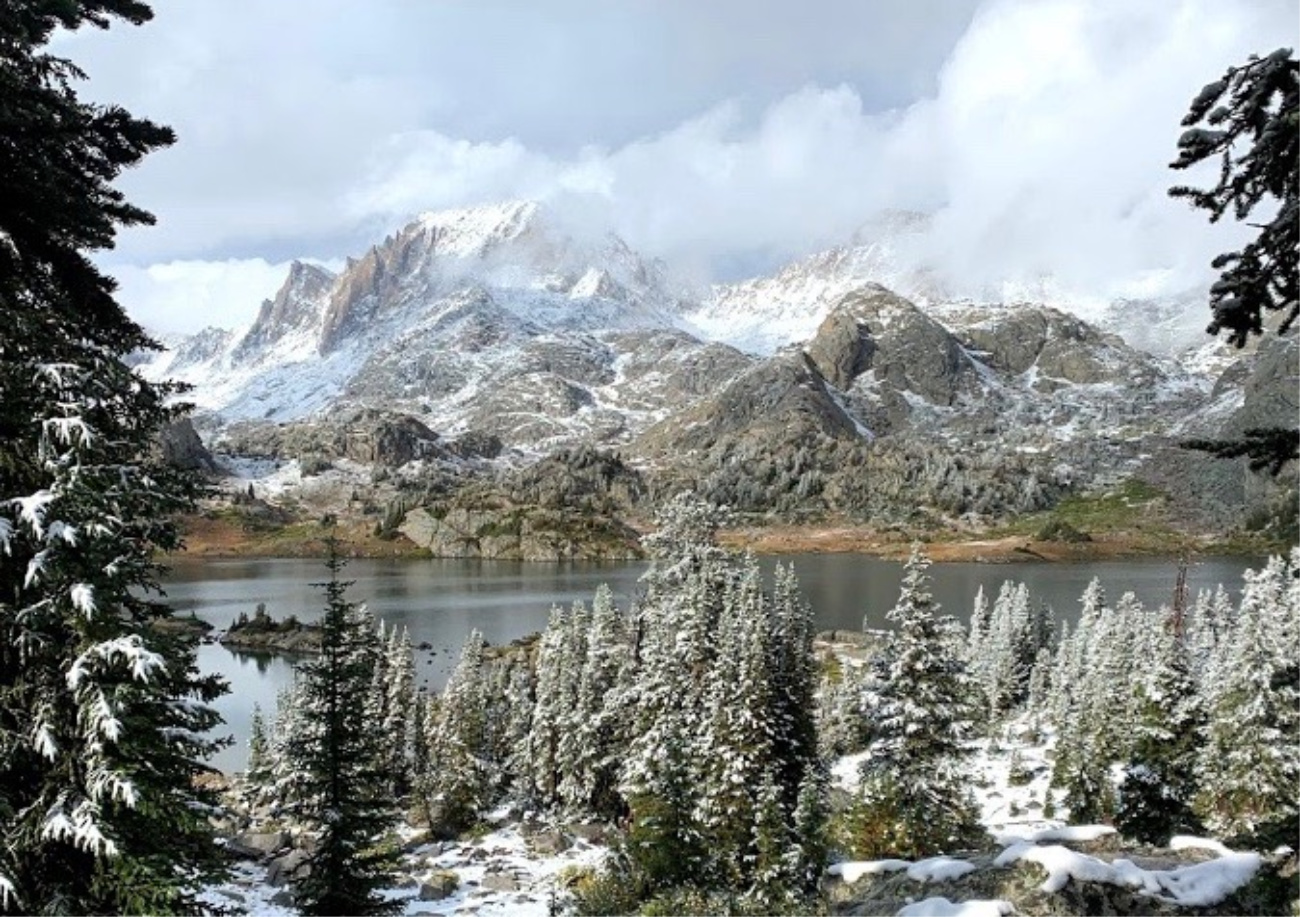 ---
It was so windy in the Winds that Porter had to hang onto his seventh chakra!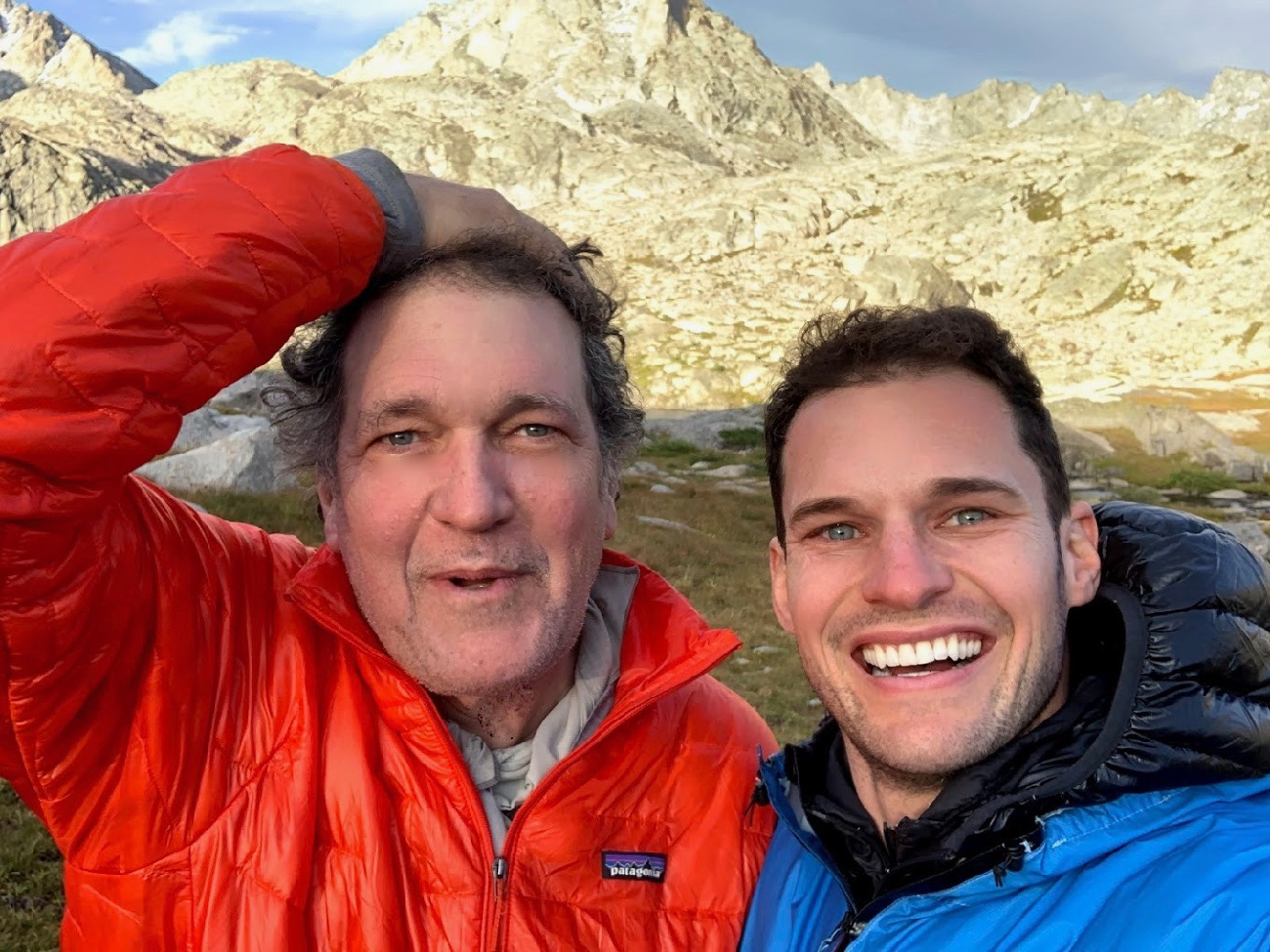 ---
For the rest of the week, with Island Lake as basecamp (one-pound green tent in the center below), they sloshed all night on melting snow and hiked all day, to Titcomb Basin, Upper Jean Lake, and other highly inaccessible destinations.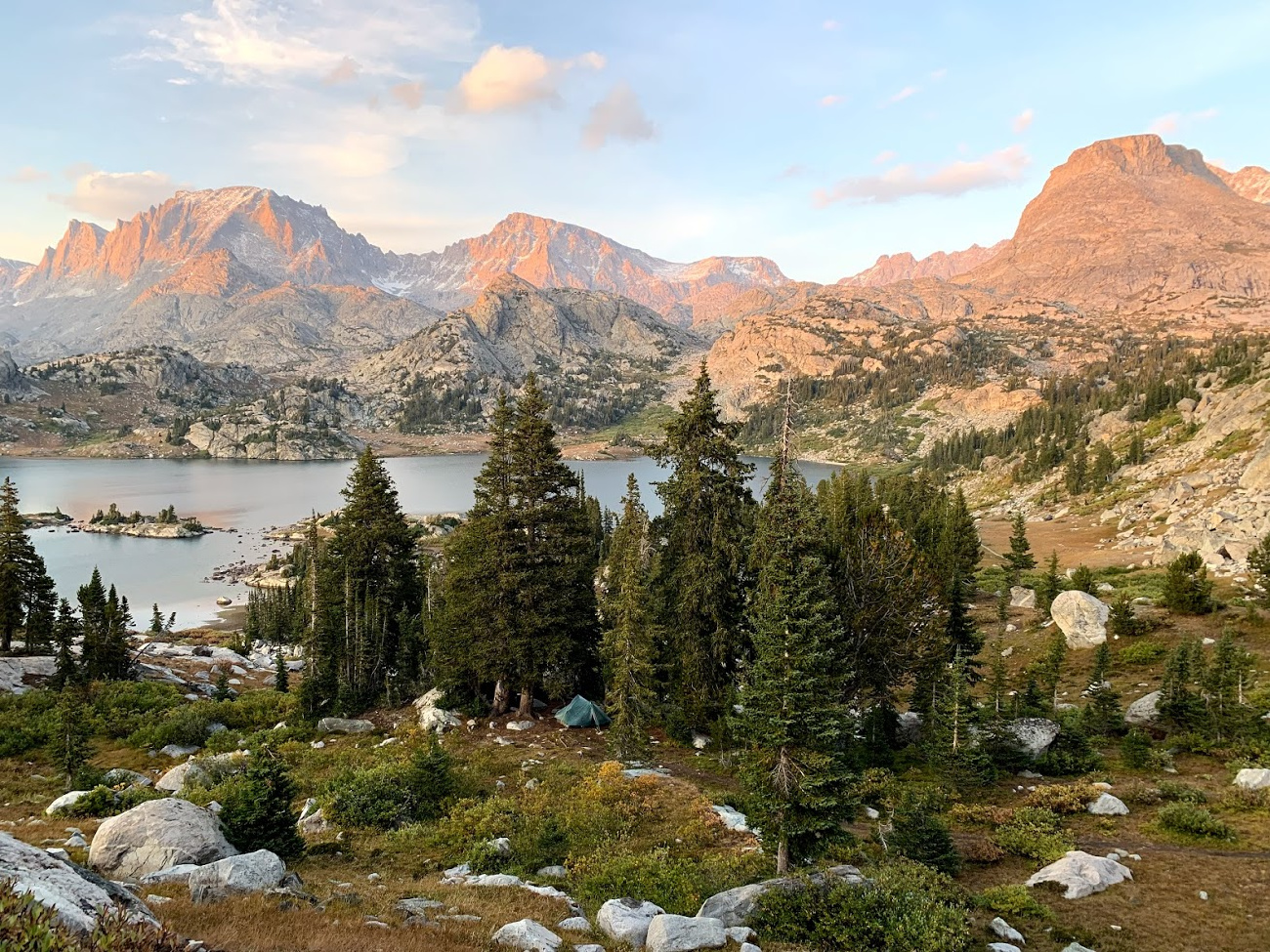 ---
Amber and I meditated, practiced yoga, and sent good vibes toward the Winds.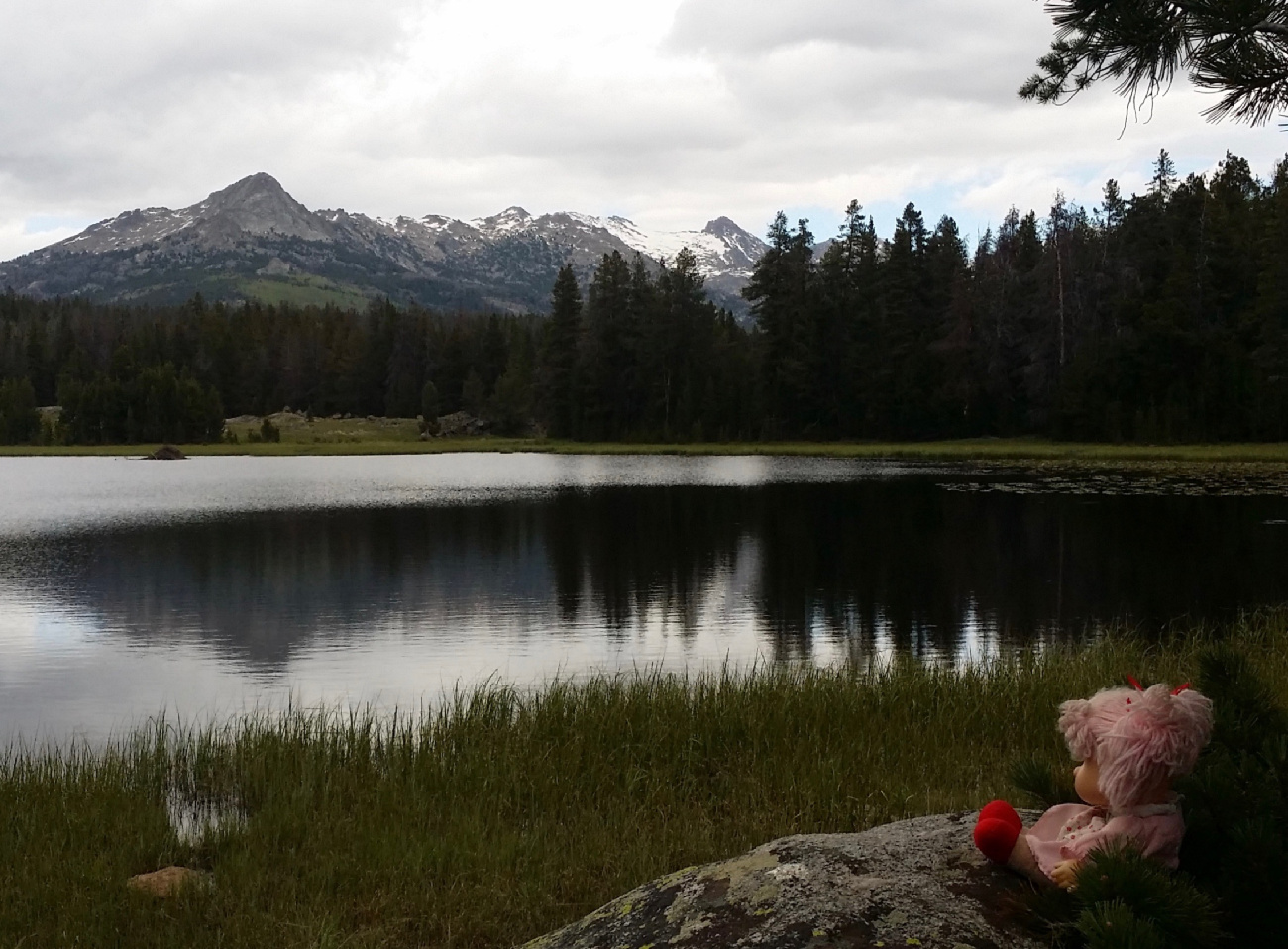 ---
May you all traverse your own mountains inner and outer for the benefit of all beings.