Og (aka Porter) messaged me late one night from his campsite in the Rabbit Ears Range to say he saw and smelled smoke, and was there a fire near him? I sprang into action from my hotel room and learned a lot about how to research fire activity, especially through an invaluable site called Inciweb. The Beaver Creek Fire was raging north of the Continental Divide Trail near the Colorado/Wyoming border, 35,000 acres, 12% contained, expected to burn into October.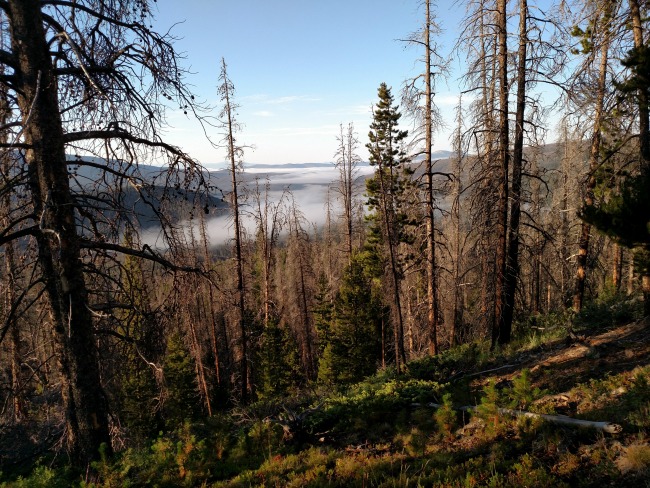 ---
Fortunately, air and ground fire crews were maintaining the perimeters, while letting the vast interior of beetle-killed trees burn. Also, it's monsoon season in the Colorado mountains, and the heavy rains help. Og works hard to find a campsite each evening with slopes on all sides to channel the pelting runoff from late-night storms.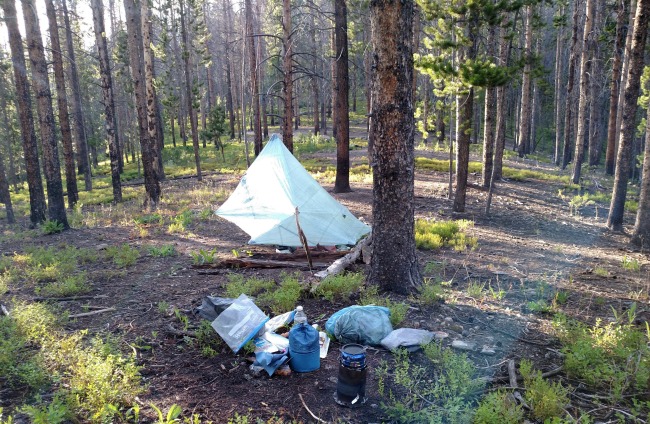 ---
He's making great mileage over spectacular mountains, here in the Mount Zirkel Wilderness.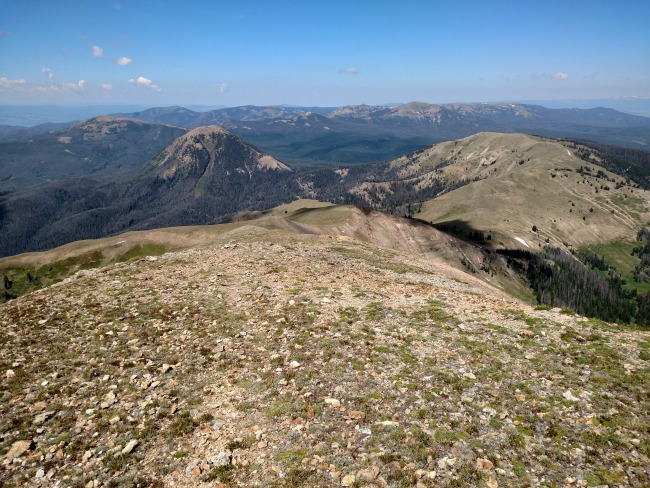 ---
Remember Tom and Sheila, our hiking friends in I Promise Not to Suffer: A Fool for Love Hikes the Pacific Crest Trail?  Sheila is trail-angeling Tom as he hikes south on the Continental Divide Trail this summer, just as I'm trail-angeling Porter as he hikes north, and we met while picking up our respective husbands at the Seedhouse trailhead! We hadn't seen them in years. Here we are celebrating over dinner in Steamboat Springs.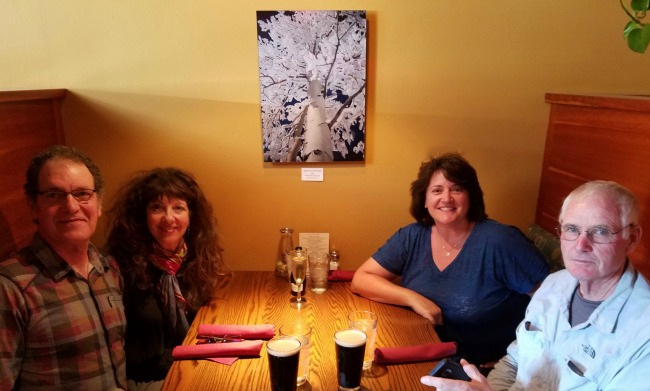 ---
The big excitement in Amber's life is getting to stay at the Rabbit Ears Motel, because the sign is pink like her and has a bunny on top!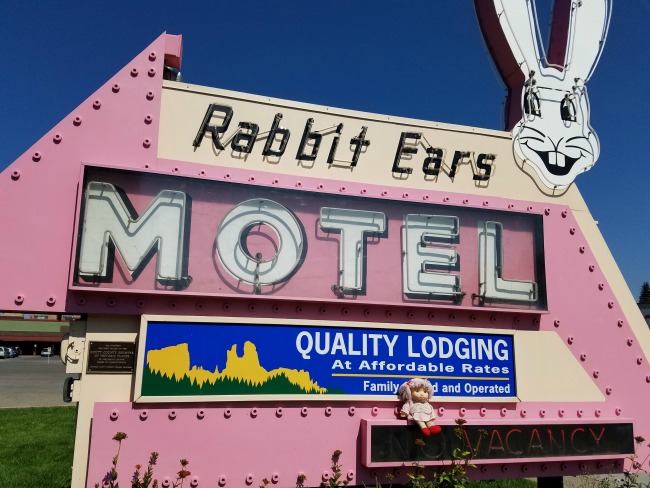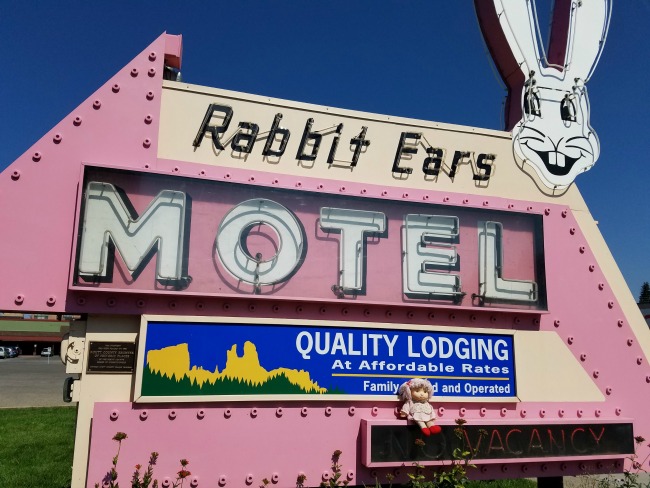 ---