Our final section of the CDT started at the Two Medicine Ranger's Station in Glacier National Park where the Ranger said "Guys, you're screwed!" (or words to that effect). The Reynolds fire still burning and the Thompson fire exploding to 15,000 acres, on two sides of the CDT, cut off their final piece of the trail toward Canada.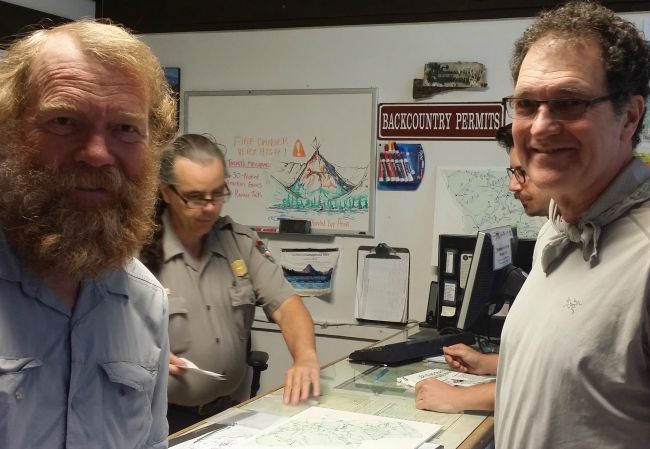 Porter and Problem Bear studied alternate routes and applied for Glacier camping permits with full confidence that a solution would present Herself.
---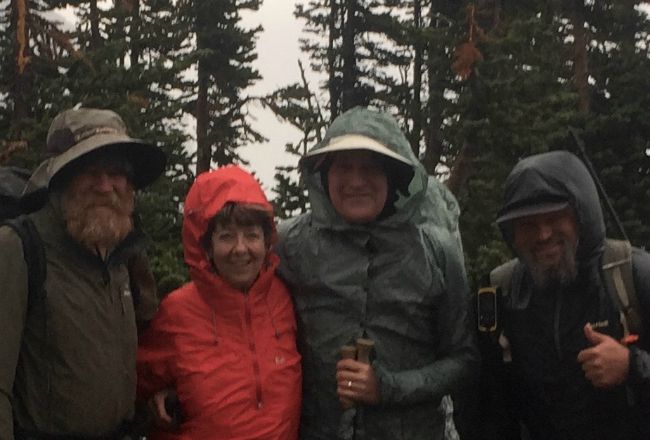 And so she did! Thru-hikers weren't allowed to walk through the burned areas, but could be driven. Driving through the burnt forest was eerie. So here we are–Problem Bear, Gail, Porter, and Maverick, in 40 degrees and sleeting rain at Logan Pass.
---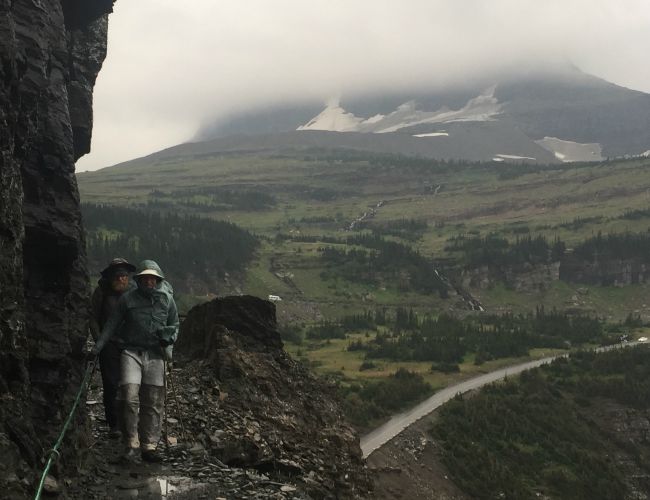 They hiked their new route toward Canada on the Highline Trail, a spectacularly scenic trail blasted out of the side of a rock cliff.
---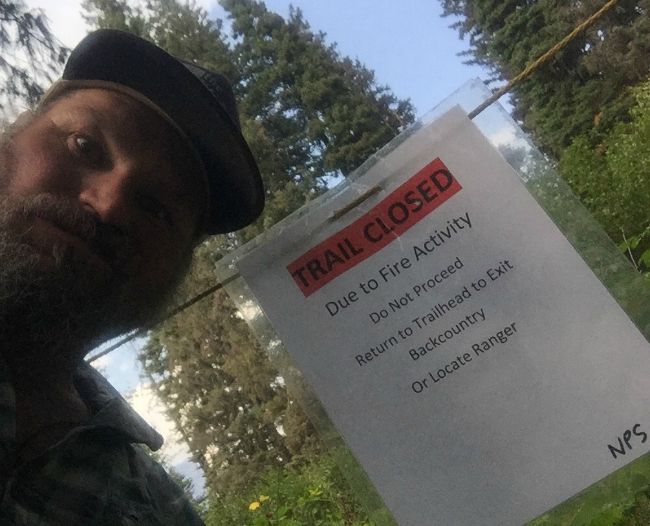 Unfortunately, they were told by Rangers at their Granite Park campsite that due to a new fire on the west side of Waterton Lake they couldn't enter Canada on the CDT.
---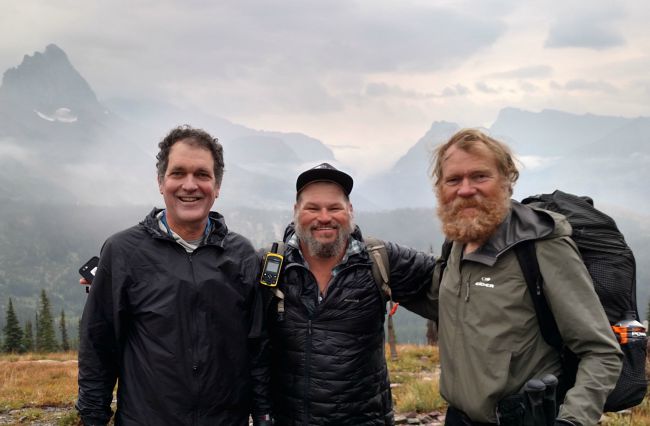 Undeterred, they decided to take a much longer, steeper route to the Canadian border at Chief Mountain. By this time, Beacon, Problem Bear, and Maverick had given Porter his trail-name: OG!
---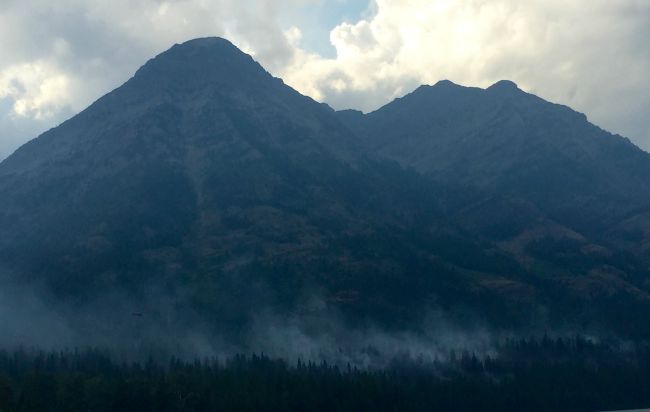 However, with three big fires now burning in Glacier National Park, they were intercepted partway to Chief Mountain by Rangers sent out to look for them. They were personally escorted by Park Service Trail Crew to Goat Haunt, where they were forced to take a boat that night to Waterton.
---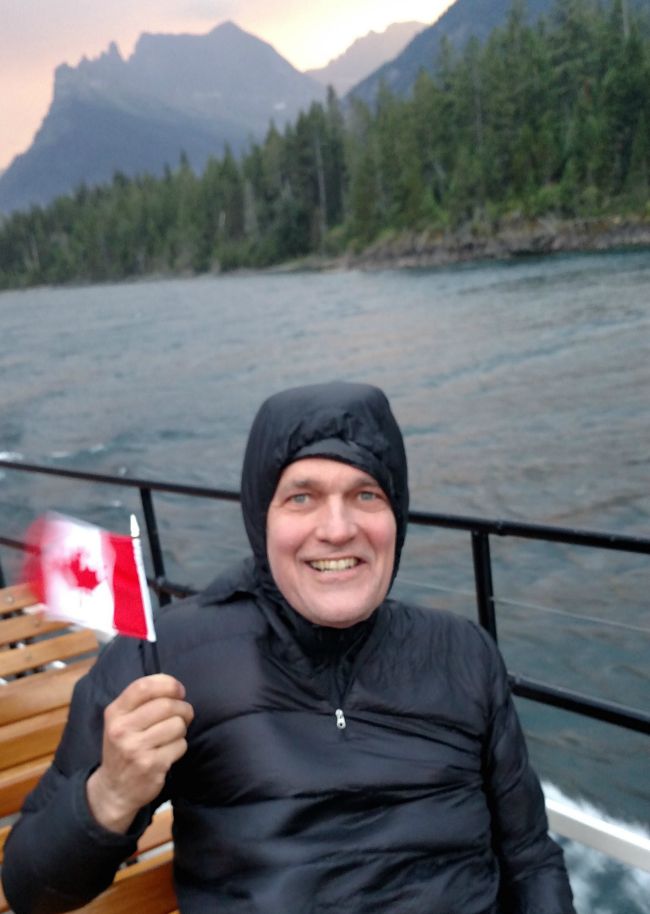 Congratulations, Porter "OG" Storey, for making it from the border of Mexico to the border of Canada! We're looking forward to next summer's completion of the Colorado section impassable last spring because of snowpack.
---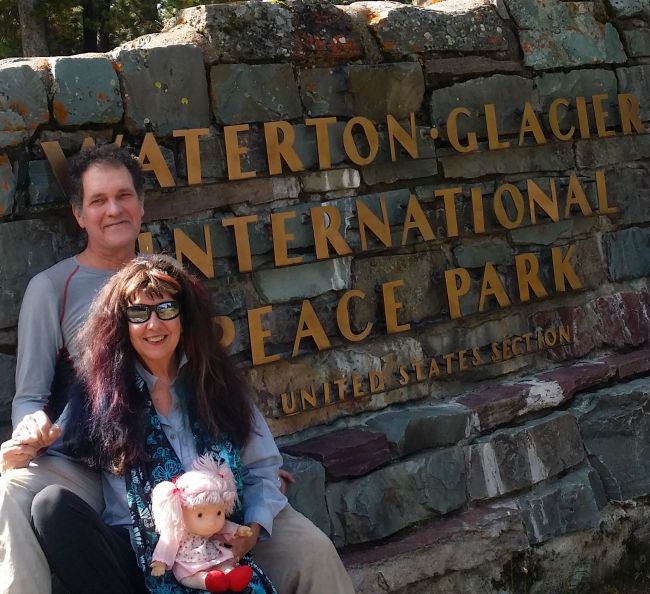 Here we are under the Canadian flag at Waterton Glacier International Peace Park. We're deeply grateful.  Thank you all for your encouragement and support!