We're off on our 2017 adventure, 2,774 miles on the Great Divide Mountain-Bike Route from the border of Mexico to Banff, Canada! Porter is biking solo (here at the start in Antelope Wells, New Mexico), with me as his trail angel for support, resupply and logistics.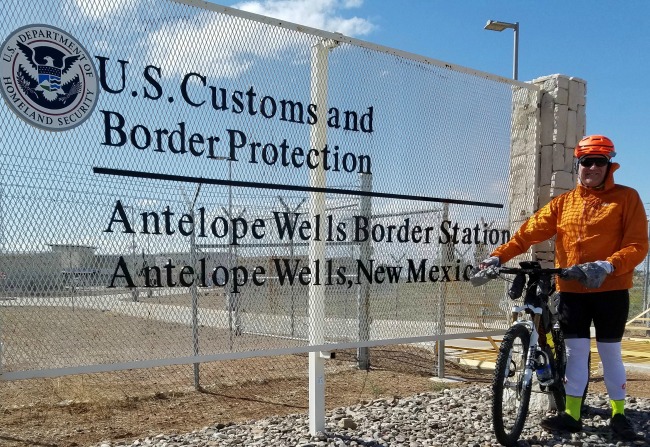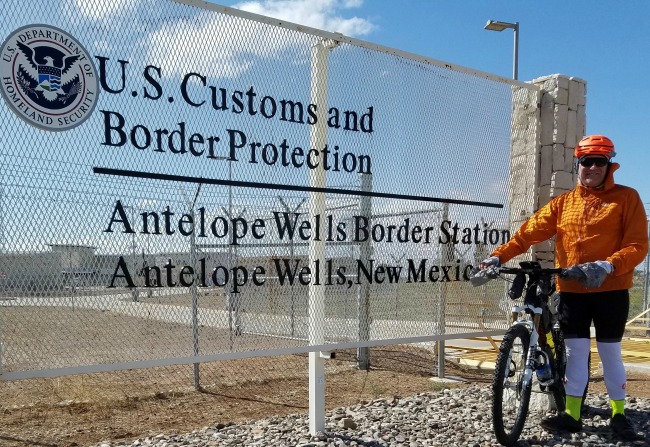 ---
The Great Divide Mountain-Bike Route comes with a different set of challenges from the 3,100-mile Continental Divide Trail we hiked over the last two summers. It's a big production to load Porter's bike ("Goat") on the back of our car, drive to the trailhead, unload the bike and load all his gear. Two crucial pieces of gear failed at the beginning, the fancy electronic bike pump gauge (luckily the pump itself still works), and his Garmin Edge GPS (he'll now resort to navigating by phone apps map and guidebook). Unfortunately, the guidebook is set up from north (Canada) to south (Mexico), so all the turns and waypoints are backwards for us. Whatever, he biked 71 miles the first day from the border to Separ, then 34 hard miles the second day from Separ to Silver City, NM.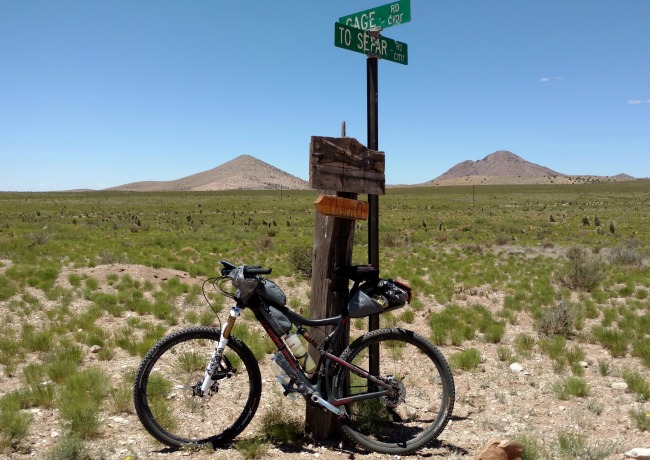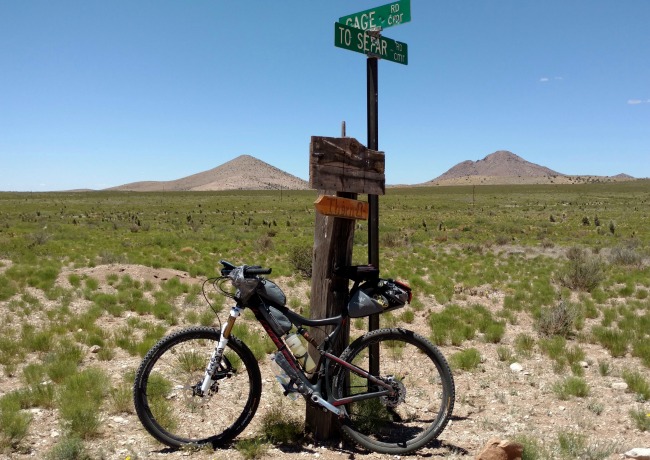 ---
The GDMBR terrain is quite different from the CDT. It crosses the Continental Divide 32 times across desert and over mountains, but is mainly on dirt roads and mountain-bike trails. I'll be doing a lot of hiking while I wait for Porter at a trailhead, as on this road. I hike toward him as he bikes toward me; that's the plan, anyway.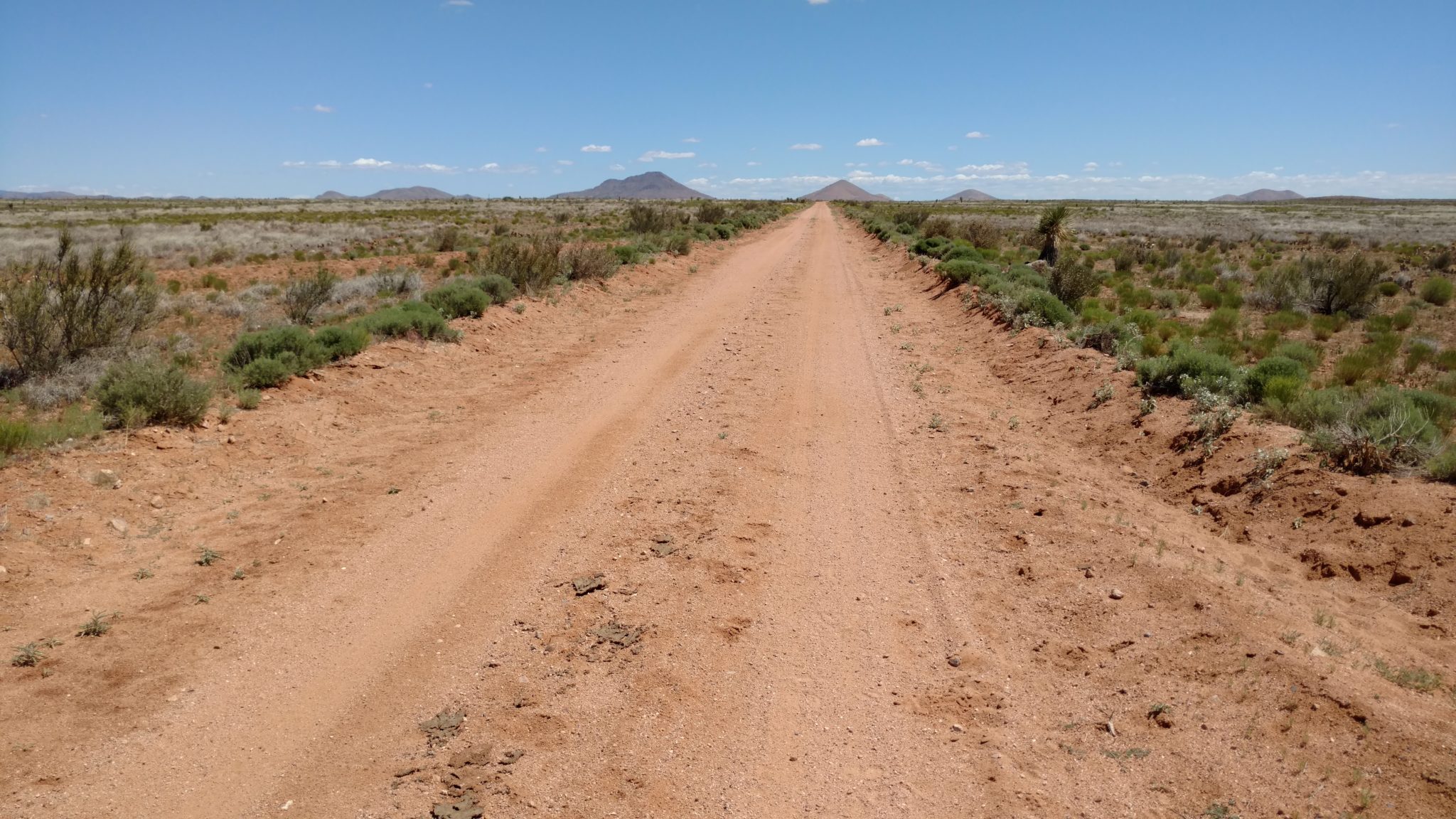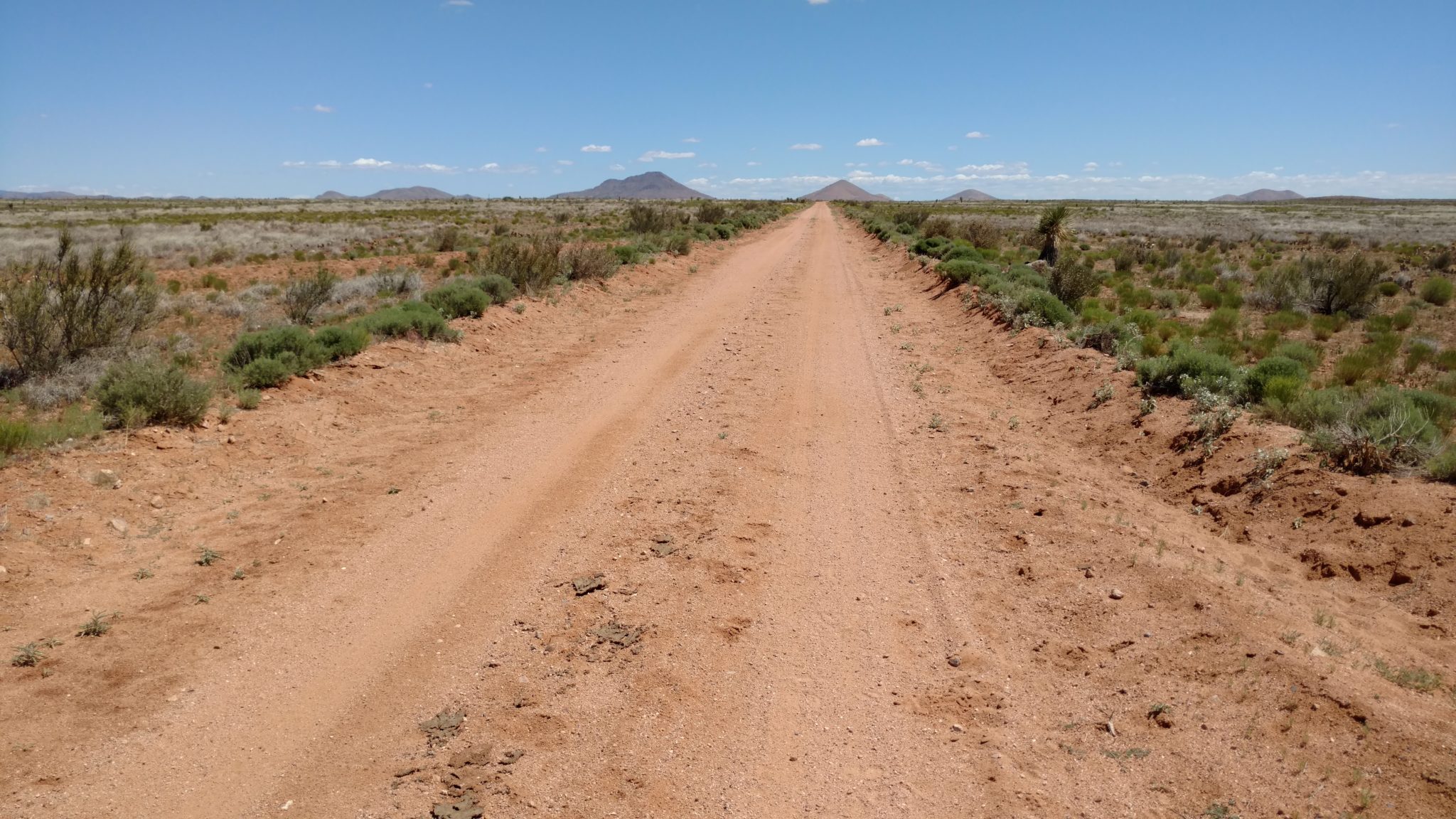 ---
I'd parked at a trailhead just off the edge of the public road when a woman drove up and chewed me out up one side and down the other. "You can't park there," she hollered, "you're on private property, we own aaaaaalll this ranch land!" All that ranch land, and she couldn't let me park on fifteen feet of it for a couple of hours? Her husband roared up in his ATV. "She gonna put you in jail?" he asked me.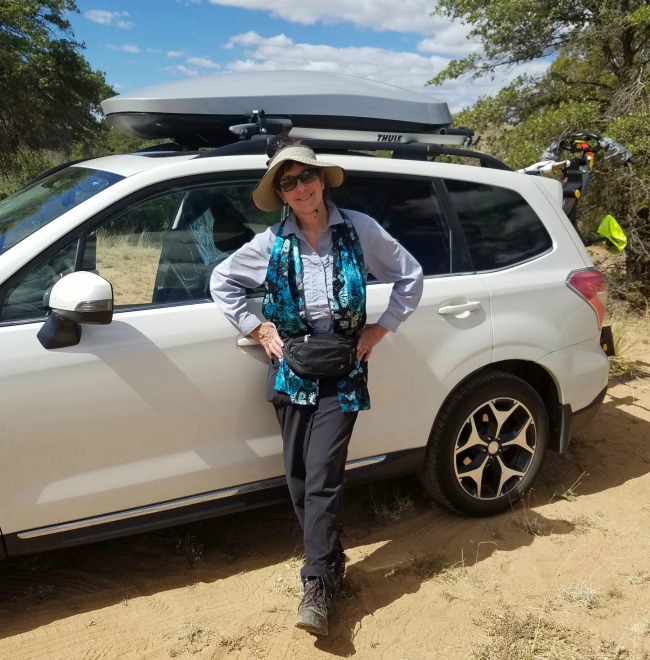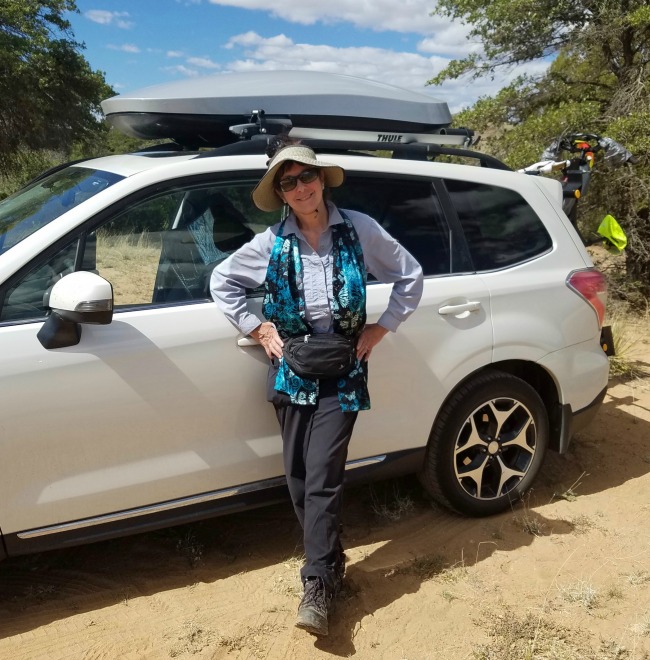 ---
Amber remains imperturbable. She loves riding Porter's mountain-bike, especially when it's mounted to the back of our car on our way back to town for resupply.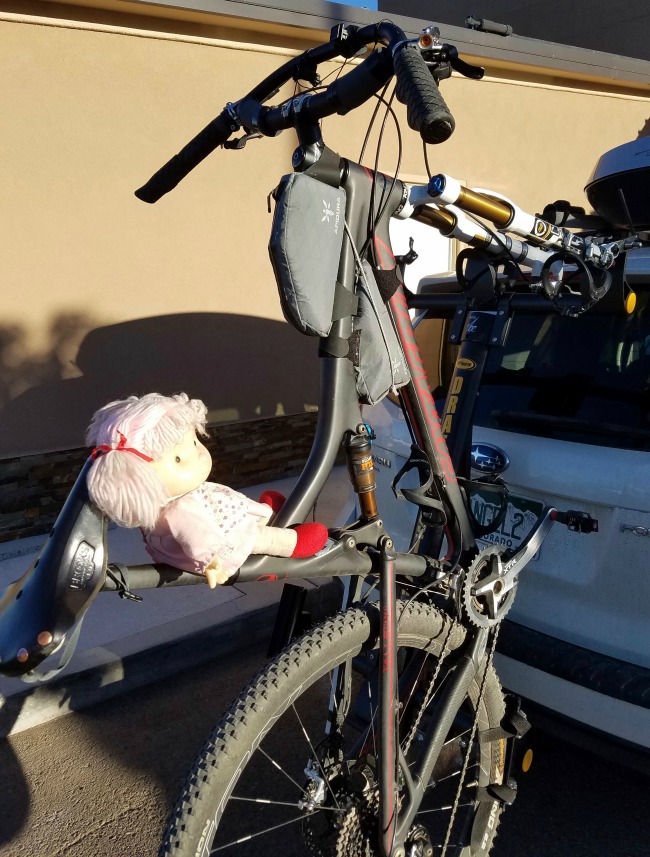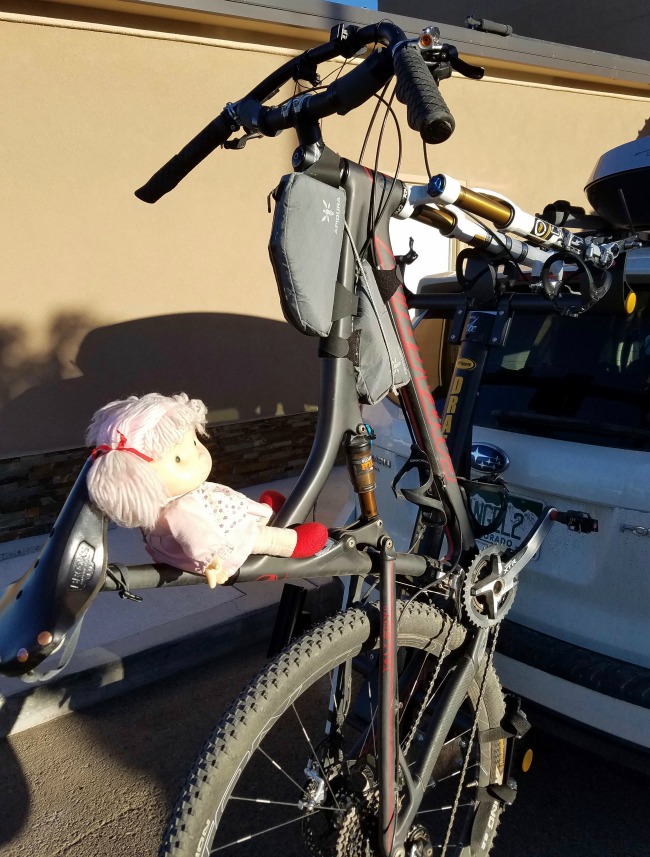 We love comments, and are eager to hear about your own adventures!
---