Wondering what Porter's been doing while waiting for the Colorado snowpack to melt, so we can complete that section of the Continental Divide Trail impassable last May? He's been mountain biking segments of the Colorado Trail between the Denver area and the CDT.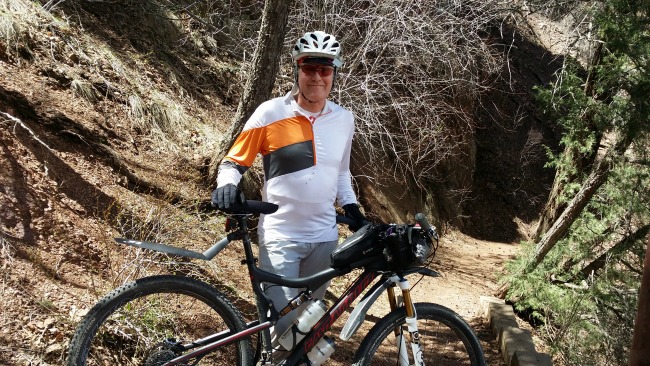 Here he is about to bike down the rabbit hole of Segment 2 at South Platte Canyon.
---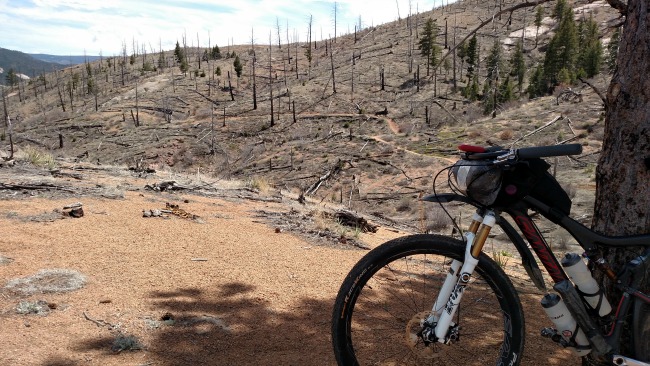 This hot unshaded segment shows the effects of the 1996 Buffalo Creek Fire, more than 12,000 acres of burned trees.
---
Porter describes the challenges of Segment 2 in this video.
---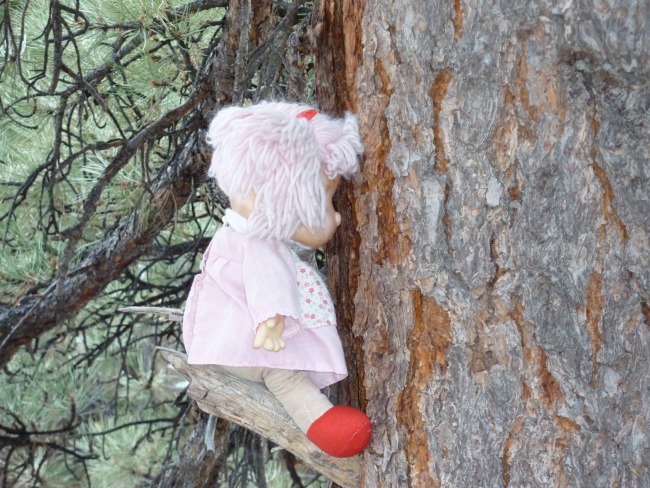 Amber can't bring herself to watch.
---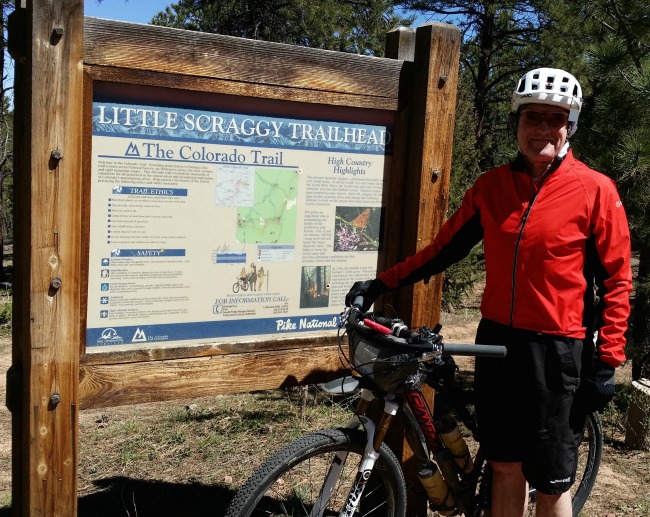 He made it safely to Little Scraggy Trailhead, where Amber and I met him, then dropped him off a week later to bike Segment 3.
---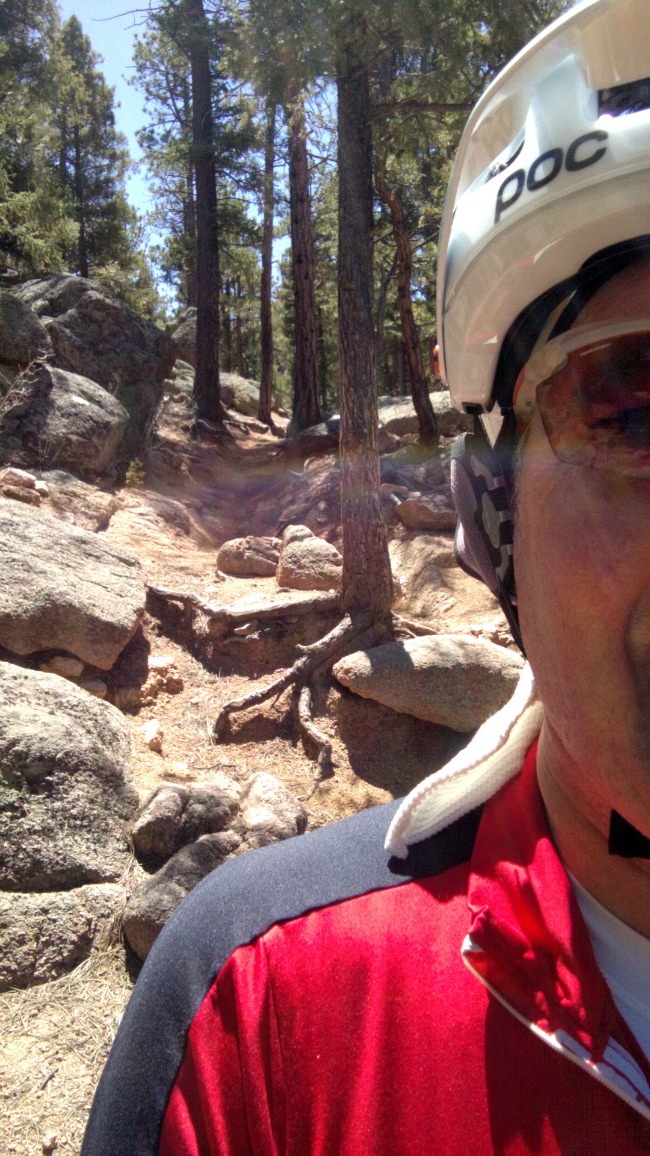 Porter is rapidly developing his mountain biking skills, so has no trouble pushing his bike up challenging terrain.
---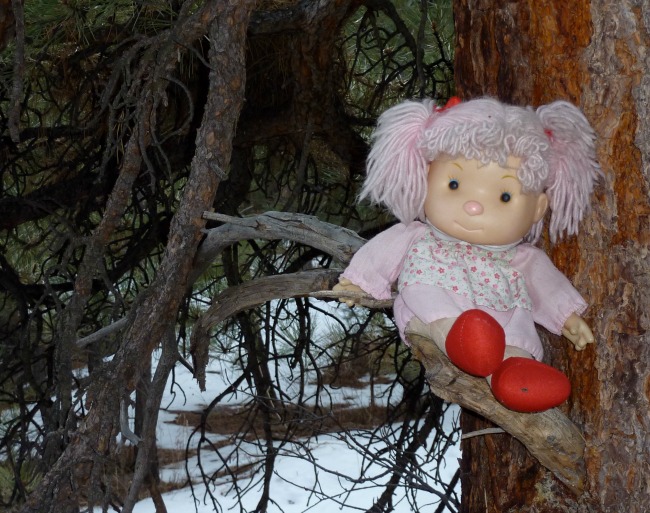 Amber and I spent much of the day hiking part of Segment 3 in and out again, so we were there to greet Porter at Rolling Creek Trailhead.
---