We're now on the CDT in Wyoming, approaching the Great Basin! From northern New Mexico, we leaped over Colorado for now because of the deep snowpack.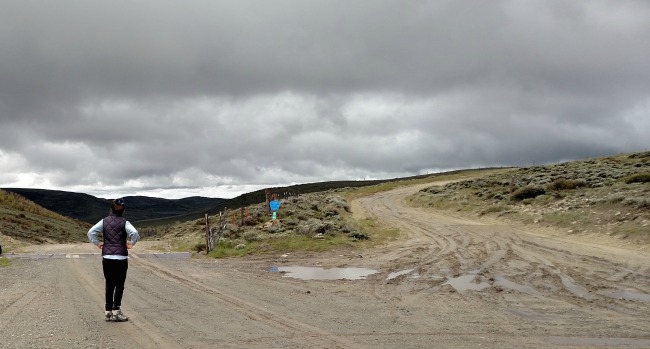 I was less than thrilled to leave Porter at the trailhead with this big storm coming in.
---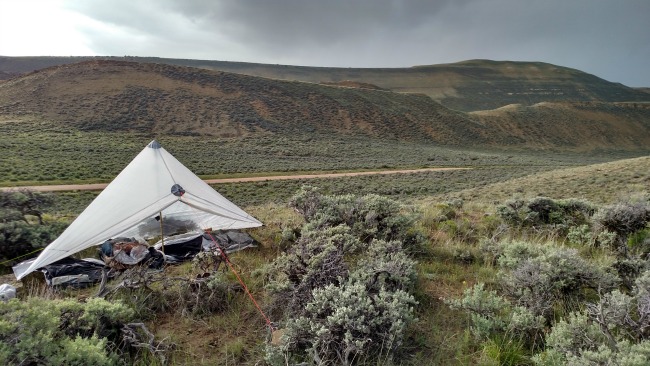 Porter weathered the storm that night under his 7-oz. tarp by pitching it against the wind on a site with good runoff.
---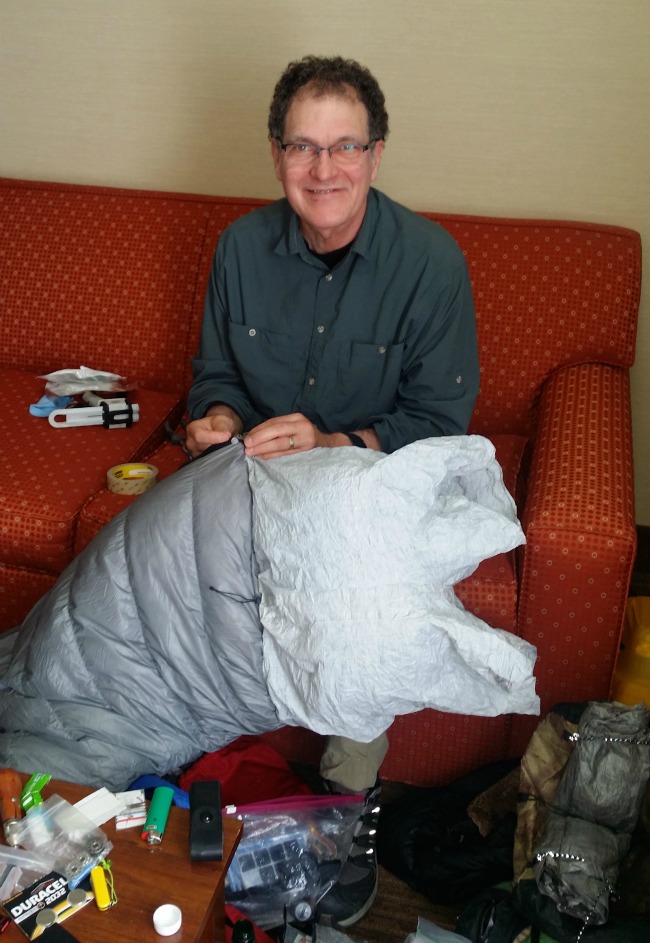 Sleet soaked the foot of his sleeping bag, though. Back in Rawlins for resupply, he attached his waterproof handmade shorts to the sleeping bag with buttons. He gets to wear them in daytime rain, and his sleeping bag gets to wear them at night!
---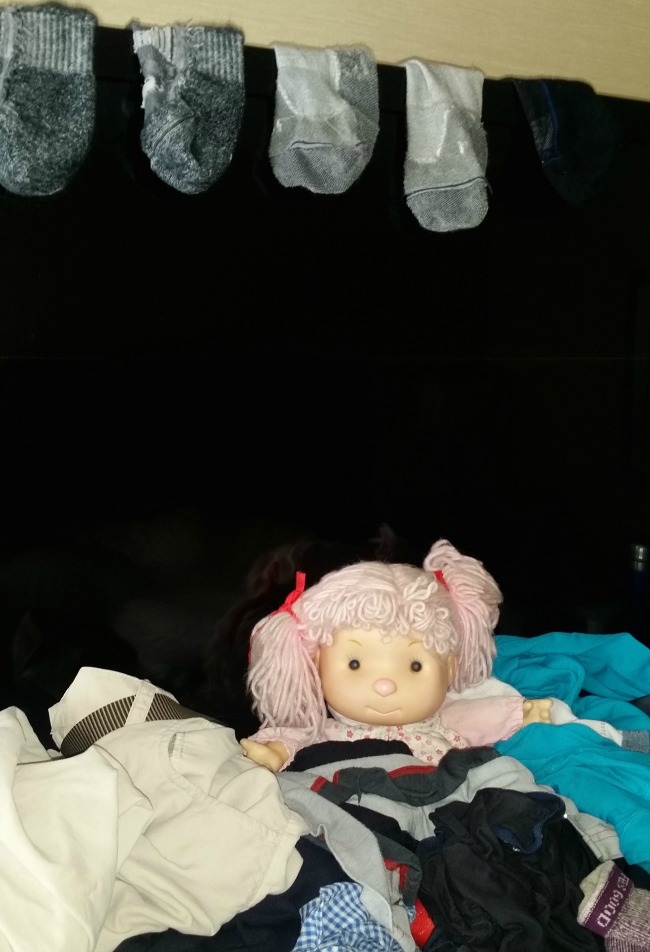 Amber supervises the air-drying of Porter's wool socks and folds laundry.  So a good time is being had by all.