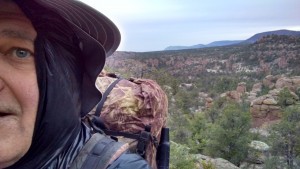 Porter entered the Gila Wilderness with considerable trepidation–ten days of solo navigating of flood-damaged canyons. He had to cross the Gila River more than 200 times, often in fast current.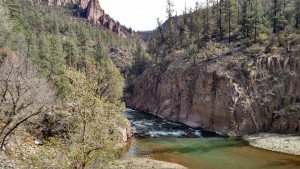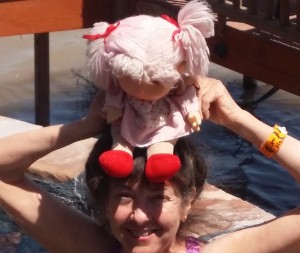 Meanwhile, Amber contemplated joining Gail in the Riverbend Hot Springs in Truth or Consequences, NM.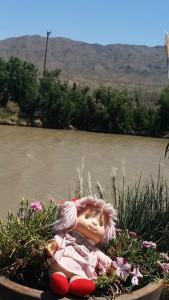 She opted to meditate in a flower pot overlooking the Rio Grande instead.
HAPPY EARTH DAY, EVERYBODY!