This journey is a mix of assiduous attention to detail for survival and contemplation of luminous landscapes for the soul.
After driving, sometimes for hours, to Porter's drop-off trailhead, together we work for almost an hour to unload his mountain bike, Goat, from its vertical bike rack with its various locks and accoutrements, put on the front wheel, and orchestrate a careful assembly of frames and straps, bags including tarp, sleeping bag, sleeping pad, warm clothes and rain gear, repair kit and tire pump, cook-kit, food, handlebar feed bags, handlebar pogies to keep his hands warm, odometer, inReach satellite tracker, phone with case and shade to keep it from getting too hot, maps and directions, about six liters of water in water bottle holders, water filter, and flashing rear light. No panniers for Porter, aerodynamic ultra-lighter that he is–mostly home sewn cuben fiber bags.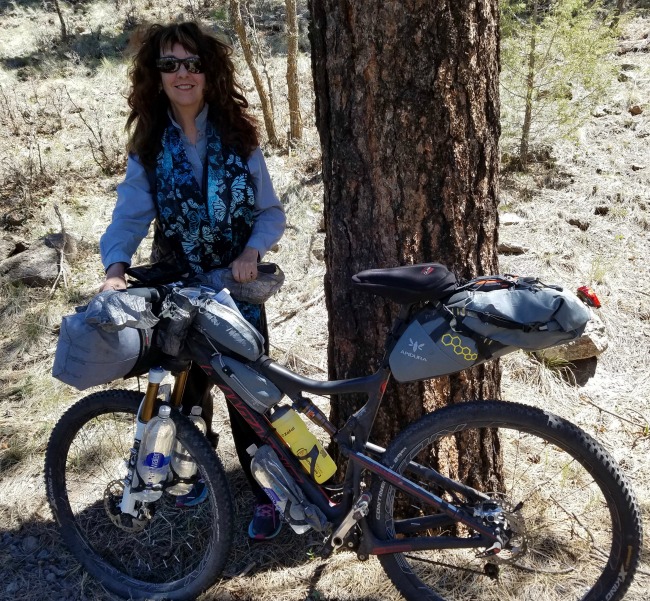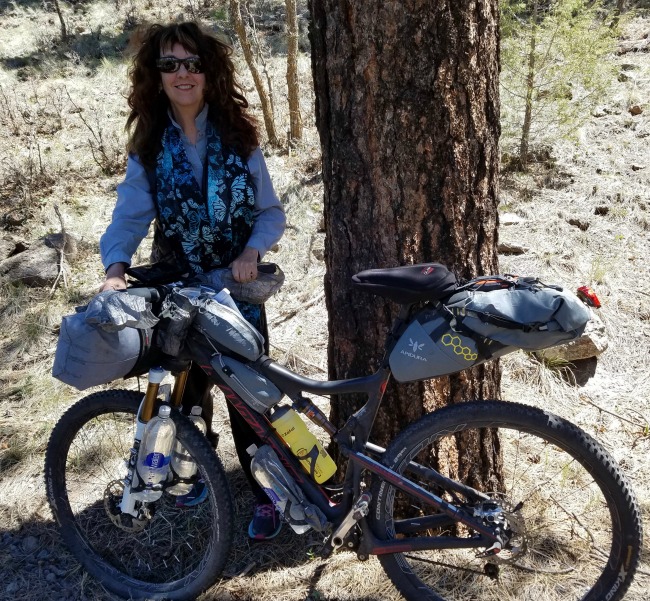 ---
Porter pedals off, and no matter how much water he carries, he drinks it all in the dry New Mexico desert. Between Silver City and Pie Town, he followed cows to lead him to water when it was time to camp. Who knew cows moo all night?! They surrounded his tarp, mooing all the big existential questions.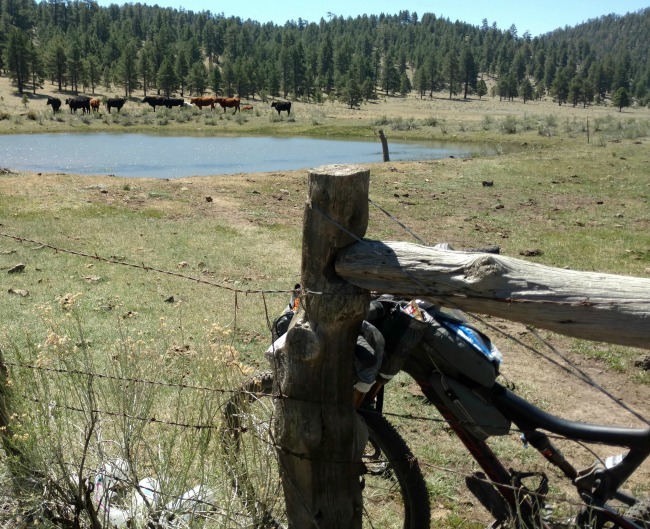 ---
Amber has been planning for months what she'd eat in Pie Town, a landmark on the Continental Divide Trail and Great Divide Mountain Bike Route. She finally decided on cherry, blueberry, and apple-cinnamon-cranberry.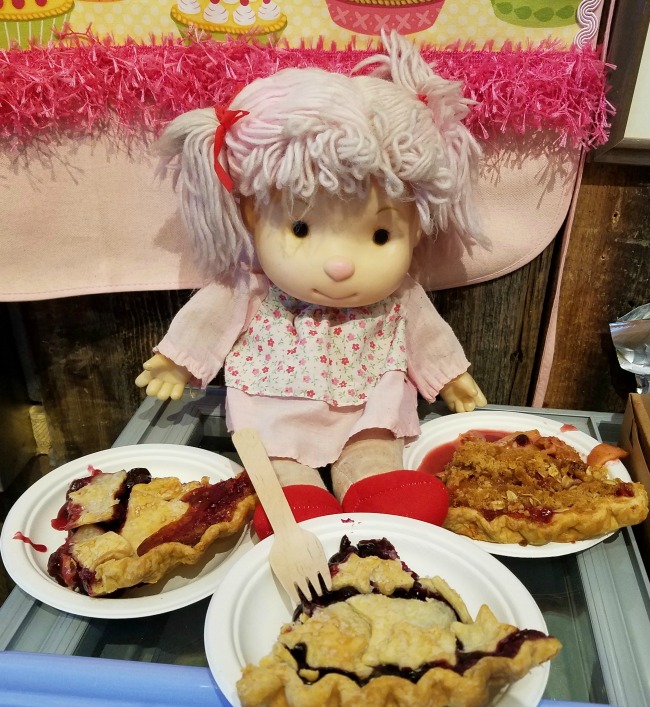 ---
The only real mechanical problem the bike has had so far was a jammed thru-axle in the fork. Porter spent a whole day in Socorro's EconoLodge parking lot getting it unstuck. That's my man!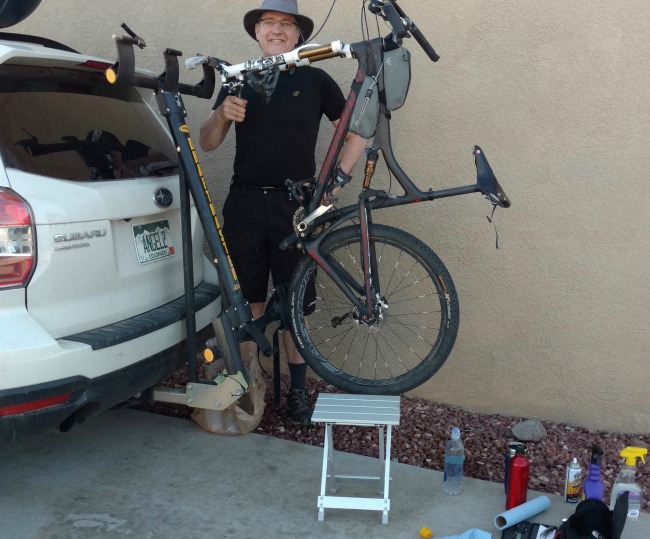 May your thru-axle never jam, cows moo you the meaning of life, and you get all the pie you want.