My job as Porter's trail angel–support and resupply person on his 3,100-mile hike of the Continental Divide Trail, calls for me to be driver, travel agent, computer geek, luggage handler, and social butterfly. I've never felt so self-actualized in my life!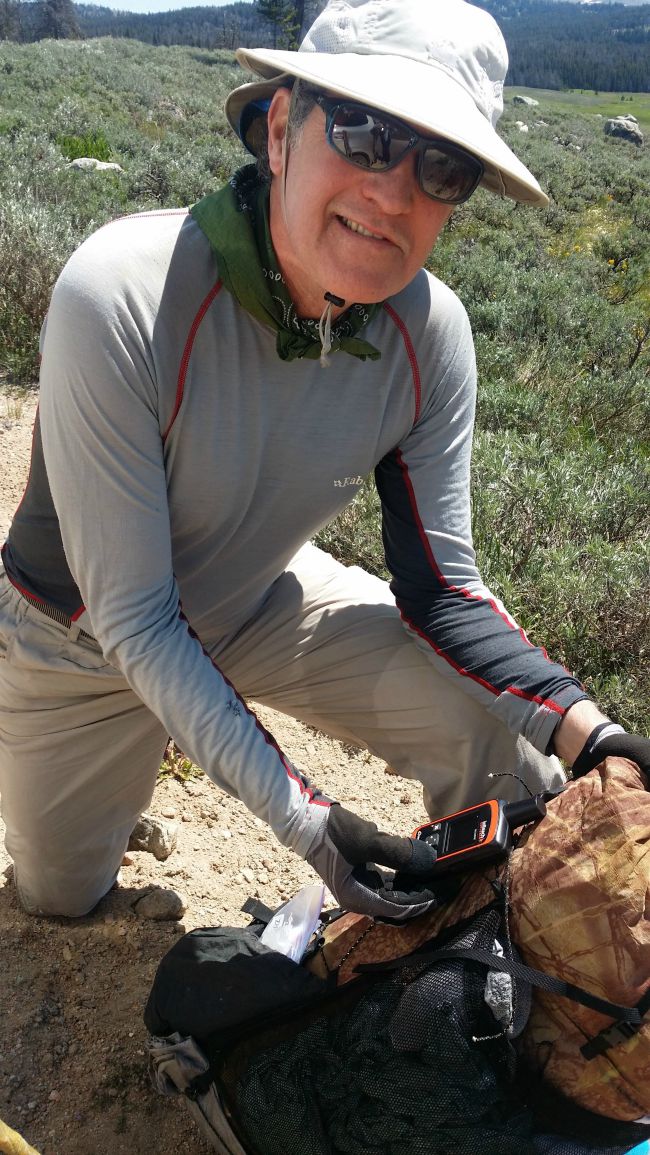 Each new segment of my tasks begins with driving Porter to a remote trailhead, where he sets his satellite tracker so I can track his latitude and longitude.
---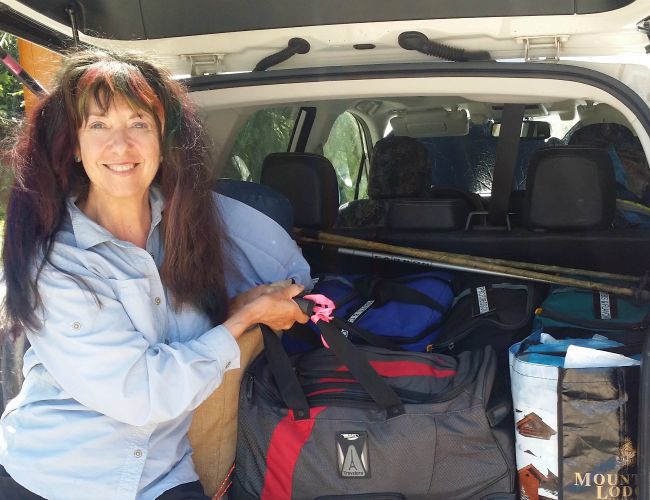 I drive back out and to the next town where I get ready for his next resupply. I unload fourteen of our sixteen pieces of luggage from the car–for Porter: five bags of food resupplies, suitcase of town clothes, computer bag, and for me: suitcase, fitness bag (yoga mat, bolster, block, etc.), household bag (vitamins, medicinals, thermos, etc.), food, laundry bag, car bag (rain gear, water, snacks), and traveling office (laptop, maps, CDT guides, reservation info., reading). The fifteenth bag contains copies of my book, I Promise Not to Suffer: A Fool for Love Hikes the Pacific Crest Trail, that I sell or give away on the road. And the sixteenth piece of luggage is Porter's backpack, which he's carrying, thank heaven.
Over the last five months, I've unloaded and reloaded the car for twenty-five different lodgings–hotels, motels, cottages, and cabins. I spend a chunk of my time in town poring over maps of the route ahead, reading lodging reviews online, making reservations, and changing reservations umpteen times for the constant changes in our schedule. More often than not, Porter is ahead of schedule because he's hiking increasingly faster and from 5:30 a.m. to 7:30 p.m., so it's all good.
---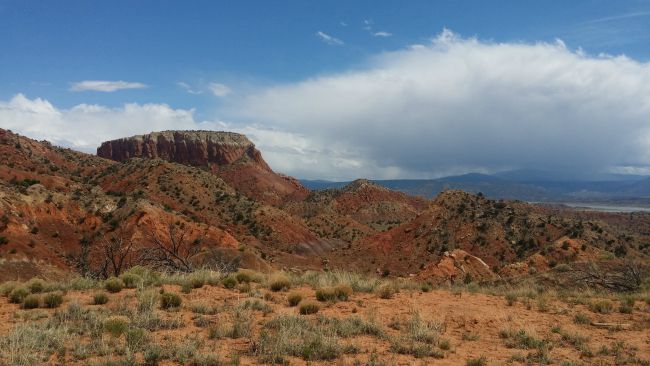 Each day, I go on a hike of my own, here at Ghost Ranch, New Mexico. I also practice yoga and meditate. If there are no hiking trails nearby, I walk all over the town to learn about it and get to know the people.
---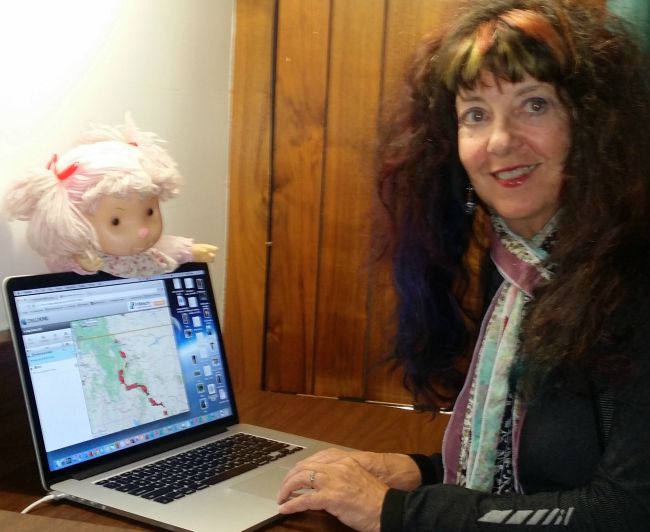 One of the most important parts of being Porter's support person is following his progress through pings sent from his satellite tracker to my laptop. I call it "following his dots," because each dot represents a successive latitude and longitude. If his dots aren't moving up the trail, he could be injured or his tracker could be lying at the bottom of a river he forded. As long as he has his tracker, though, he can push the SOS button to call Search and Rescue if he's seriously hurt. In any case, when someone asks "Do you know where your husband is?" I can say with impunity, "Yes!"
---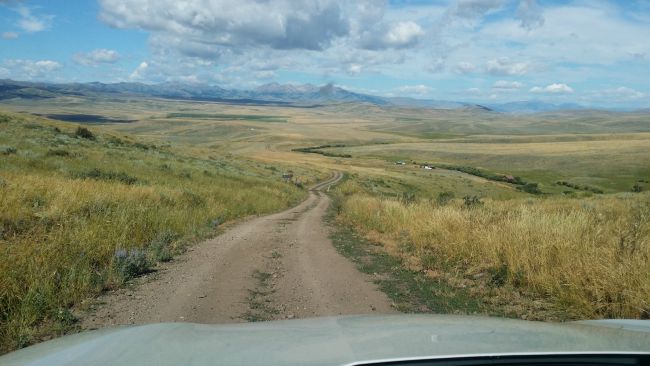 Porter also uses his satellite communicator to send me a brief message regarding the day and approximate time of his arrival at the next remote trailhead for pick-up. I set off into the wild blue yonder to look for him. I've learned to use the Guthooks app that CDT hikers use to let them know whether they're anywhere near the imaginary route called the Continental Divide Trail. It's not the line on a map, I'll tell you that.
---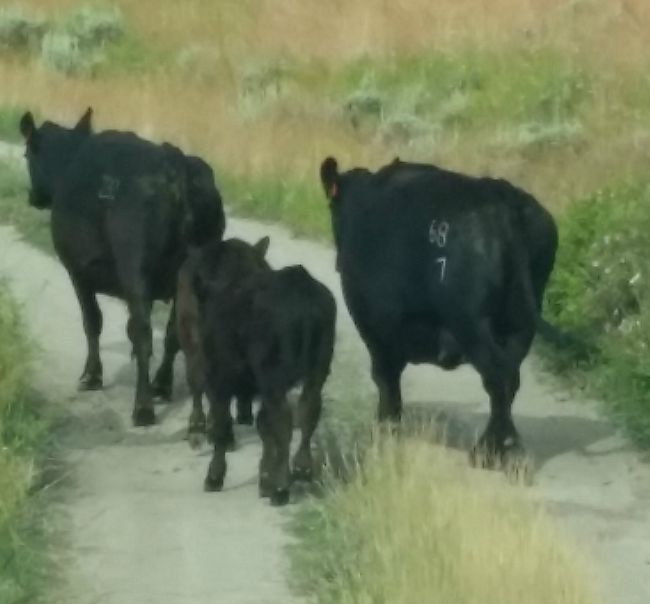 I drive for hours on farm and ranch roads without seeing anyone but cows. They slow my progress on bumpy dirt roads from ten miles an hour to one.
---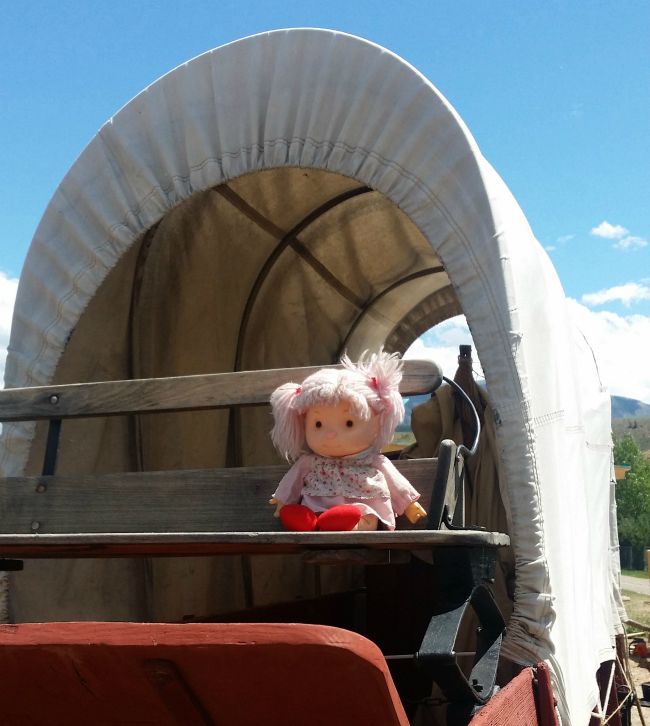 But as Amber says, "The trail angels must go through."
---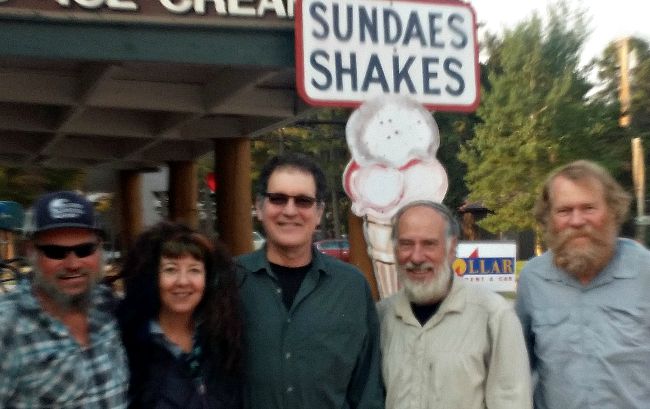 We retrieve Porter from the wilderness and bring him to his next resupply town, here East Glacier Park, Montana, on the Blackfeet Indian Reservation. We celebrate with other CDT hikers, including Maverick, Beacon, and Problem Bear.