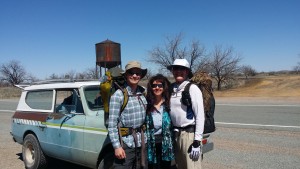 On Saturday, March 28, I dropped off Porter and Philip in Hachita, NM, for their two-hour ride (thanks, Jeff Sharp!) over bumpy dirt roads to start their CDT hike at Crazy Cook Monument near the Mexican border. (Philip will hike the first five days with Porter.)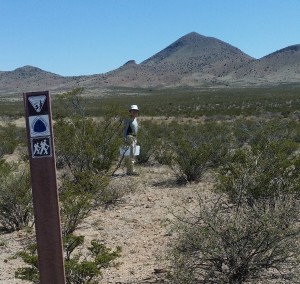 The day before, Porter and I drove ten hours to three remote CDT road crossings, where Porter walked into the desert to leave five gallons of water at each for his and Philip's water resupply over the first 87 miles. (Note to CDT Northbounders, the water caches had plenty of water, about 20-30 gals. each.) While I waited for Porter, the Border Patrol stopped to ask what I was doing there, so the agent and I had a nice chat.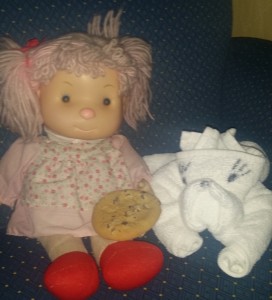 Ensconced at the Quality Inn in Deming, NM, I've begun my solo meditation retreat. As for Amber, here she is sharing a chocolate chip cookie with Piero, our Quality Inn towel animal, no doubt plotting mayhem.