Our son, Philip, and friends Martha and Randy (Porter's mountaineering mentor, best man at our wedding, and Philip's godfather), gathered in Canada to give Porter a great send-off from Banff on our change of direction, now north to south.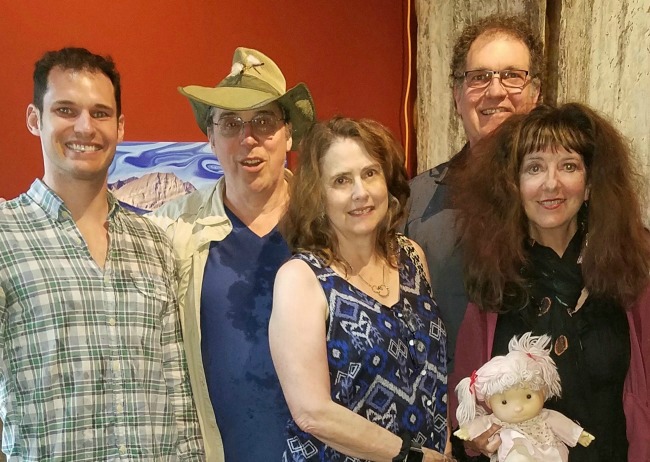 ---
Believe it or not, the northern end of the 2,774-mile Great Divide Mountain Bike Route is behind the Fairmont Banff Springs Hotel (below), in Banff National Park. (No, we didn't stay there, at $750 a night, but in the charming Alberta town of Canmore, which we loved.)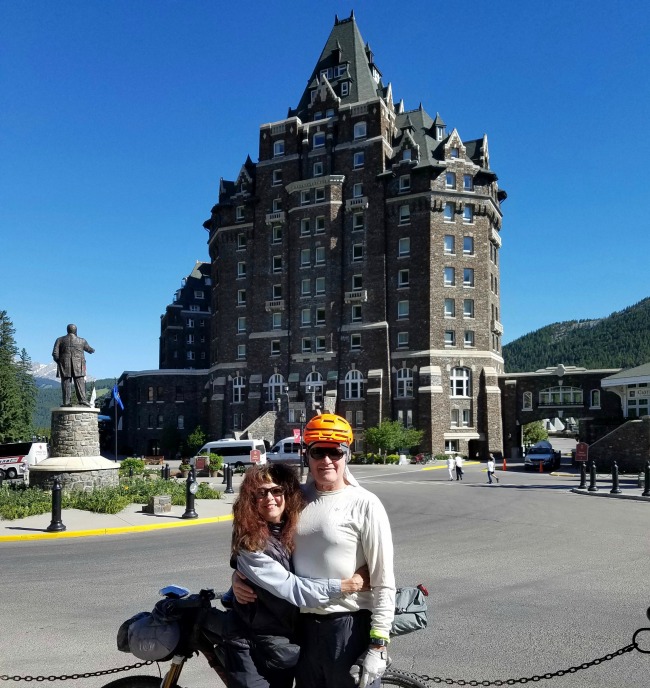 ---
Porter's route was by far the toughest yet, with ascents so steep he had to push his fully loaded bike for several of these 150 miles. The way was hard to find and the mosquitoes thick at his campsites, but the Canadian Rocky Mountains spectacular at such close range.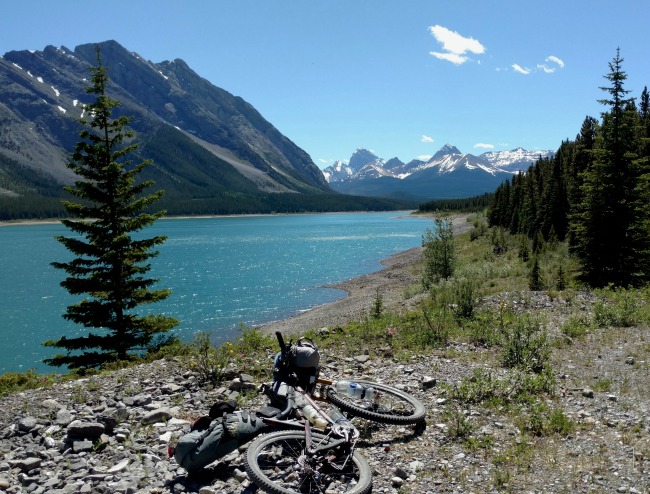 ---
We're overjoyed to be in Canada on July 1, celebrating Canada Day with the Canadians! We're smitten with Canada–the scenery, weather, excellent food and drink, and most of all the people, who seem exceptionally kind and friendly, well adjusted and content, practical yet fun-loving.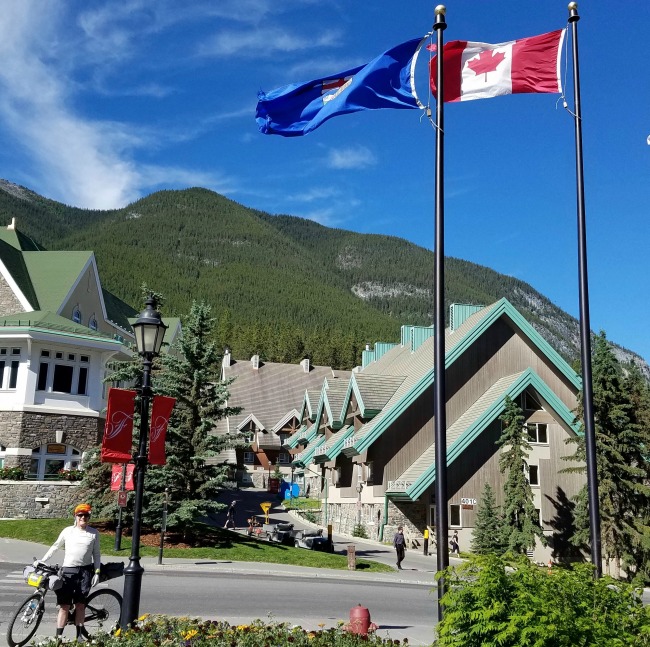 HAPPY CANADA DAY, and HAPPY FOURTH OF JULY!