Porter and I have launched most of our big adventures–hiking the Pacific Crest Trail and the Continental Divide Trail, and biking the Great Divide Mountain Bike Route, at Easter, so this Easter we descended and ascended the Grand Canyon in Arizona. Our son, Philip, and his triathlon buddy, Constantine, joined us for the expedition.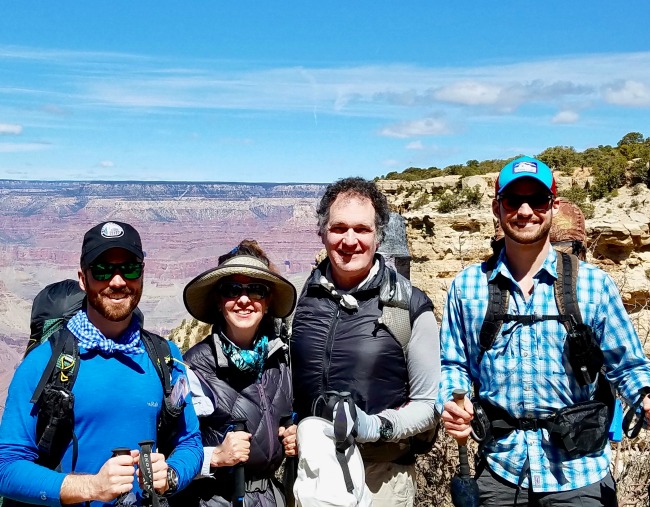 Constantine, Gail and Porter, Philip
---
The three guys headed down into the Canyon for three days of hiking and camping, while I hiked the entire South Rim solo from the South Kaibab Trailhead to the Hermit's Rest Trailhead, with spectacular views the entire way.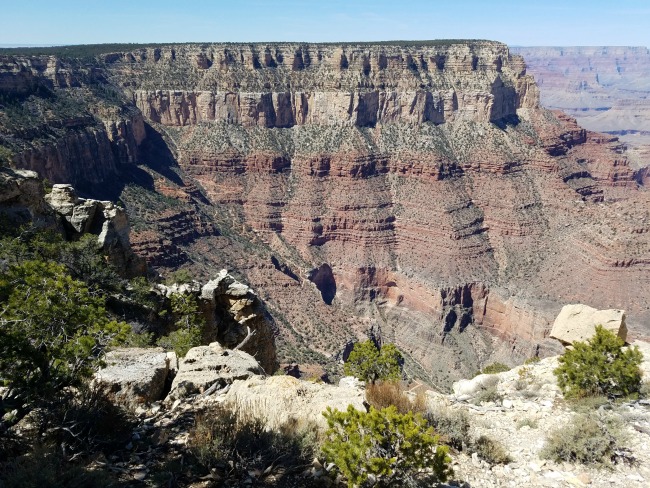 ---
From the South Kaibab Trailhead they descended all the way to the Colorado River at the bottom the first day. Constantine, a Pediatric Cardiothoracic Surgical Fellow, is also a stellar photographer, and had a blast photographing the Grand Canyon up one side and down the other.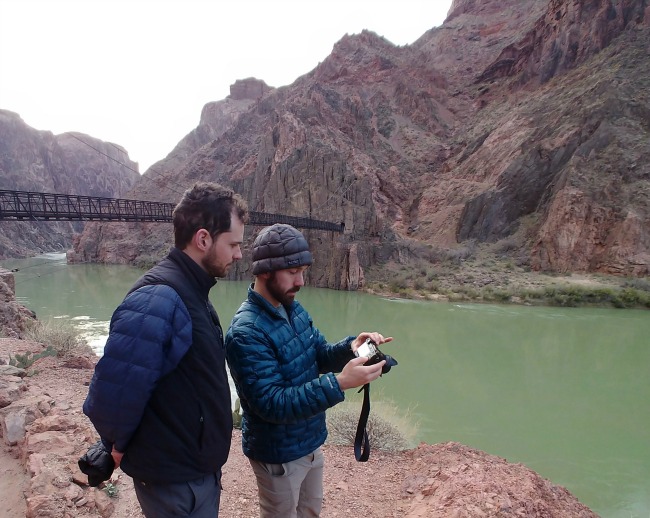 Philip, currently a Surgical Retina Fellow, and Constantine raced up to the North Rim and back on the second day. Porter, Jolly Good Fellow who outfitted all three of them with gear including tent, backpacks, and clothes, cooked them all gourmet breakfasts (frittata, fruit muesli and cinnamon rolls from scratch) and dinners (chicken pad thai followed by cherry/blueberry cobbler, salmon risotto followed by fresh hot gingerbread with lemon icing) on his homemade steam-baker.
---
Meanwhile, Amber spent the entire week riding the free Grand Canyon Village shuttle bus from snack bar to snack bar, fortifying herself for the ride to the next snack bar.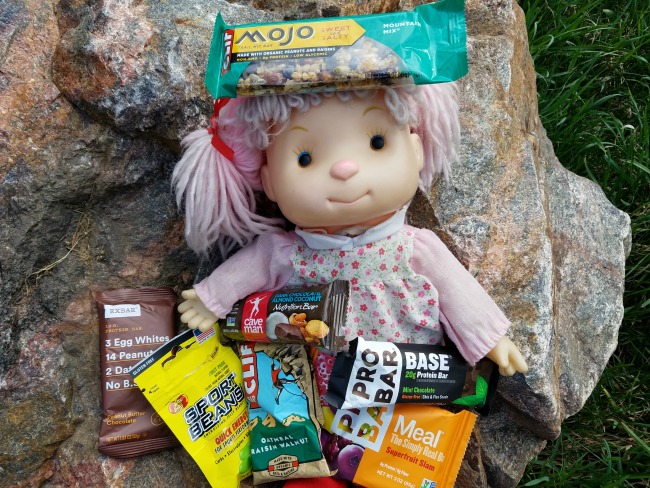 ---