Porter has been looking forward to the long stretch of the Scapegoat Wilderness and Bob Marshall Wilderness all through New Mexico, Wyoming, Idaho, and Montana. It proved to be as magnificent and wild as anticipated. He saw three grizzly bears–a mother and her cubs. Porter and his hiking buddy stayed at a respectful distance of fifty yards while the mother grizzly hustled her cubs up the mountainside.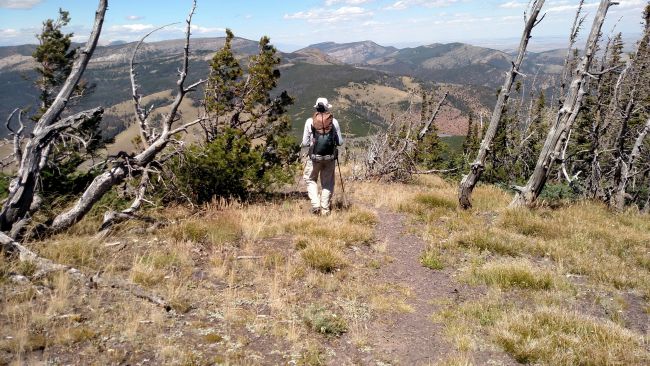 Porter looks from the Scapegoat toward the Bob Marshall Wilderness.
---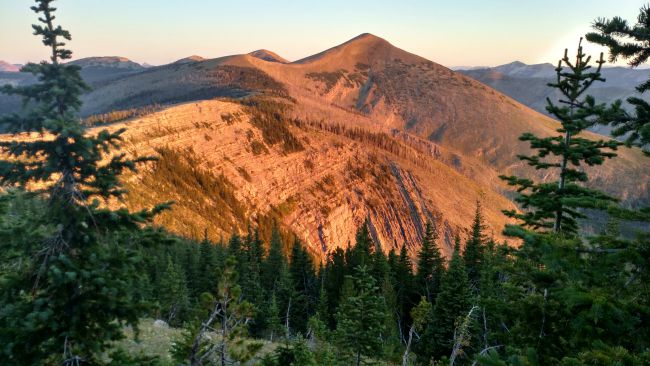 Mountain in the Scapegoat at sunrise.
---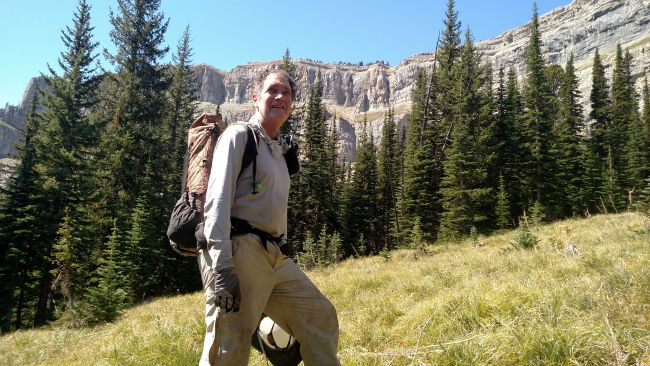 Porter hikes beneath the Bob Marshall's 1000-foot tall, 40-mile long Chinese Wall.
---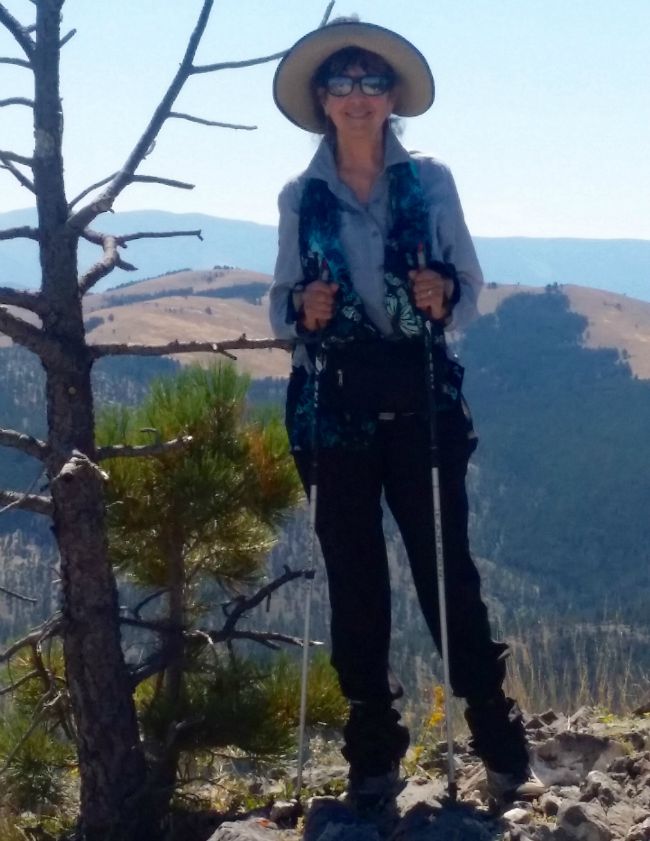 Meanwhile, Gail summited Montana's Mount Helena.
---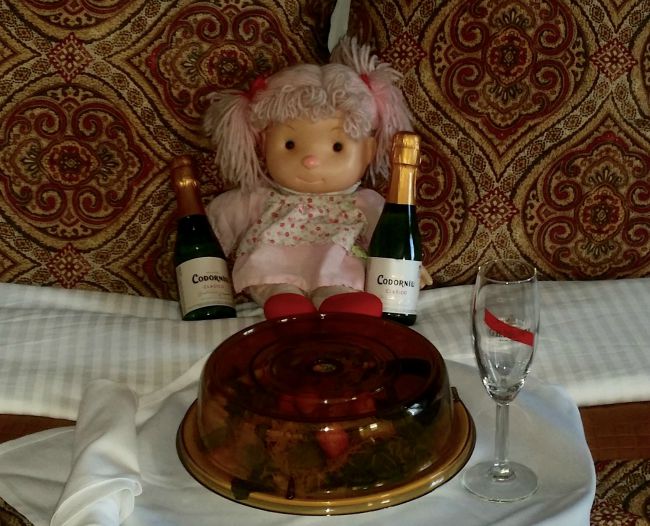 As for Amber, she sat in bed in her hotel room and ordered room service. Asked how many glasses she would like with her two bottles of bubbly, she said "One, please."