Porter's fine carbon fibre rear wheel exploded beneath him with a deafening KABLAM! and blew apart his Santa Cruz Tallboy mountain bike on a remote Montana road. "Lying on the ground, my first thought was the flare I carry to scare off bears went off," he said. "My second thought was I'd been shot. My third was I'd better pick myself up off the road before I get run over by a logging truck!"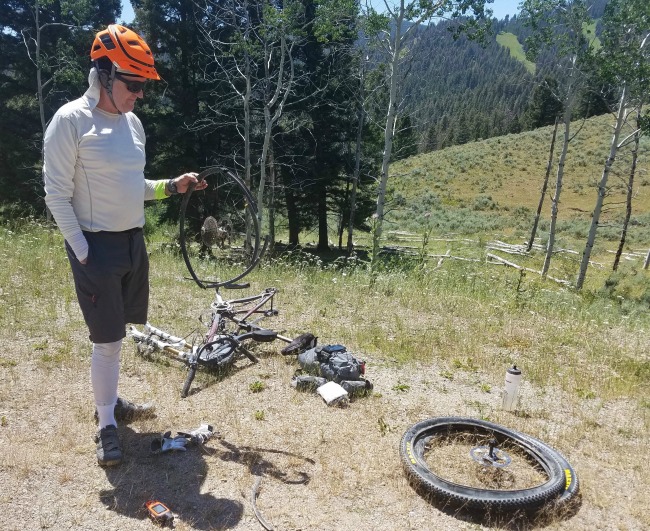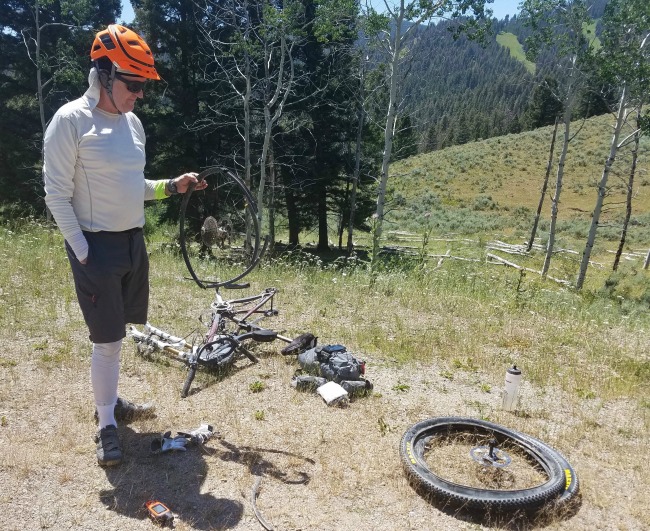 ---
Miraculously, he wasn't hurt except for a few bumps and scrapes. But get a load of his totally busticated wheel rim with the tire wrapped around it.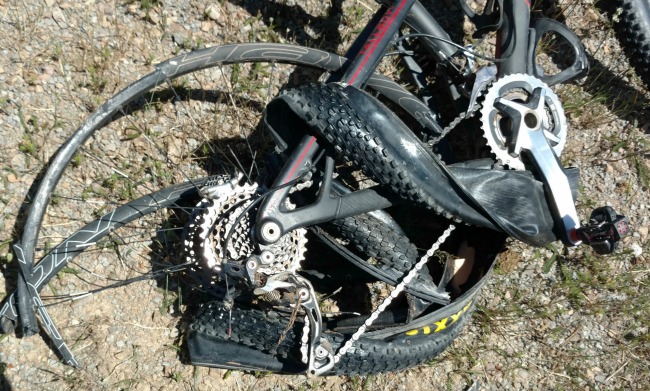 ---
Porter sent a message from his InReach satellite tracker to mine. "Bike broken. I'm ok." I meant to message back "On my way," but my hands were shaking so much I mistakenly sent a preset message that said "Can't reply now, will write later." I did find him, though, using my usual combination of the Adventure Cycling Great Divide Mountain Bike Route map, Delorme road atlas, map of Montana, Cycling the Great Divide guidebook, Earthmate phone app, and Gaia GPS app.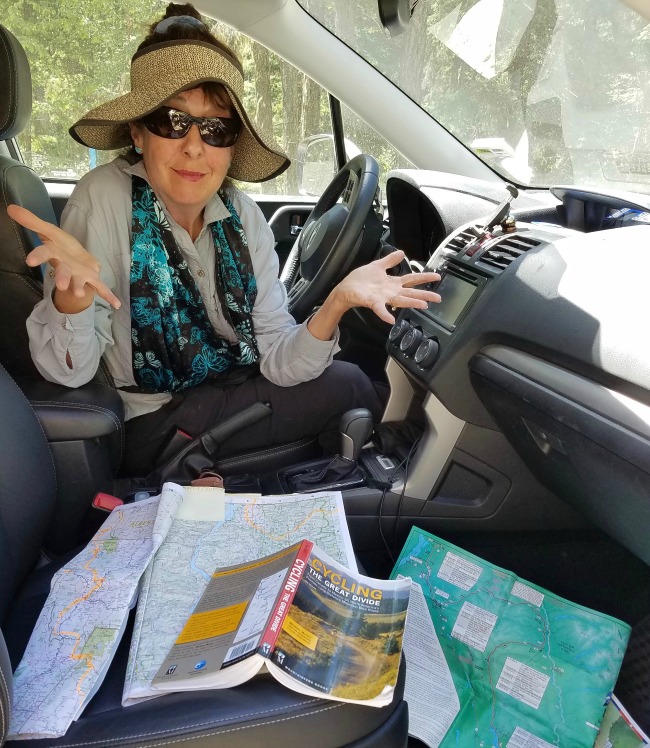 ---
My thought was this trip is over. But the minute we got cellular coverage, Porter was on the phone calling all over Montana for another wheel rim of the type Goat, his mountain bike, needs. Early the next morning he drove 300 miles round trip from our hotel in Dillon, Montana to Helena, where the Great Divide Cyclery/The Garage got Goat all put together so Porter could pedal off again the next day!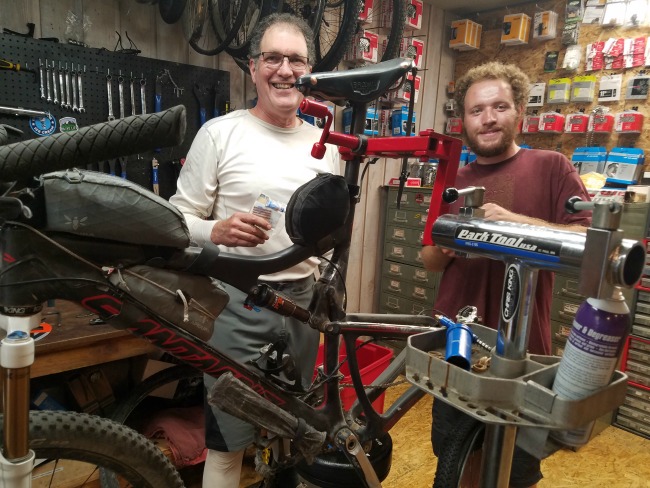 ---
Amber was a basket case and needed a tall one, on the rocks, with salt! Here's Porter reassuring her that yes, he really is okay!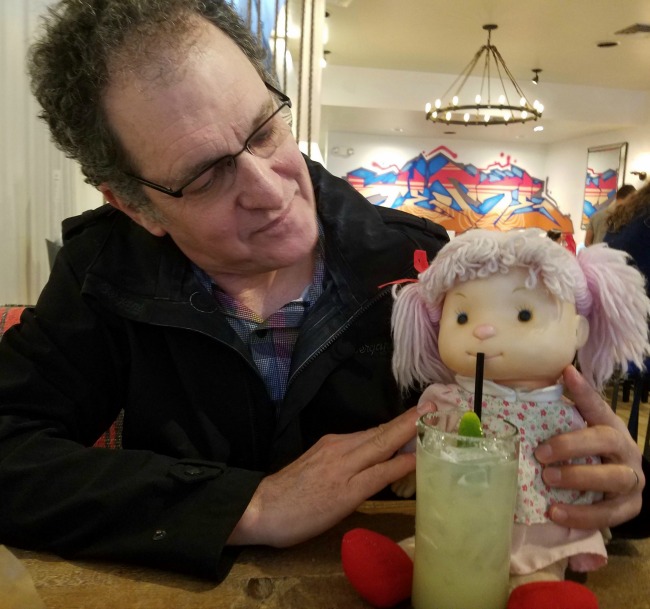 ---