Og (aka Porter) has been hiking in the Mount Massive Wilderness of the Sawatch Range, the Holy Cross Wilderness, the Gore Range and the Ten Mile Range high over Copper Mountain and Breckenridge. I've been climbing a few miles with him, then down again solo. In these sections, the Continental Divide Trail has overlapped with the Colorado Trail.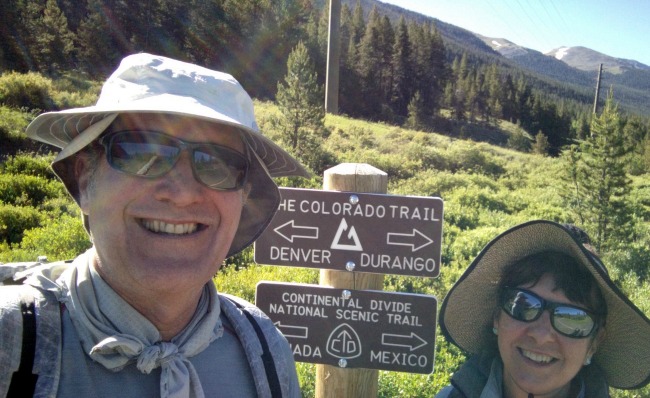 ---
The wildflowers are out in full force!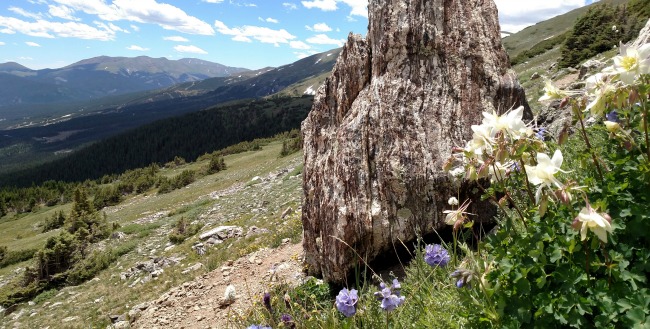 ---
The ridges he's walked are above 12,000 feet.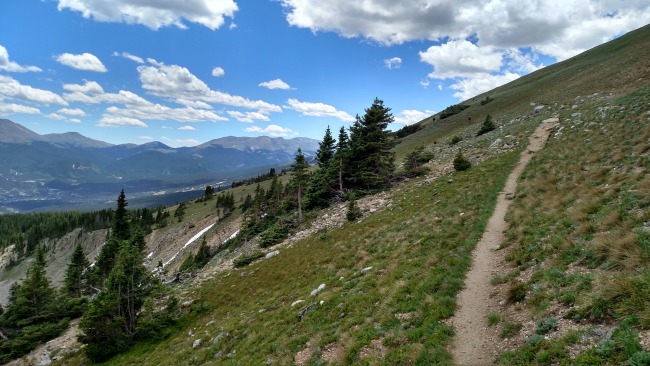 ---
The views this high are spectacular.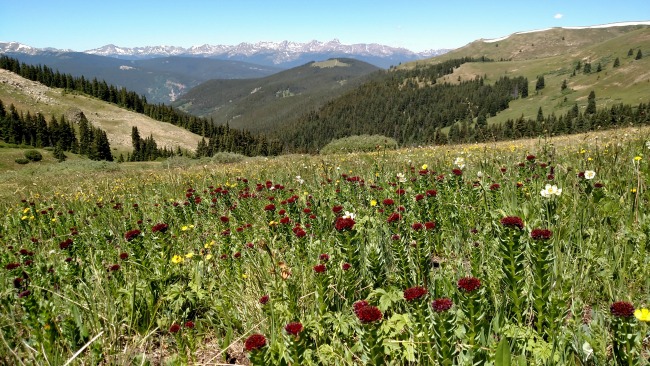 ---
Amber would rather read about hiking than do it, however. Sitting in a chair carved from a tree trunk is plenty outdoorsy for her.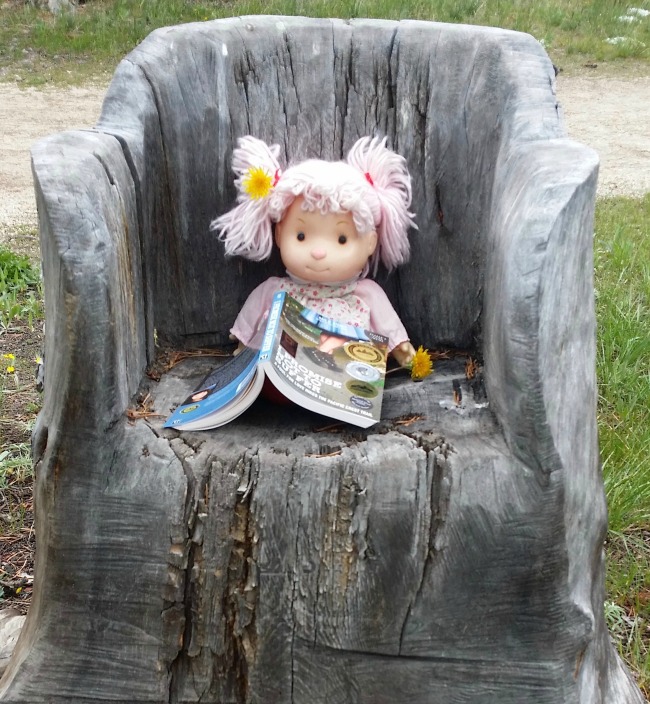 ---