Our latest adventure took us to Moab, Utah to bike on our tandem and hike the canyons and mesas of its spectacular red rock landscape.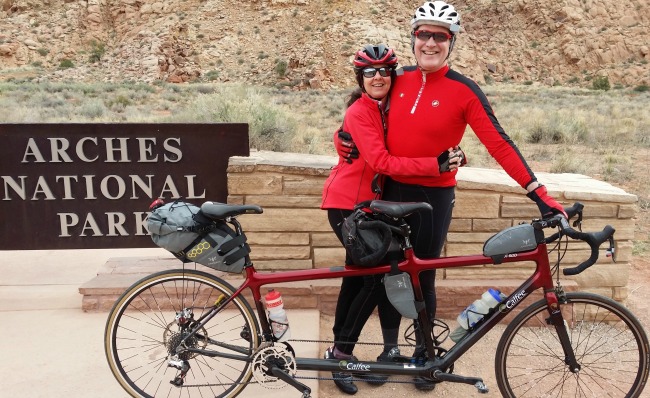 Gail and Porter bike the Moab Canyon Pathway past Arches National Park
---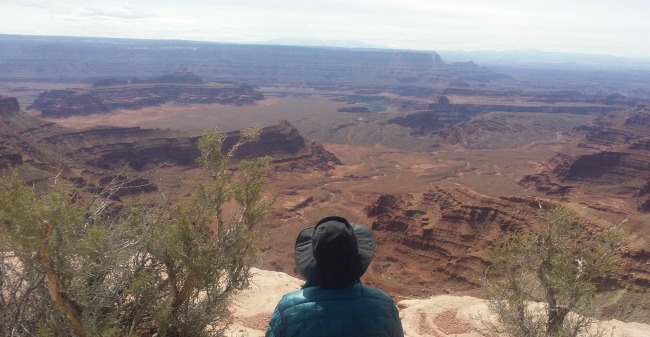 On our hike of Great Pyramid Loop at Dead Horse Point Park, Porter contemplates the importance of lunch.
---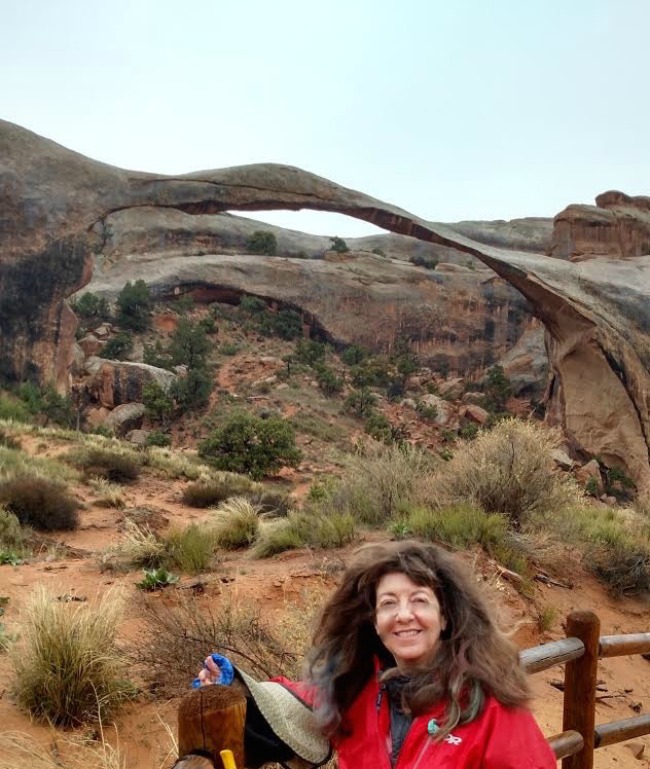 Gail at Landscape Arch.  Arches National Park has more than 2,000 arches, natural bridges formed by running water but gradually deconstructing due to gravity and erosion.
---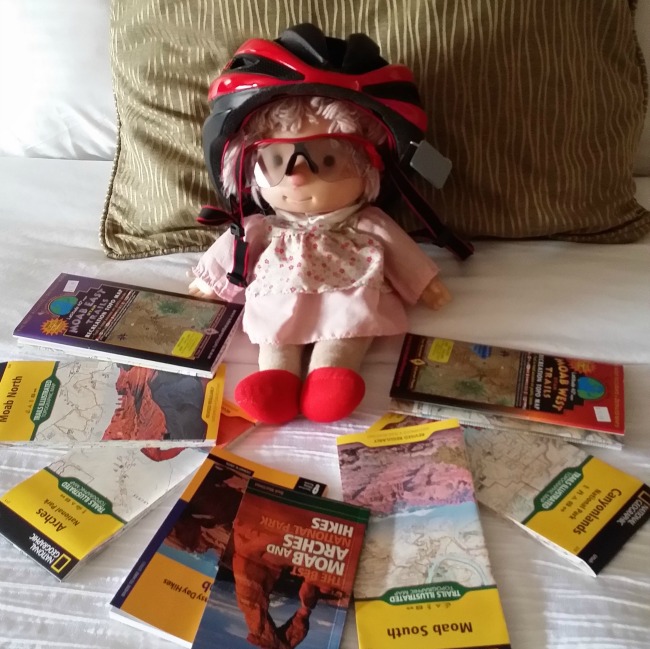 Amber exhausted herself studying so many biking and hiking maps that she opted to stay in bed instead.
---
As it turned out, she'd made a wise decision. We got caught in snow and sleet while climbing slickrock.