Okay, we'll share! Two months after my open heart surgery and subsequent complications, my docs agreed that a week-long yoga retreat at sea level would help my healing, so Porter and I went to the Bodhi Tree Yoga Resort in Nosara, Costa Rica, with our Yoga Loft yoga teacher and forty students from our class.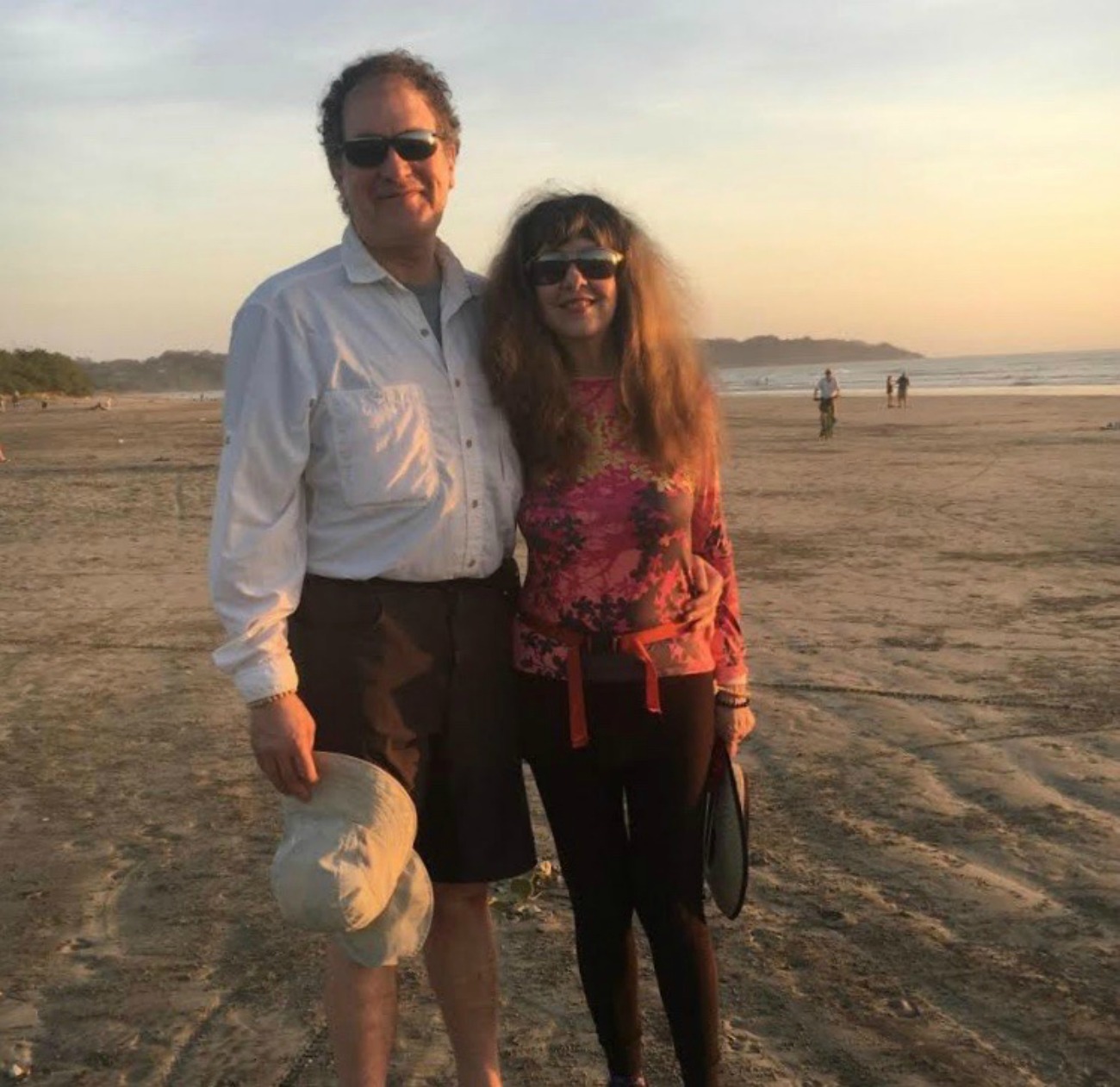 ---
Here we are with nine-pound sandbags weighting our legs.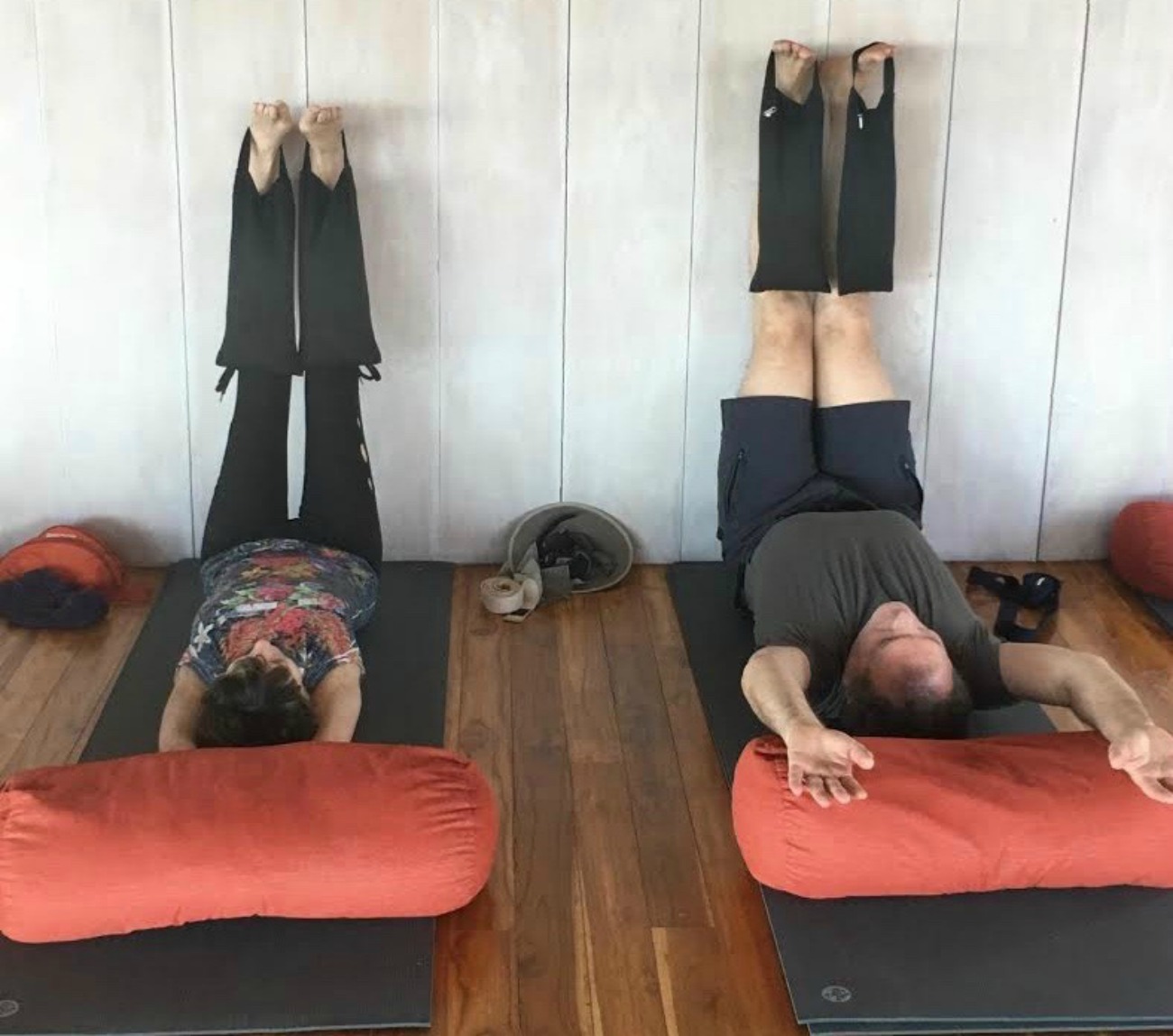 ---
Our yoga shala (studio) was high up a hillside in the jungle with a stunning view of the Pacific Ocean. Porter and I counted 100 stair steps from our bungalow to the shala, so we got an excellent cardio workout as well. Here we all are resting after class.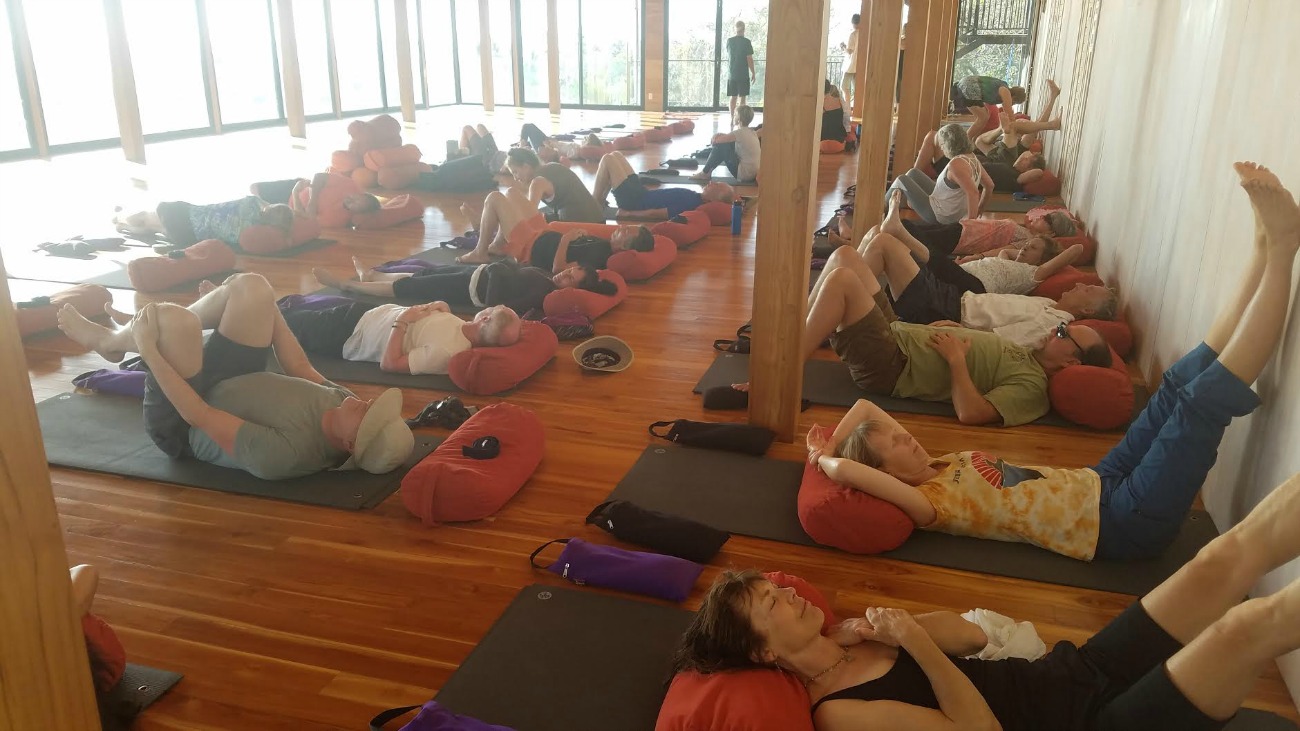 ---
Our retreat was organized and led by our superb yoga teacher, Jeff Bailey, who with his wife Lori Kemmet owns Yoga Loft's two locations in South Boulder and Gunbarrel. Jeff taught our two and sometimes three 90-minute classes a day, 7 a.m., noon, and 4:30 pm, in the style he created called Avita (which means "for a lifetime," for all ages and body types, for movement, healing, stability, and peace).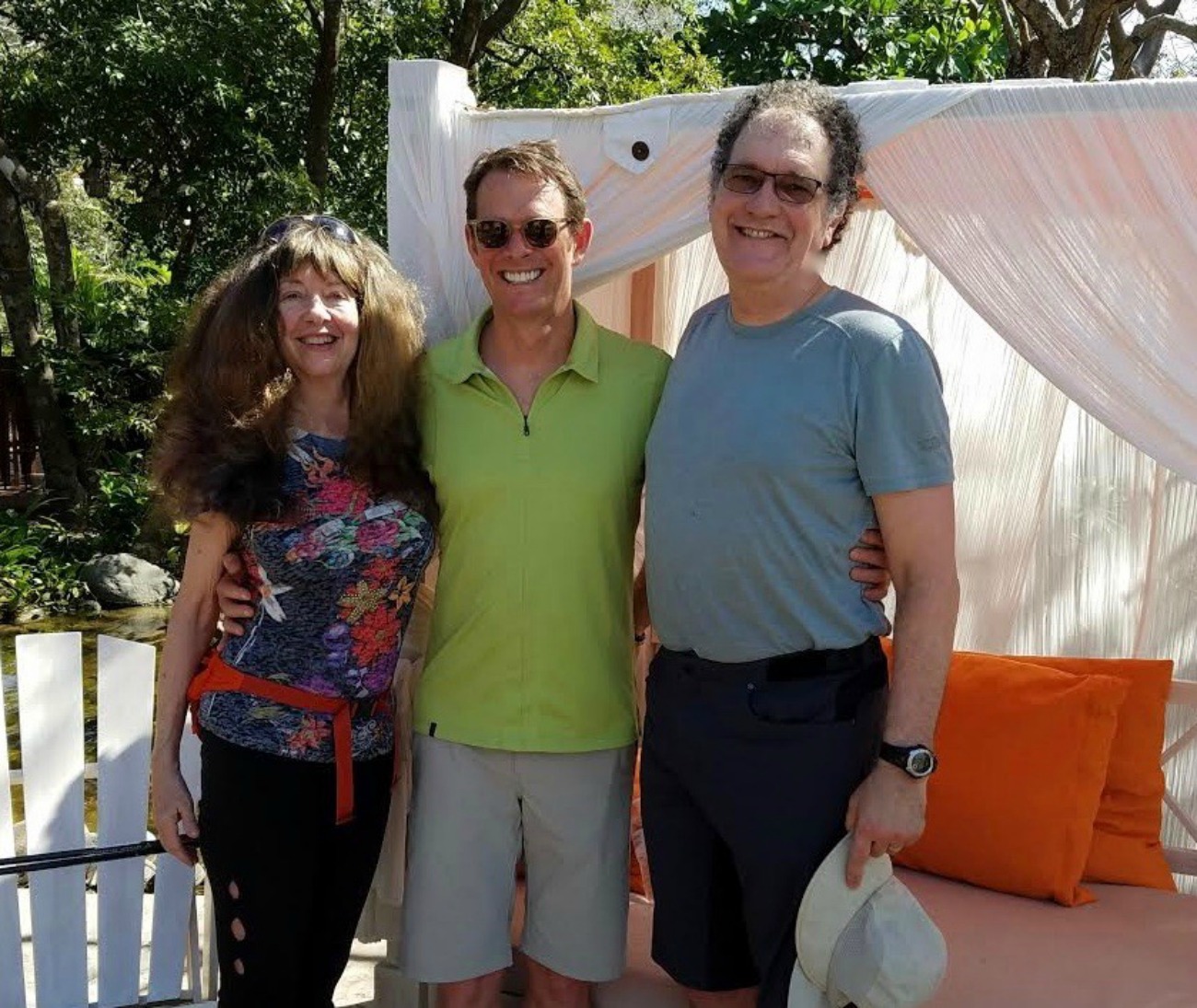 ---
One of the best parts of the retreat was getting to know other students from our yoga classes better while dining in the open air at community tables. The food was fantastic–fresh fruits, vegetables, seafood, etc.–plenty of healthy options to suit every taste.  And yes, there was dessert and a bar!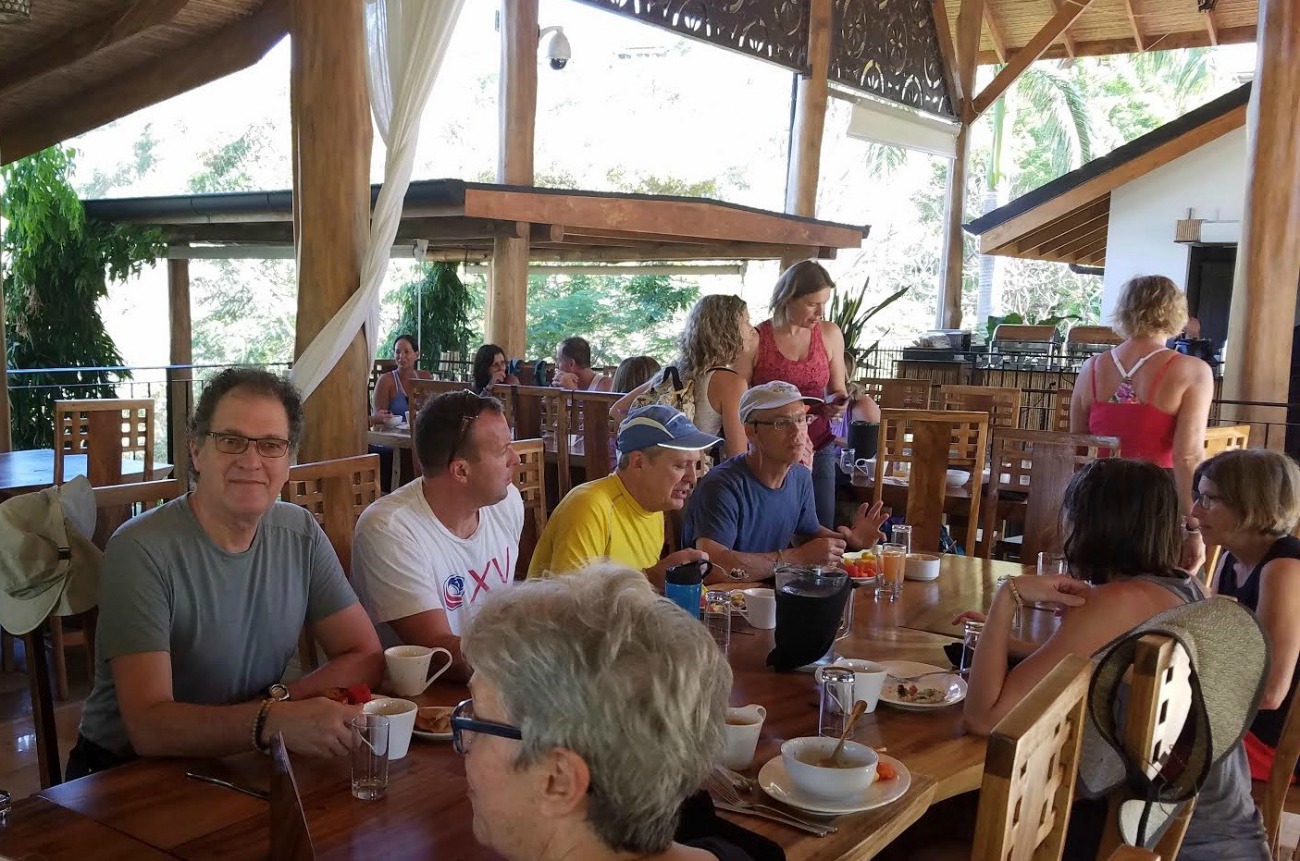 ---
Between our yoga classes we had ample time to go to the beach, read by the pool, and meditate on our private patio in the jungle.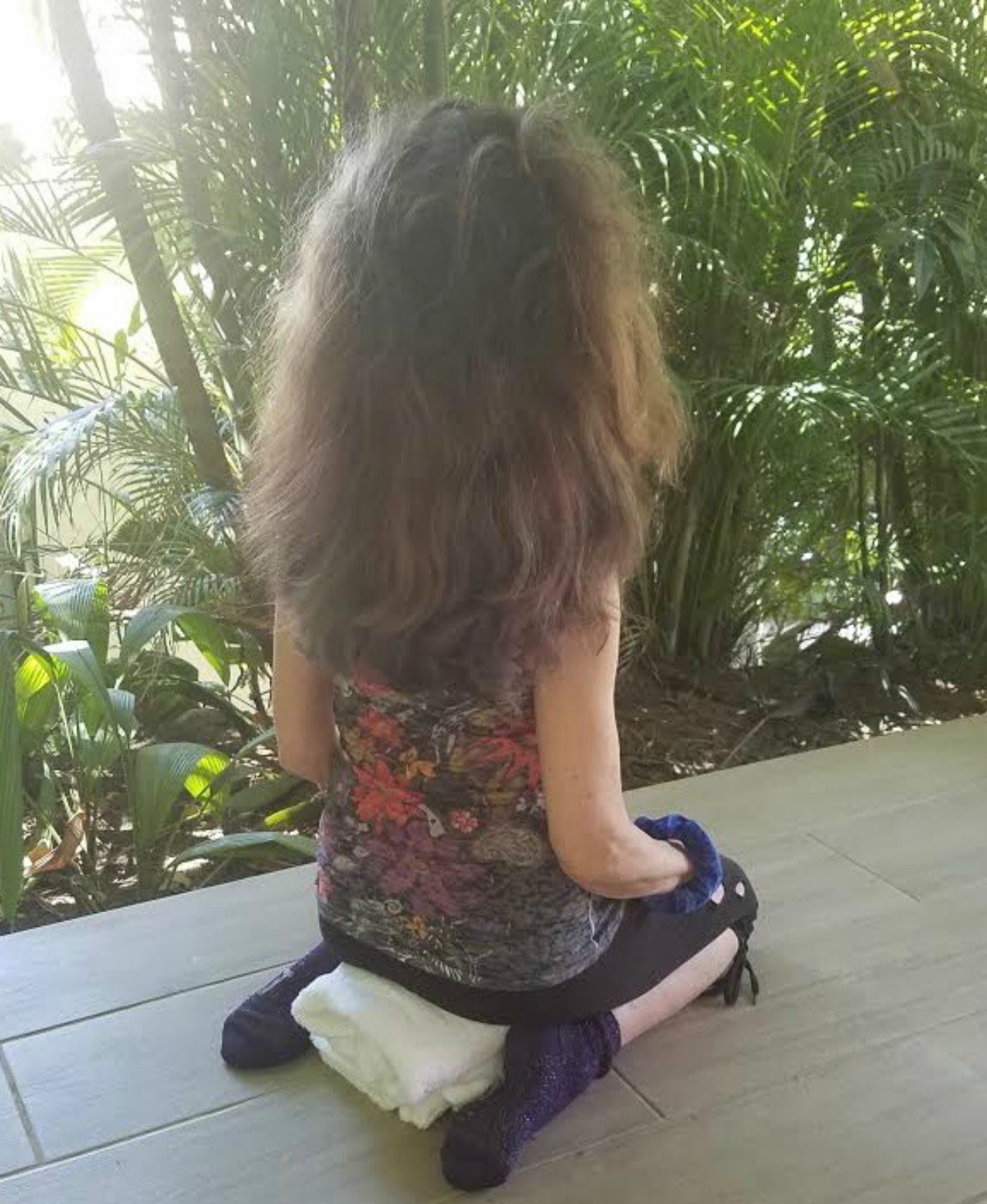 ---
We all went down to the beach to watch the sun sink below the sea's horizon. It was a great place to reflect on the power of our yoga practice, individually and in community, for the greater good.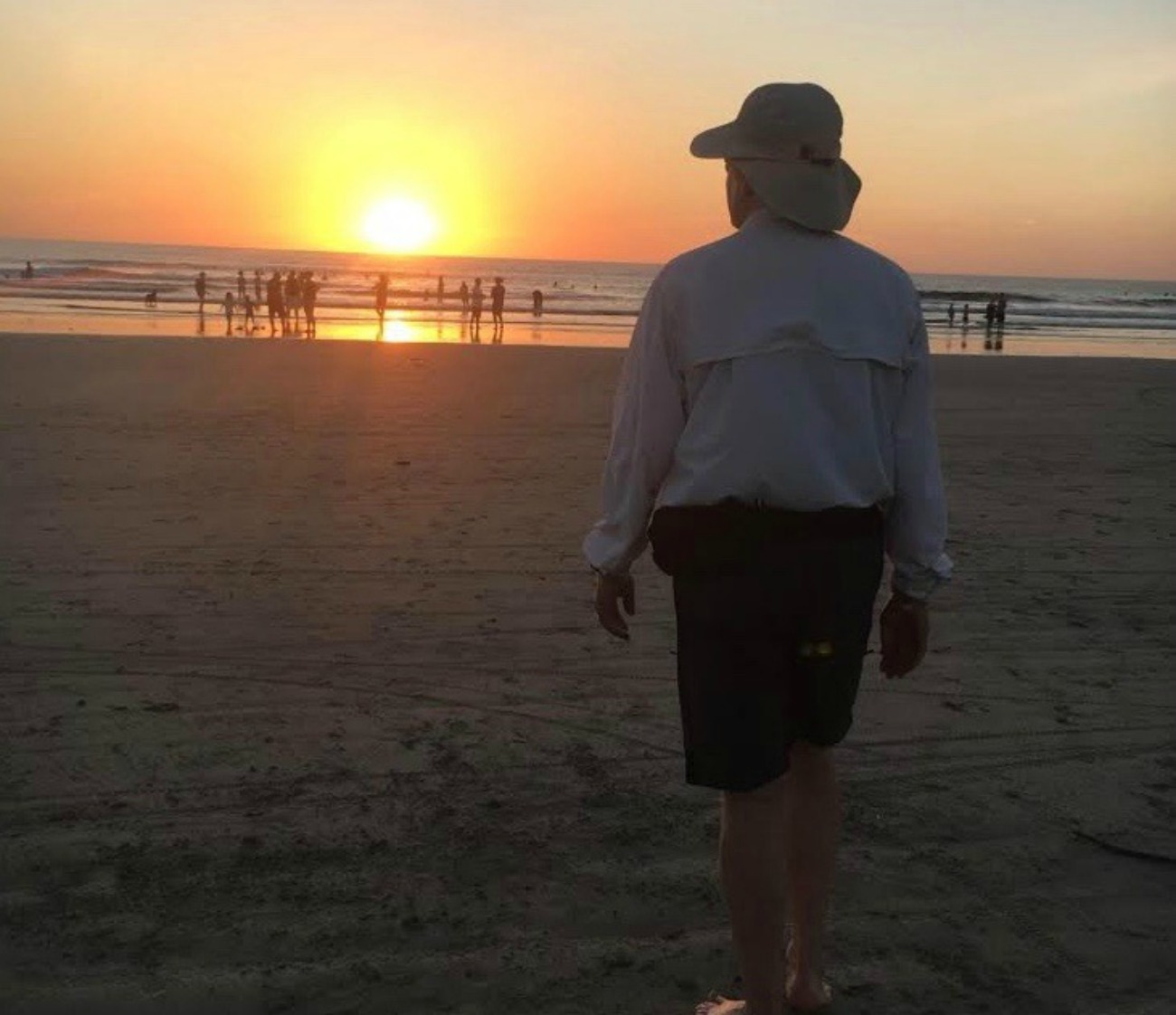 ---
Amber adores Avita yoga. Here she naps for inner peace while practicing an asana of her own invention.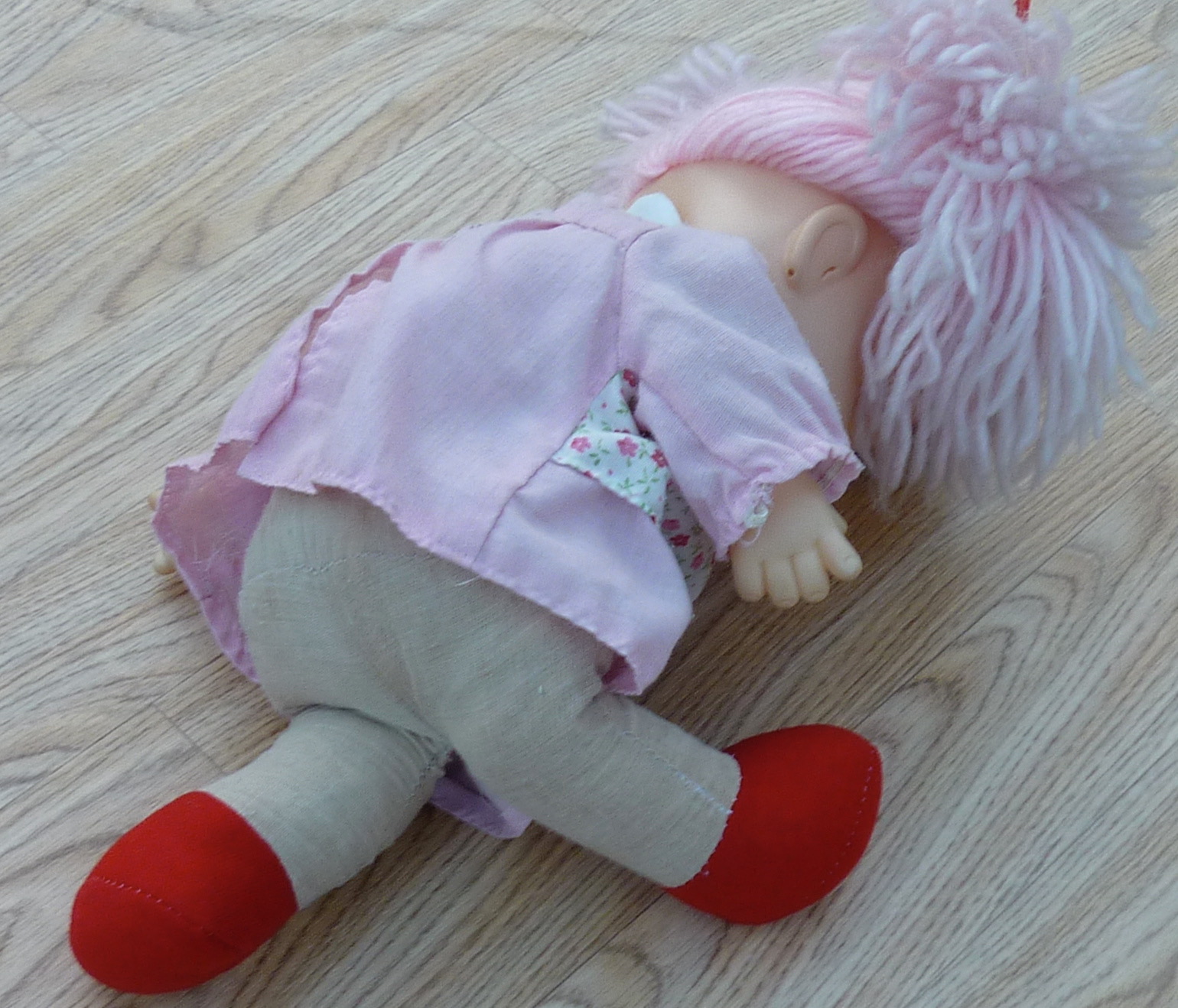 We wish you many transformative experiences of your own, of body, mind and heart.
---