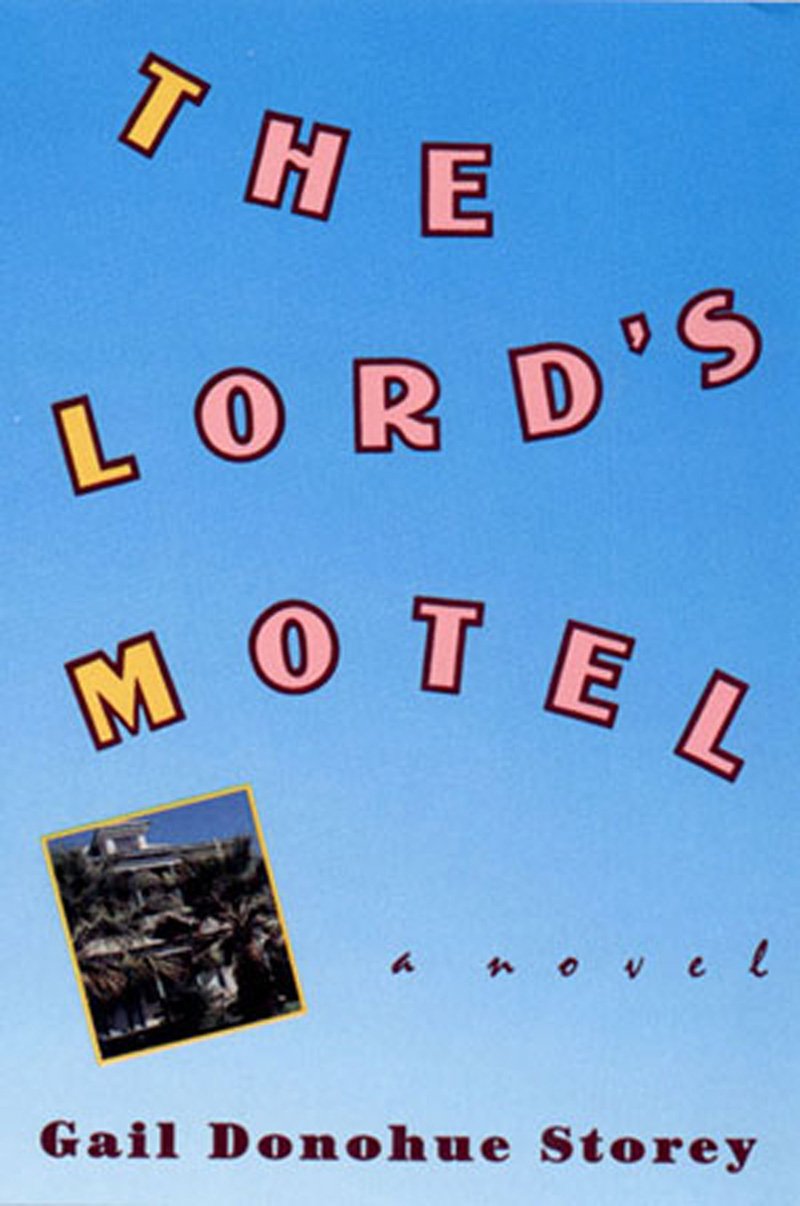 In the novel The Lord's Motel (Persea Books, NY), Colleen Sweeney is in love with the wrong man…
but who hasn't fallen in love with the wrong person, at least once?
Web Desiderio is the social director on a cruise ship. Desperate to work out the connection between love and eroticism, Colleen indulges Web in his sexual peccadilloes, heading straight for disaster.
She works as a librarian for Service-to-the-Unserved, and lives in the Lord's Motel, an apartment building so named by its ascetic, vegan manager.
Colleen gets great advice and support from her friends in the building: Gigi, a saucy software salesperson; Barbara, an unmarried but pregnant loan officer; and Mrs. Fritz, a feisty ninety-five-year-old lady who eventually brings Colleen together with Mr. Right, a freshly divorced emergency room doctor from a wealthy Texas family, with a small son.
Outrageous and politically incorrect, Colleen is funny, sexy, and tragic in her wish to love and be loved. Insightful and touching, The Lord's Motel is also enormous fun.
Amazon Barnes And Noble IndieBound
---
Praise for The Lord's Motel:
"A tale of unwise judgments and wise humor." –Karen Ray, New York Times Book Review
"A loopy tale about love and loneliness….[Storey] brings an original and acerbic wit to the Mating Game." –Lauren Picker, Voice Literary Supplement
"Profoundly moving and riotously funny….Gail Storey has created such powerful, vivid characters….The Lord's Motel is a work of art, succeeding on so many fronts…that it truly dazzles."—Susan Fromberg Schaeffer, Chicago Sun-Times
"…clever and engaging, remarkably wry, and lovingly cynical." –Frederick Barthelme
"Very funny and full of pain….everything in The Lord's Motel is contradictory, teasing apart our most urgent confusions with a delightfully light hand: love and sex, loneliness and self-sufficiency, God and the duties of man-made religion—old obligations and new possibilities….a dazzled, vulnerable, and knowing voice."—Rosellen Brown
"A hilarious and poignant first novel about love, the singles scene and the absurdities of modern life…A lively and eccentric cast of characters, an offbeat plot, and a spunky heroine…." Library Journal

Gail Storey was also featured on the cover of Library Journal (October 1, 1992) for Barbara Hoffert's article "Success Storey," about Storey and The Lord's Motel.
---
Excerpt From The Lord's Motel (pp.1-2):
Is it better to have fun with a kinky man or to be gloomy with a good one? Should I try to find someone to love who's no more fun than I am, or should I stick with Web Desiderio since there's no one out there anyway? Web's the social director on a cruise ship. He dances his way through the Panama Canal, swims up to the swim-up bar on the Upper Nile, plays "Kiss the Pirate" in the waters of Aruba, Bora-Bora, Pulau Pangkor. I don't see him that often but he keeps alive in me the illusion that I'm in a relationship while he doesn't have to relate to me that much.
I'm sitting at my desk in the administrative offices of the public library worrying about my love for Web when Lucille, the secretary, buzzes me.
"You have a call on line one, Colleen," she says. I can see her smirk over the phone.
"I read in the newspaper that your jail prohibits lingerie," Web says when I pick up. He sounds far away but there's no point in asking where. He'd tell me he's on a ship in the Caribbean when he's on a pay phone around the corner. Our love life is just like that.
"It's not my jail, I just deliver library books to it," I say.
"The federal lawsuit says jail officials won't let male prisoners wear interesting underwear," he goes on, "and females have to surrender the underwires in their bras."
"I don't deliver underwear," I say.
"I just thought you'd want to know. Are you wearing underwear right now?"
"Of course."
He whispers incorrigible nothings in my ear. The kinkier he talks the fainter he sounds. Anyway, I hang up on him because I'm trying to transform myself from a tart on a heroic quest into a handmaiden of higher consciousness.
Copyright © 1992 by Gail Donohue Storey. All rights reserved. Reprinted by permission of Persea Books, NY.