Porter blazed over the Canadian border at Roosville into Montana, to camp in a wilderness described in Cycling the Great Divide as "so wild that grizzly bears too unruly to live elsewhere are relocated here by wildlife officials."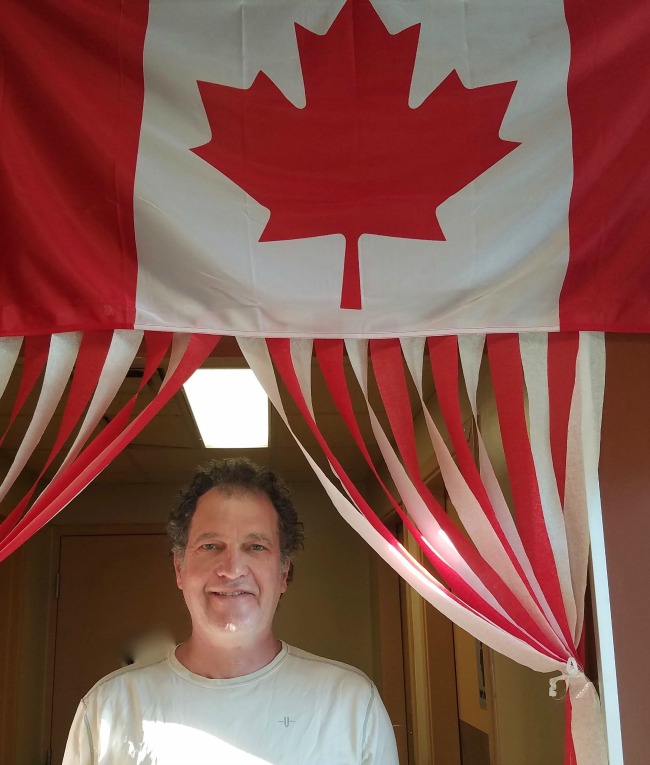 ---
That little orange can outside his 7 oz. tarp is his bear spray.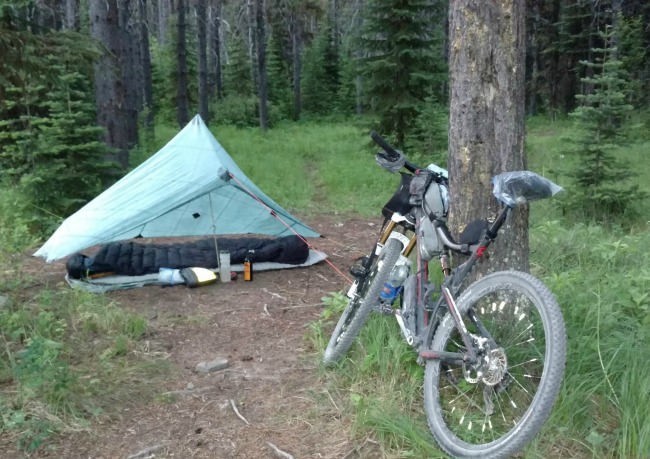 ---
He had a mutually respectful meeting with only one bear, and so far has biked 542 of his 725 Montana miles. In Whitefish we were awakened by the 5.8 earthquake just after midnight, and a few days later were in Lincoln, the epicenter. At Bushwackers Steakhouse and Saloon where we had breakfast, lunch and dinner, I marveled that the wall of booze behind the bar hadn't crashed. "I would've cried," our waitress told me. Montana is a fascinating mix of earthquakes, casino in every restaurant, mines, big-hearted people, and landscape of steep mountains, deep wilderness, and rolling ranch land.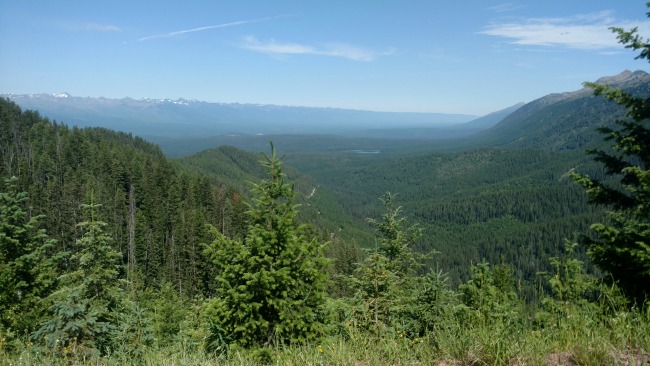 ---
On my 70th (!) birthday on July 15th, I hiked up Mount Helena. Porter biked into Helena in time to celebrate my birthday at a brewhouse where we sat at the bar watching the Red Sox vs. the Yankees and chatting up the folks on either side of us. It was enormous fun!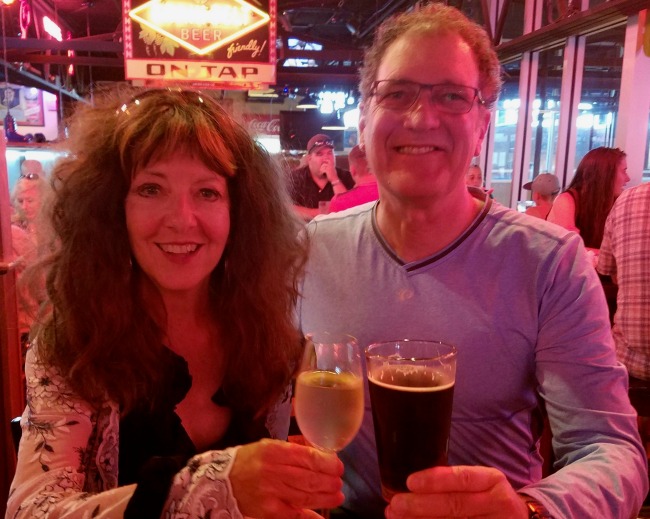 ---
As much as Amber loved Canada and the Canadians, she was happy to celebrate the Fourth of July in Big Fork, Montana, USA, indulging in one of her favorite activities–sitting in a flower box.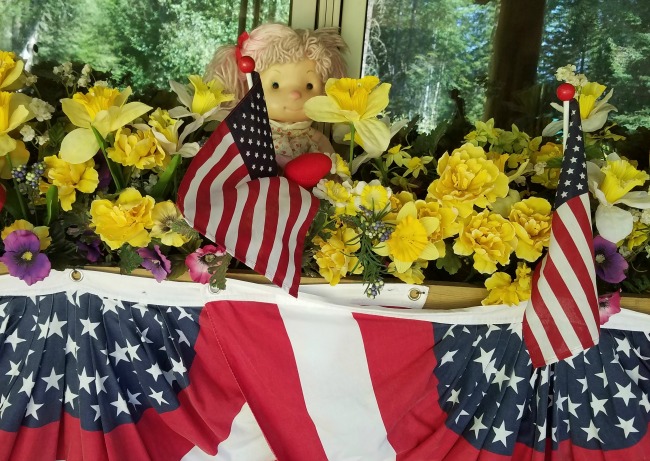 ---