This section of the Continental Divide Trail, from Copper Mountain to Grays Peak, parted ways with the Colorado Trail to head north. Og (aka Porter) hiked knife-edge ridges with steep drop-offs on both sides.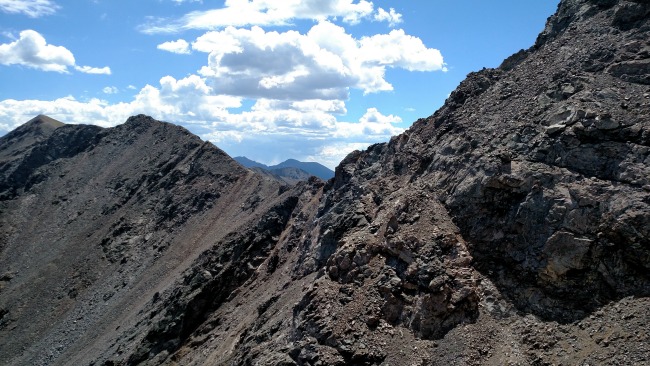 ---
He saw few other hikers but lots of wildlife, from marmots, ptarmigans, and ravens to mountain goats!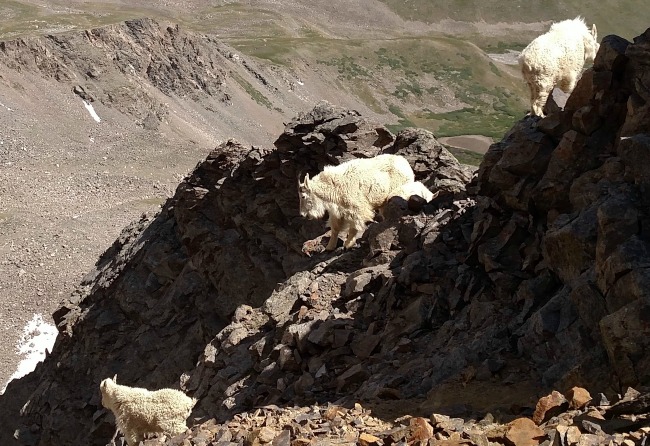 ---
He melted snow to drink, since water was scarce, at least until the storms moved in.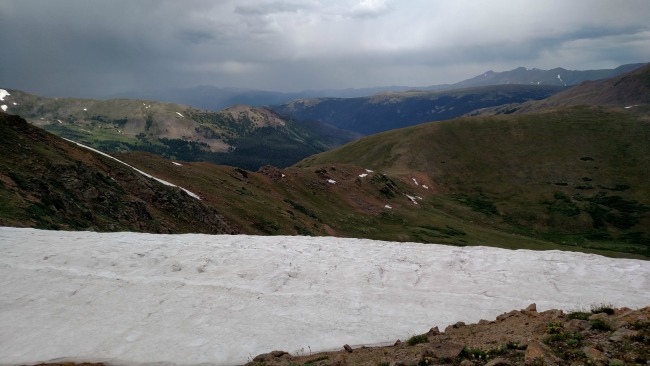 ---
Finding a flat enough spot to camp was a challenge. Here the wind was so fierce he had to use heavy rocks to hold down his staked tarp.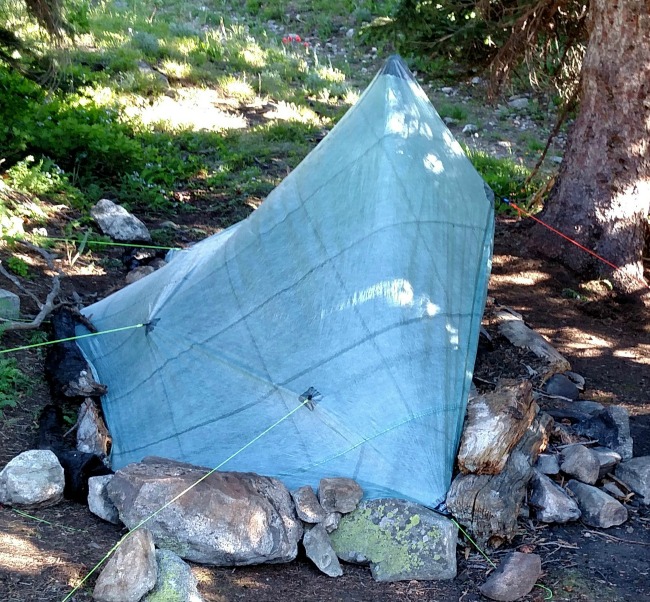 ---
I faced my own challenge–driving miles up a steep, deeply rutted jeep road to pick up Og at the Grays Peak trailhead. But it was my birthday, and I was determined to bring him back to celebrate with Amber and me over dinner at an excellent Frisco restaurant!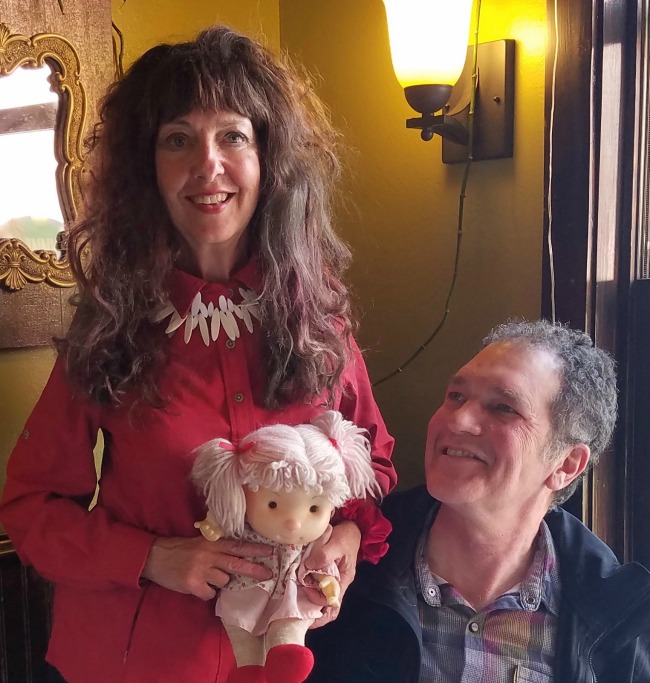 ---
Thank you for all your birthday wishes via email and Facebook! They warmed my heart, and reminded Og and me how grateful we are for your friendship.