You may recall from CDT posts #3 and #4 that our son, Philip, hiked with Og for his first week of the Continental Divide Trail in April 2015 from Crazy Cook on the border of Mexico. They trudged north across the New Mexico desert in searing heat with little water and undefined trail, but had a blast, of course. As Chief Resident in Ophthalmology at USC in Los Angeles, Philip couldn't get time off to finish with Og last August as he made it to Canada. So it's even more meaningful that Philip was able to complete Og's final week with him this September 2016, in the formidable Weminuche Wilderness, previously impassable with deep snow.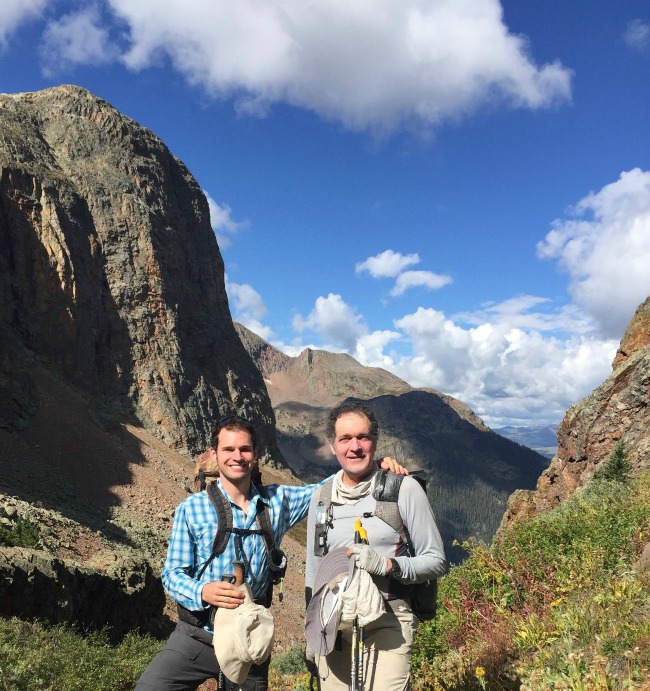 ---
The mountains of the Weminuche Wilderness are the most remote on the whole CDT, and, between 11,000 and 13,000 feet, among the highest.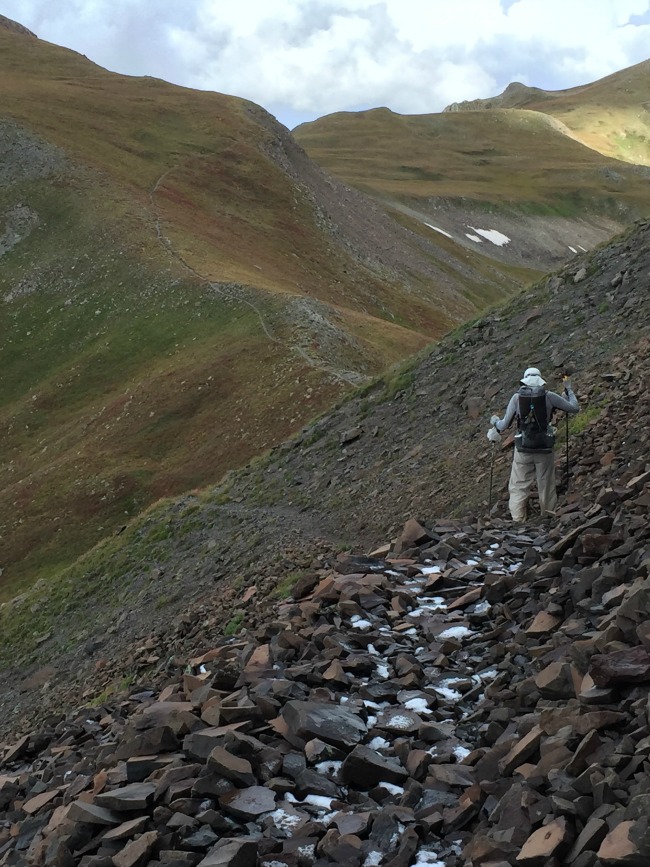 ---
The weather window to hike the Weminuche is narrow. Last winter's snow had finally melted, but Og and Philip had snow their first night out, then storms with heavy rain, hail, and sleet for part of most days/nights after.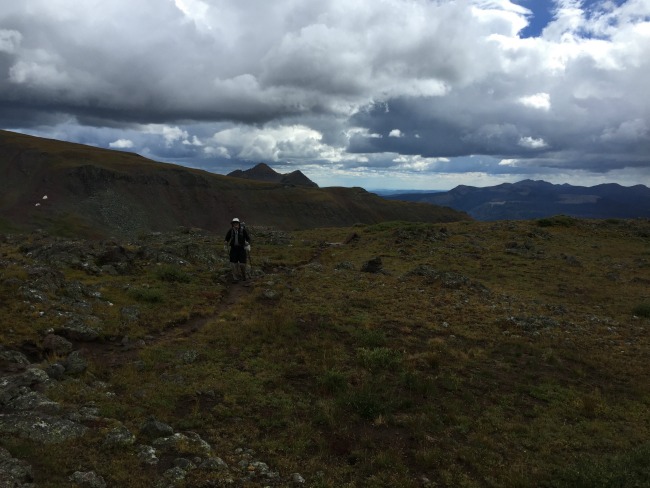 ---
They hiked more than twenty miles a day. Given the steep climbs and descents on difficult terrain, Philip, who sailed through five Ironman triathlons, said "The Weminuche is the toughest physical challenge I've ever faced!"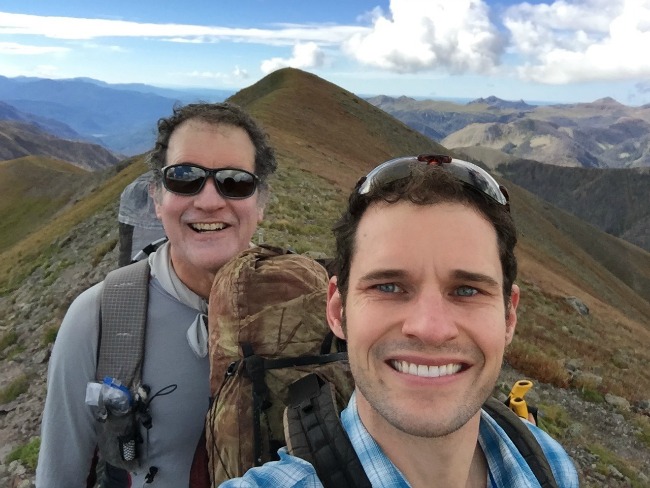 ---
Route-finding was especially difficult, and they got lost at least once a day.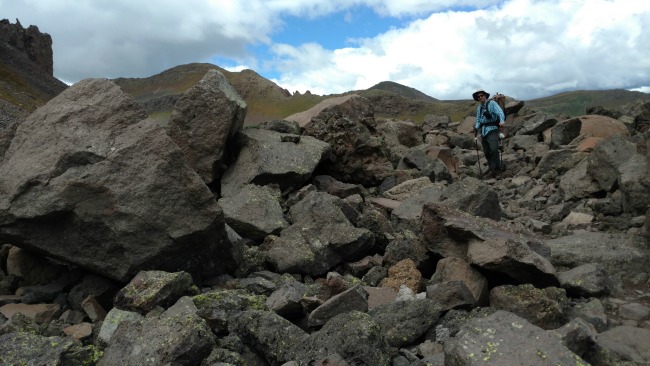 ---
The views from the alpine tundra were spectacular, though!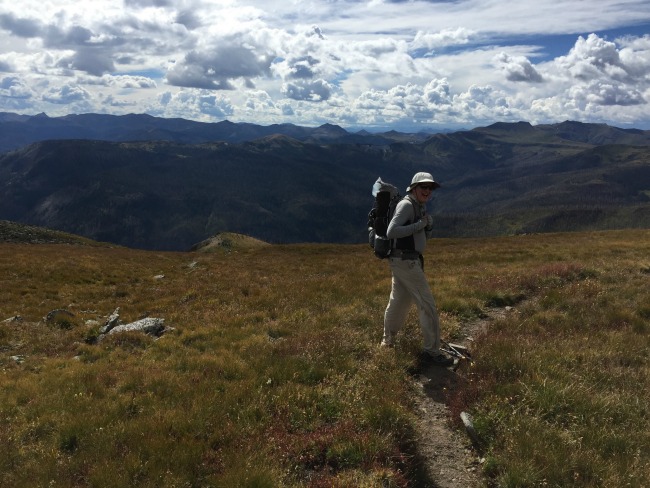 ---
The sunsets allowed for deep reflection.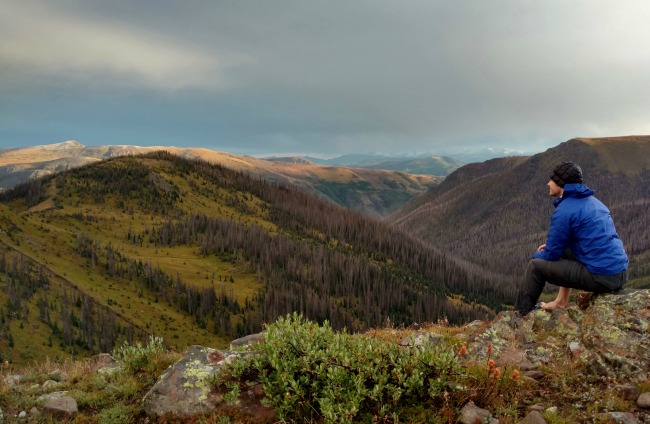 ---
Almost out of food on their fifth day, they raced to their final destination at Elk Park, where the Durango Silverton Narrow Gauge Railroad train picks up the occasional backpacker who flags it down in the wilderness.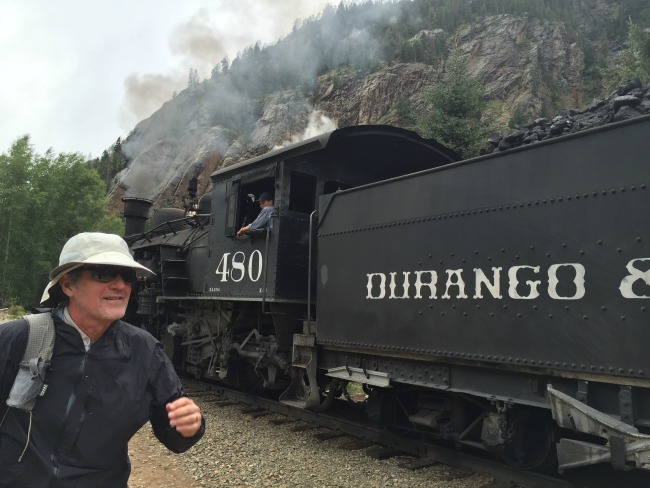 ---
Here we are, Og, Intrepid, She Who Must Be Obeyed (see CDT post #33 for the story of our trail-names), and Philip, in Durango celebrating the end of a 3,100-mile journey on the Continental Divide Trail.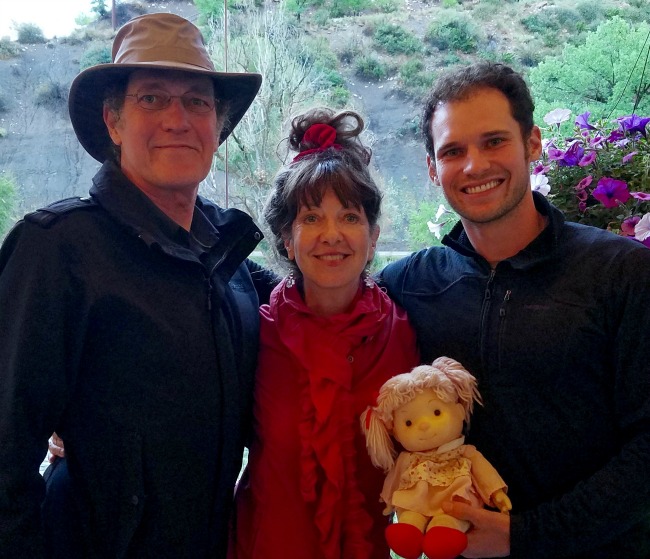 Thank you deeply for all your support, cheering us on every step of the way. We keep you in our hearts as Og, Intrepid, and She Who Must Be Obeyed head for a week-long silent meditation retreat on our way home, to absorb the profound transformation of our wilderness experience.
---