From grizzly bears and wolves to buffalo, Wyoming teems with wildlife.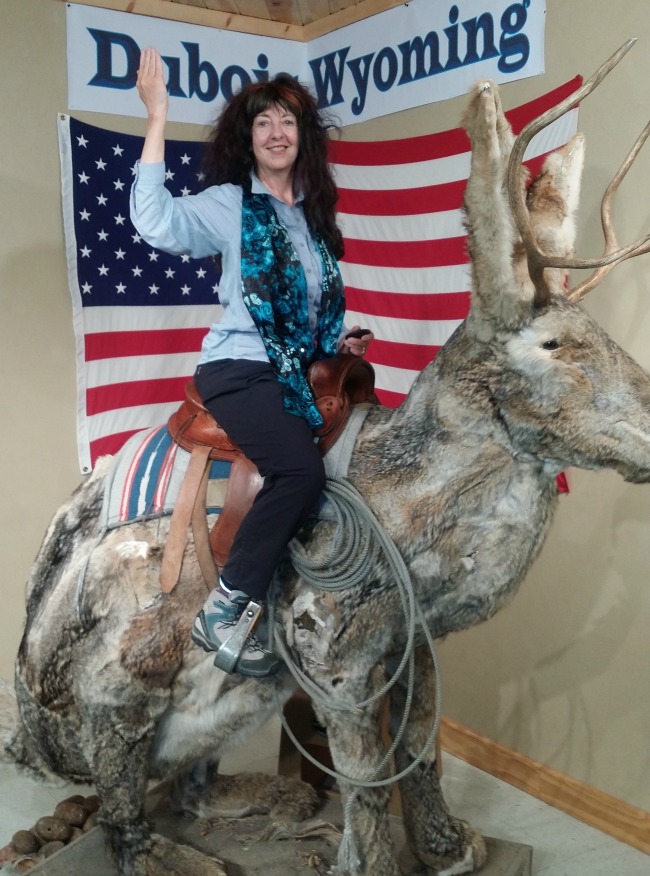 Gail had a wild ride on the World's Largest Jackalope!
---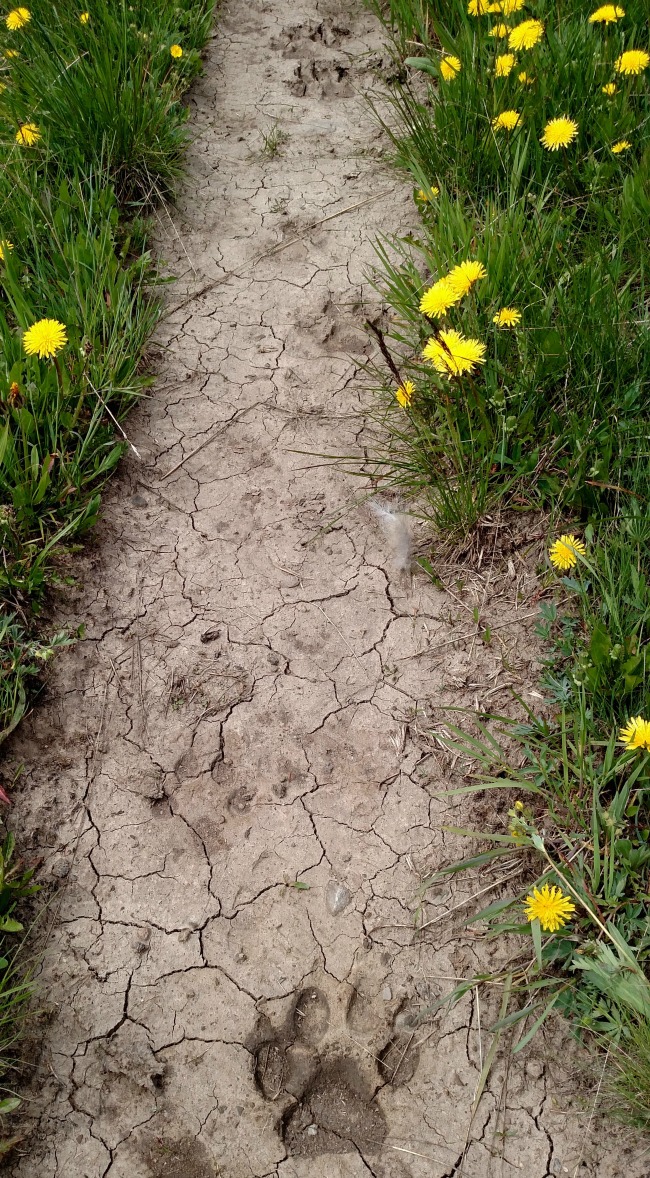 We're deep in grizzly and wolf country, and Porter saw these enormous wolf tracks on his way out of the Wind River Range.
---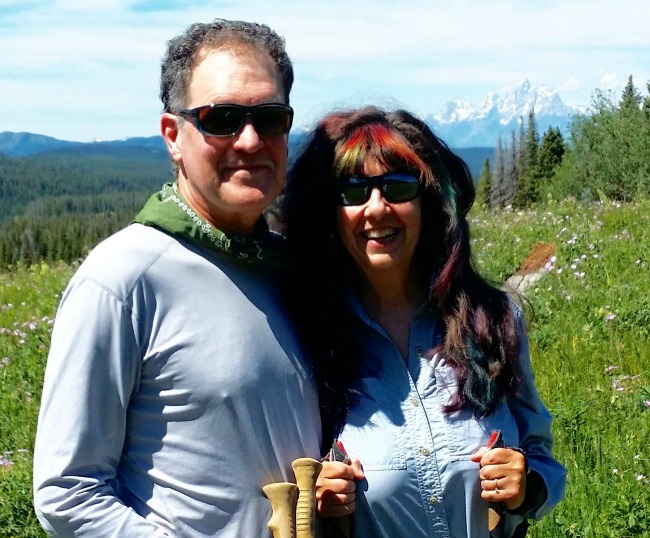 We each carry bear spray on our hikes separately and together, here above Togwotee Pass.
---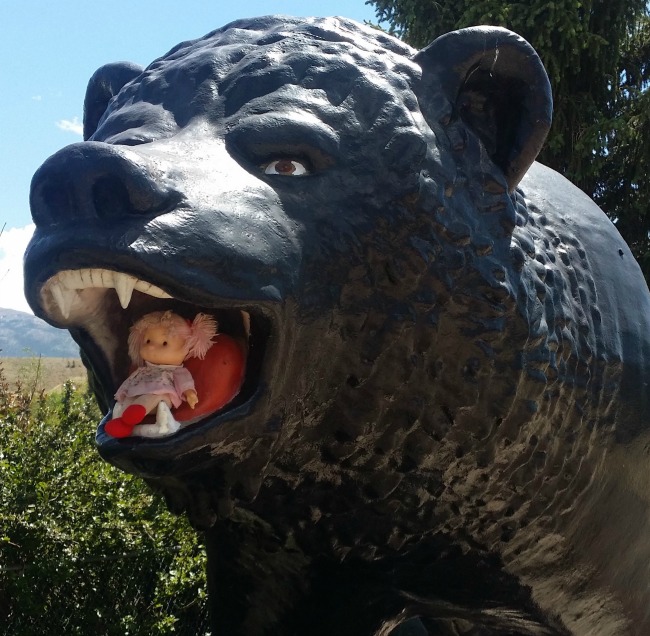 Amber remains imperturbable.
---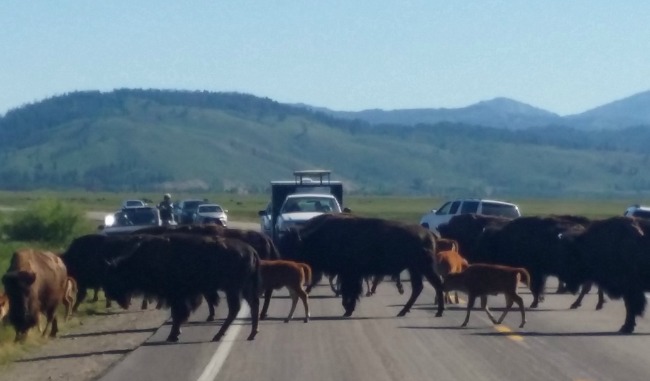 A giant herd of buffalo caused a traffic jam on US 287!