From Togwotee Pass through Grand Teton National Park and Yellowstone, we've met wonderful people and seen amazing sights.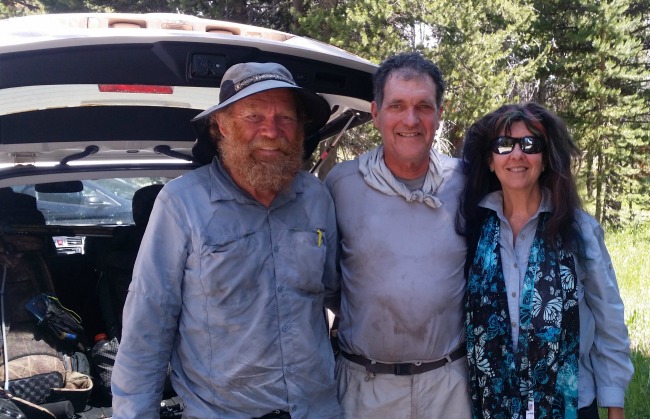 Here I pick up Porter, as well as thru-hiker David Breinke (trail-name Problem Bear), at a trailhead for rides to their respective resupplies.
---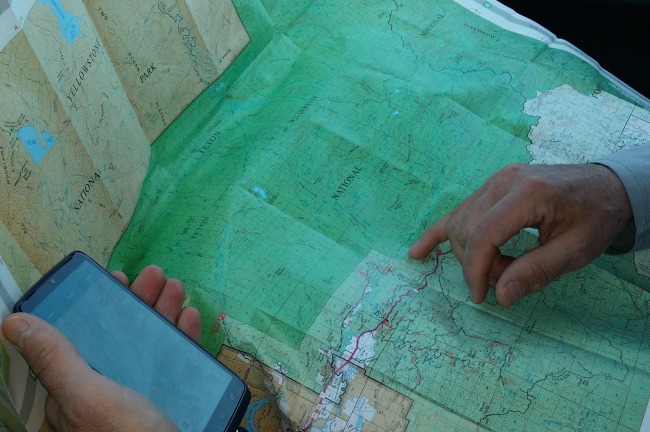 Porter plans his hiking route through Grand Teton and Yellowstone National Parks.
---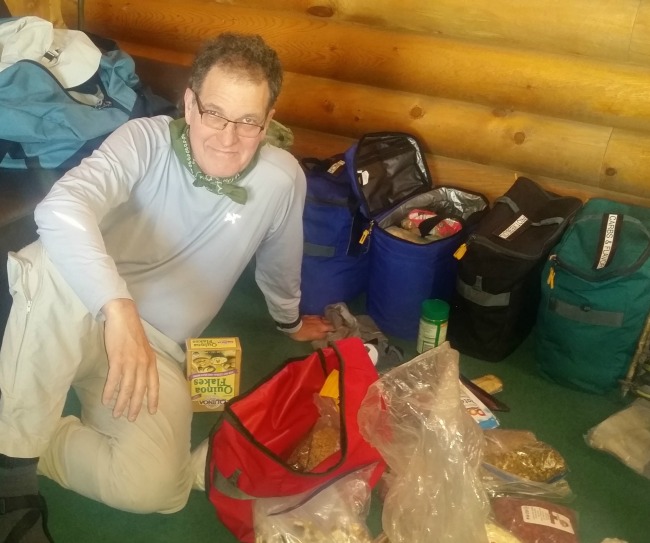 He goes through his bags of resupplies to repack his breakfasts, lunches, snacks, and dinners, almost two pounds of high-energy healthy food a day for the next several days.
---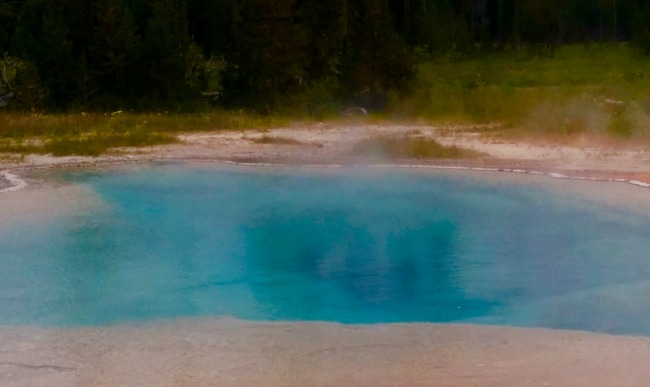 One of our favorite parts of Yellowstone was the Black Sand Basin, with its geothermal pools, hot springs, and geysers.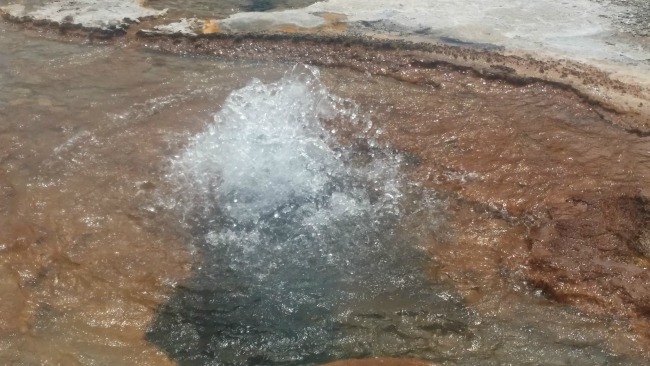 ---
"Hotcha Mama!" Amber said of Old Faithful. "I'm sure it wants a selfie with me!"