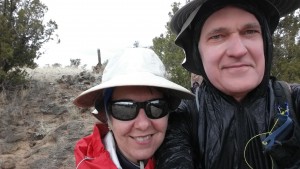 Gail and Porter hiked through the El Malpais National Monument in freezing rain. Malpais is Spanish for badlands, for the barren landscape of ancient volcanic lava.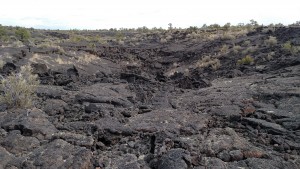 The going was tough, so Porter went on alone.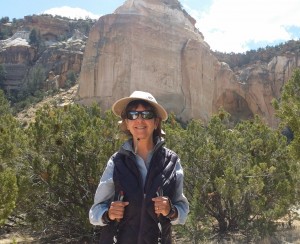 We also hiked to see La Ventana Natural Arch.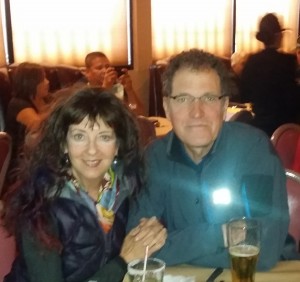 We celebrated at La Ventana restaurant in Grants, NM with margaritas, dinner, and lava cake! Porter is a little the worse for wear from the past month's challenges of terrain and weather, but his heart shines with happiness and love for this glorious trail.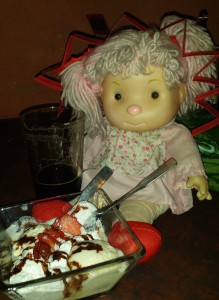 Amber, still wearing her halo of raffle tickets from the CDT Trail Days and Kick Off, drinks a beer and gets ready to dive two-handed and two-spooned into her hot fudge brownie sundae.