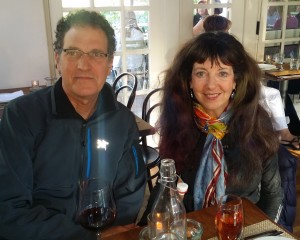 One of our favorite things before Porter gets back on the trail is to have a festive dinner, as we did at Los Poblanos Inn and Organic Farm.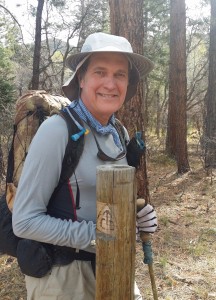 The hardest thing for me to do is drop off Porter at a remote trailhead, knowing he'll face challenges alone that neither of us can anticipate, from rain, snow, and wind to steep climbs, lack of water, and navigational dilemmas.
The second hardest thing is locating him for resupply out in the middle of nowhere, our maps and technology notwithstanding. I drove up and down one road, only to drive off as he was waving frantically behind me. We always manage to find each other, though.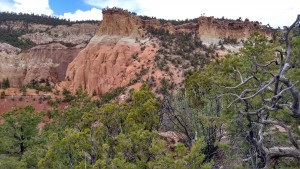 The stunning beauty of the Northern New Mexico landscape, such as the many red rock cliffs that Porter climbed, and the thrill of our inner journeys, makes the not-knowing more than worth it.
Amber had a busy time in Santa Fe, visiting the Georgia O'Keeffe Museum, shopping for gifts for her friends (including the two pairs of earrings she models here), and knocking back a margarita on the rocks at Maria's.