I was out hiking by myself when I happened upon this magnificent bull moose, about seven feet tall, blocking the trail! I backed up respectfully and got behind a tree, as one is supposed to do. Moose can charge at any time, so I waited quietly for quite a while until it plunged into the nearby creek and crossed to the other side.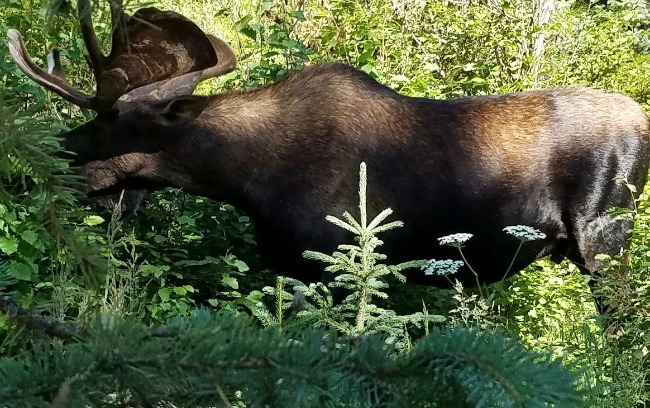 ---
Meanwhile, Og (aka Porter) came upon an enormous herd of elk above 12,000 feet on Flat Top Mountain, on a steep optional loop of the Continental Divide Trail through Rocky Mountain National Park.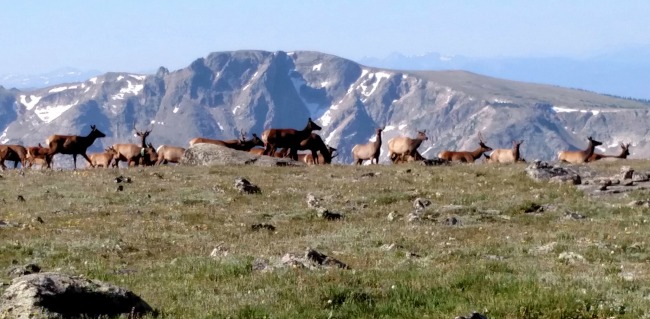 ---
Here we are at Berthoud Pass.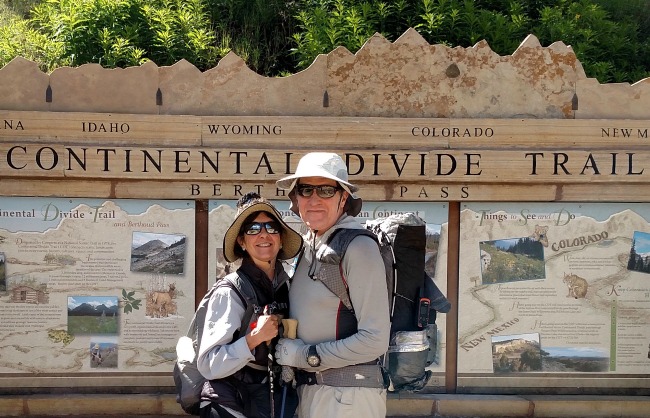 ---
Here's Og taking a break after summiting 13,300-foot James Peak, in the background.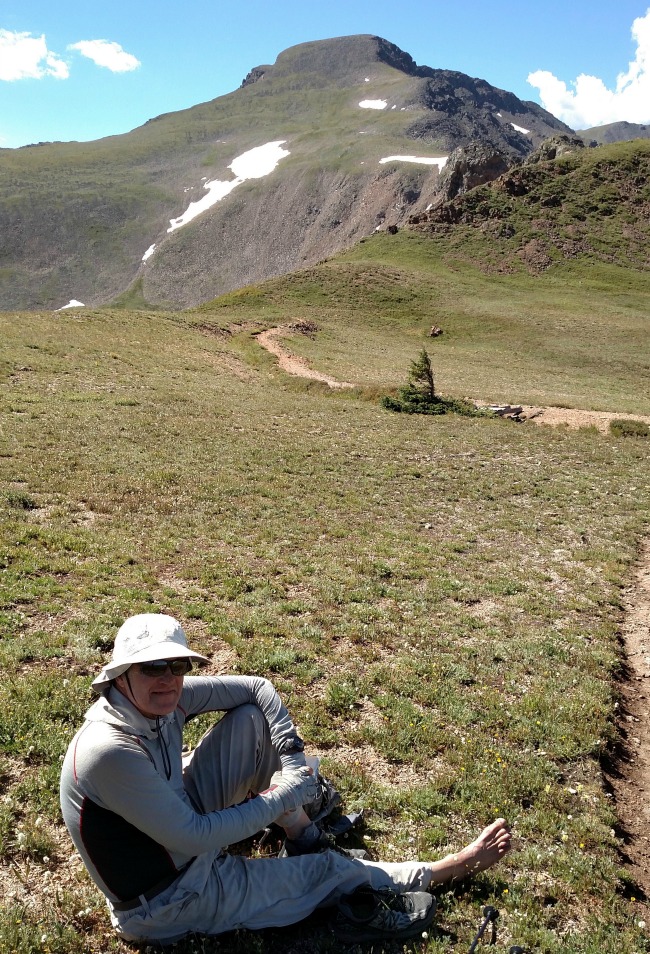 ---
Amber has taken over doing the laundry while Og and I are off hiking together or separately. "My new hobby is cleaning lint that hasn't been removed from motel dryers since before I was born!" she says.  Our motel in Grand Lake doesn't have a dryer, though, so she sits on Og's washed shirt, socks, and pants to keep them from blowing away in the wind.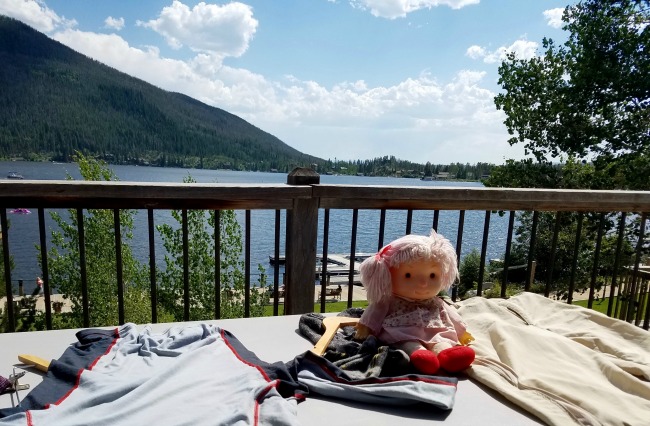 ---