Although Og climbed the eastern side of Colorado's Collegiate Peaks earlier this summer when the western side was impassable with snow, he was determined to go back to hike the western Collegiates, the official CDT. These spectacular peaks are some of the highest on the CDT, with elevations above 12,000 feet. From Marshall, Monarch, and Cottonwood Passes, I hiked up behind him for a few miles on steep rocky trails.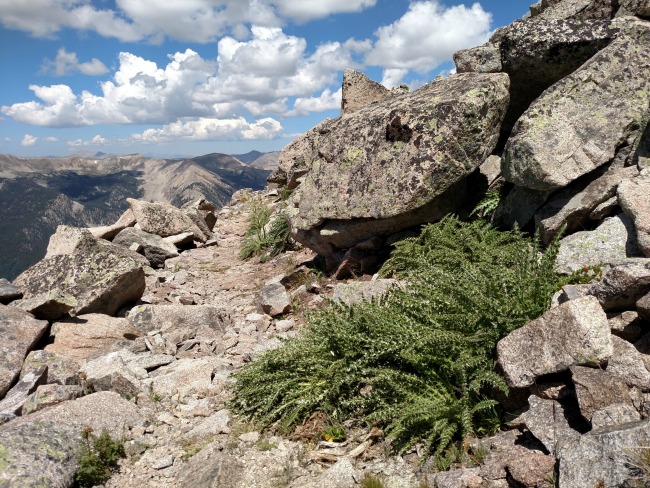 ---
Most of the snow had melted on the alpine tundra, but it was critical he get over exposed ridges before the afternoon storms, with lightning, hail, and torrential rains.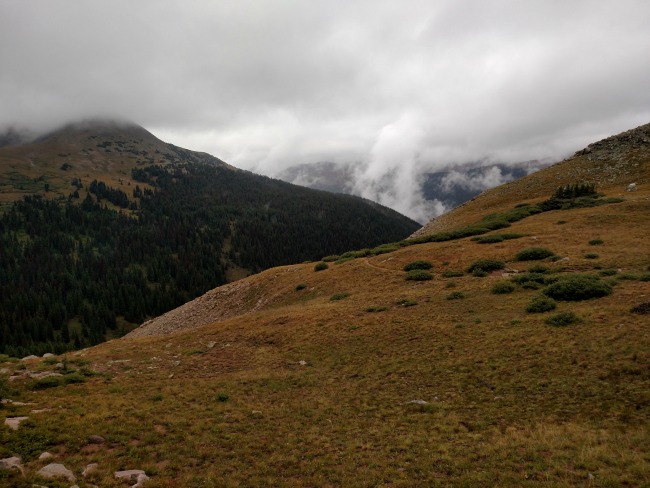 ---
Even so, he got soaked and chilled during a storm that raged all night. For a ground cloth under his eight-ounce tarp, he uses only the handmade chaps that cover his legs while hiking in cold rain.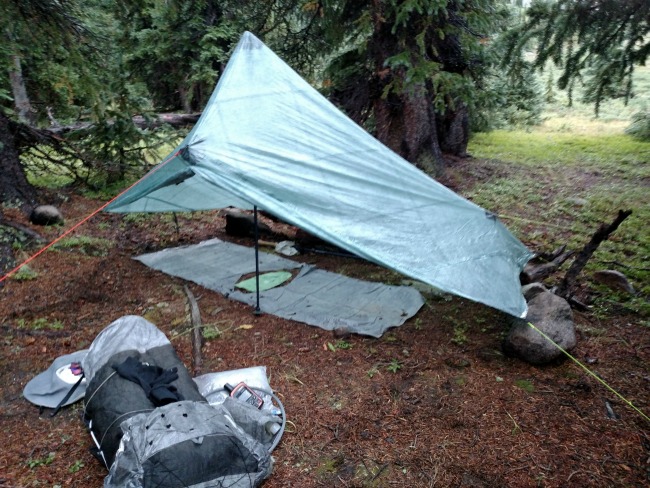 ---
"There's such a thing as going too light!" he said when I picked him up for resupply. I gasped. I never thought I'd hear him, ultralight gearhead that he is, utter those words. He agonized over whether to buy a real tent rather than die of hypothermia in the upcoming Weminuche Wilderness. His tarp drying over a lamp, he set up our new Hilleberg Anjan 2 in our hotel room in Durango.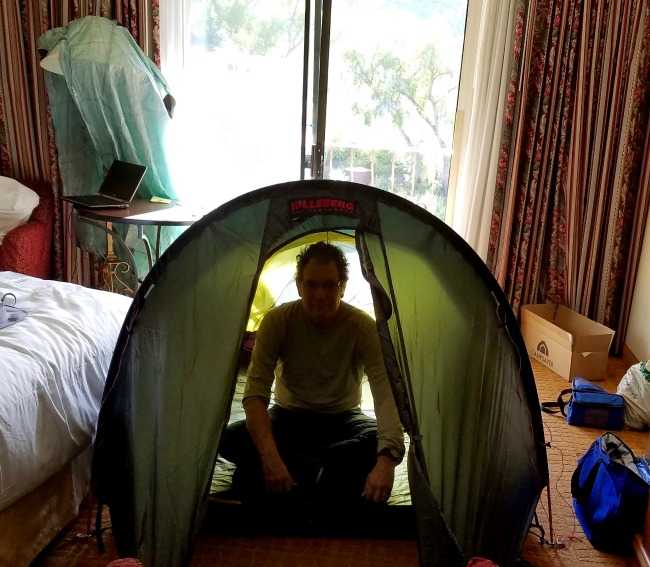 ---
Amber had her own tough decision to make. "Malbec or champagne?" she fretted. "I know–both!" So a good time is being had by all.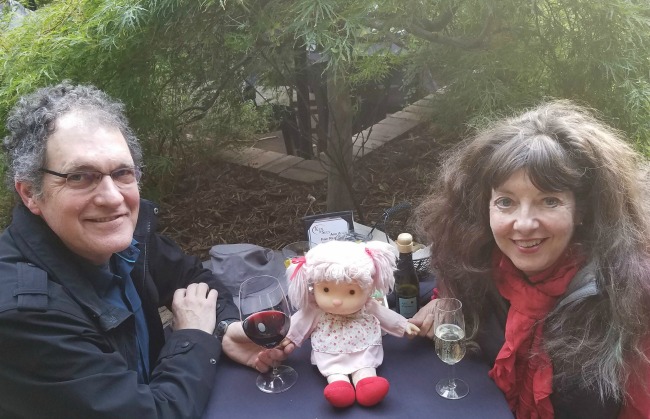 ---