We've completed Wyoming, and are now on the Idaho sections of the Continental Divide Trail!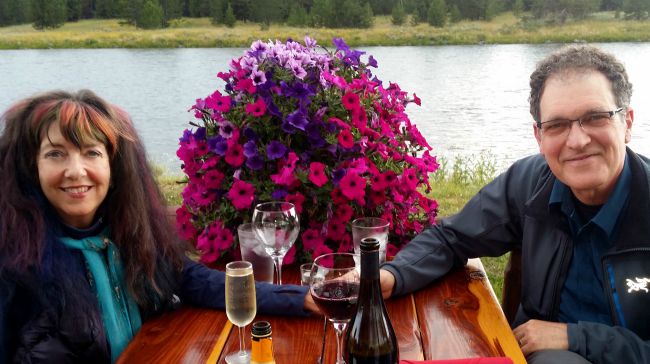 We celebrated with dinner on the Snake River.
---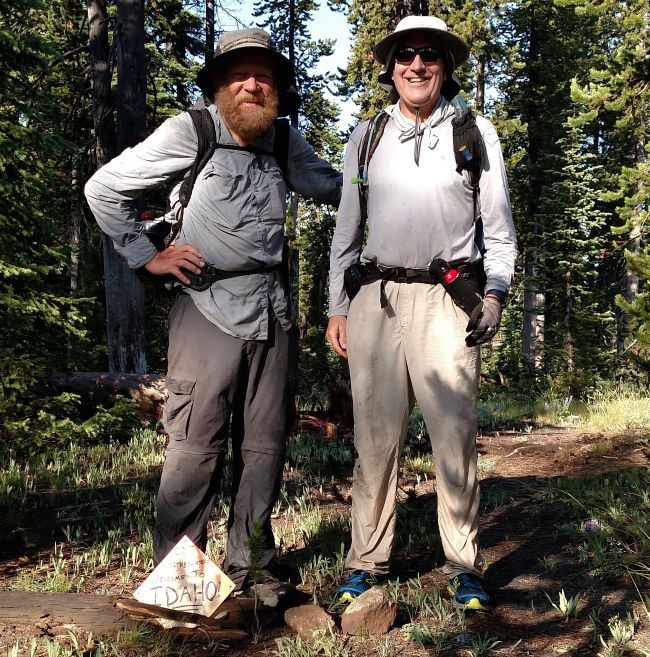 Two hikers are safer than one, especially in grizzly country (see bear spray on Porter's belt). Porter hikes now with David Breinke (trail-name Problem Bear). Here they are at the CDT border of Wyoming and Idaho.
---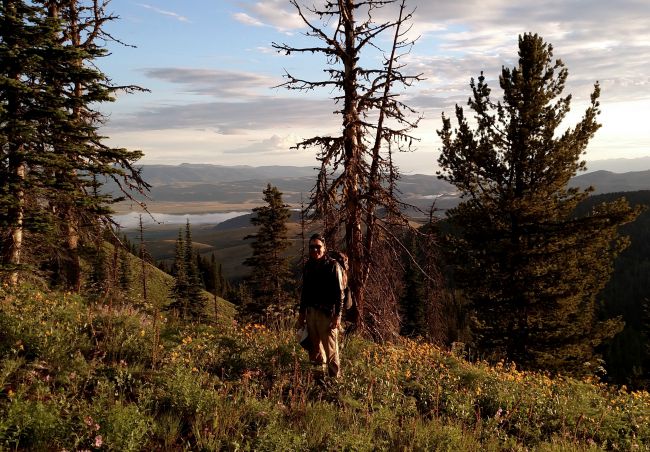 Porter in the Centennial Range of Idaho
---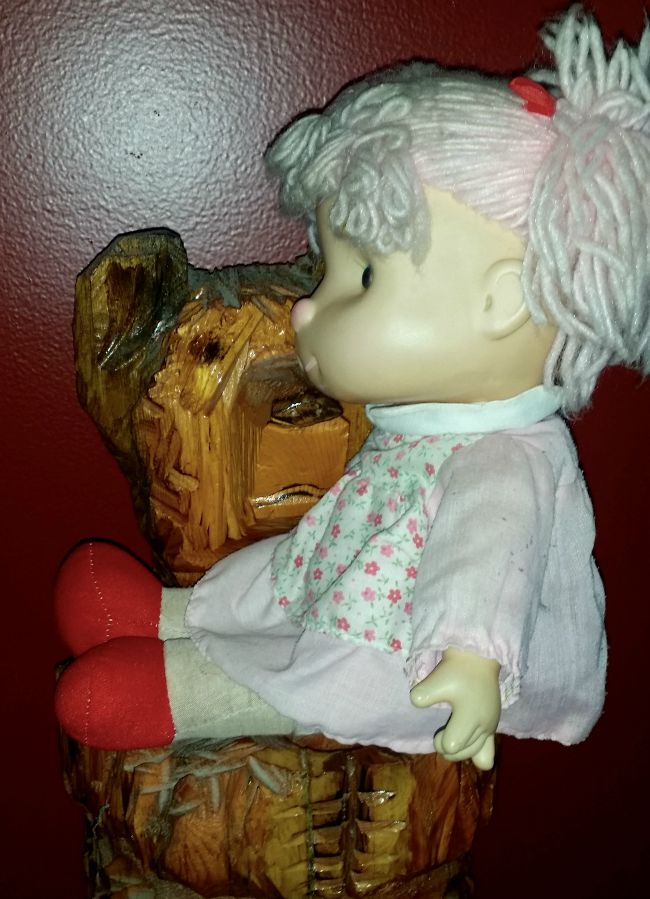 Amber resorts to therapy from the bedpost bear at Angler's Lodge. "This is my nineteenth hotel since we started March 26th! 'Where the hell are we going now?' I ask Gail when she puts me in my plastic travel bag. We load the car and drive forever on rocky dirt roads looking for Porter on top of mountains. If we get a flat tire, I'll probably have to change it! We take Porter to our next town for his resupply. I introduce myself to the hotel staff, find out where they keep the cookies, and do Porter's laundry. After that I need a drink. Pink wine."