The coldest, wettest, most windy and one of the most beautiful sections of the CDT so far was the Anaconda mountain range in central Montana. I could see the mountains were socked in on my long drive to Butte in drenching rain.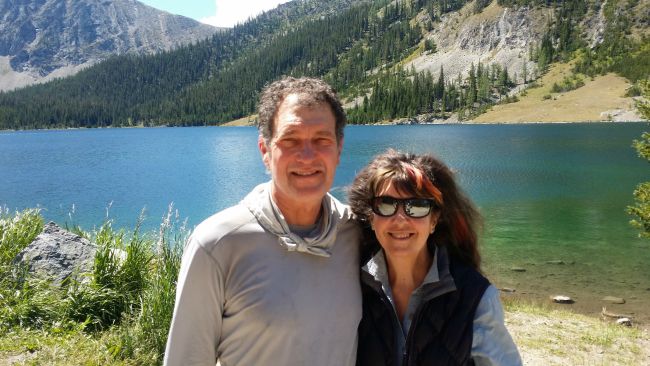 Porter made it, although I had my own challenges meeting him days later at the Storm Lake Trailhead–a long solitary drive through mud and deep puddles on the most winding boulder-strewn road I've been on so far.
---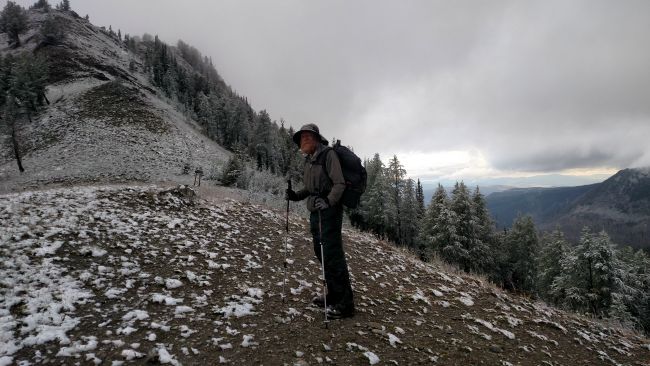 Here's Porter's hiking buddy, Problem Bear, as they head up into the storm.
---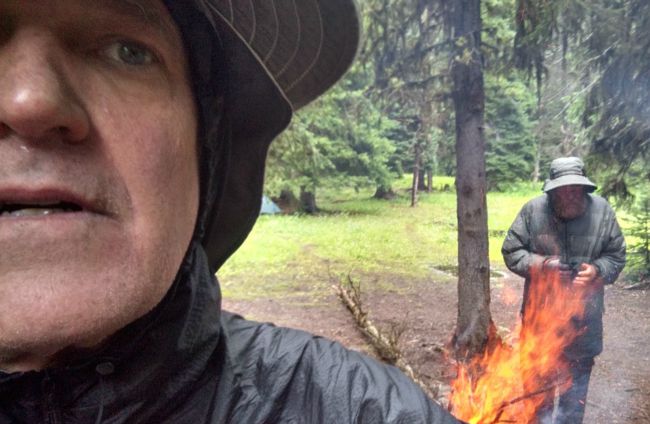 Sleeting rain continued after the snow stopped. Soaked through and in danger of hypothermia, they found a fire pit and carefully built a fire to warm up. They made sure it was completely out before they hiked on.
---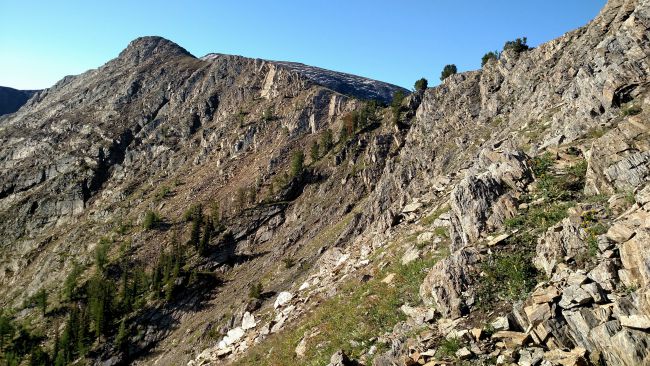 They had to climb as many as four passes in one day.
---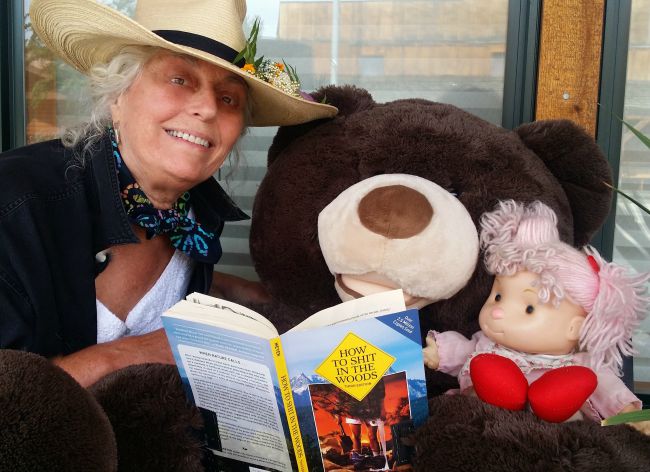 Meanwhile, Amber got the inside poop from Kathleen Meyer, author of the international best-seller (more than 2.5 million copies) How to Shit in the Woods.