Don't worry, written in 2013, this is my fifth post for "The Making of a Thru-Hiker" column (in Women's Adventure Magazine): The Flood!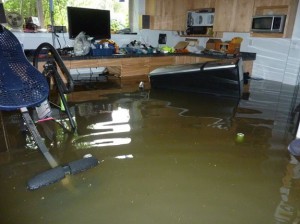 In the middle of the night of September 11, 2013, floodwaters began to pour through our downstairs half-basement of five furnished rooms. A storm had stalled over the Front Range of the Rockies, and it had been raining for days. Before it was over, eight people would die, mountain towns would be evacuated, hundreds of homes would be washed away, thousands more would be damaged, roads and wastewater infrastructure would be destroyed.
We'd actually been out hiking that day in the drenching rain. Pacific Crest Trail hikers who had survived all kinds of weather on our 2,663-mile trek, rain never kept us from our hikes.
To read the rest of the article, visit Women's Adventure Magazine:
https://www.womensadventuremedia.com/hikingbackpacking/making-thru-hiker-part-5-flood/