After thru-hikes of the Appalachian Trail, the Pacific Crest Trail, the Continental Divide Trail, and a thru-ride of the Great Divide Mountain Bike Route, what's a guy to do? Ultralight solo winter-camping in Rocky Mountain National Park–why not?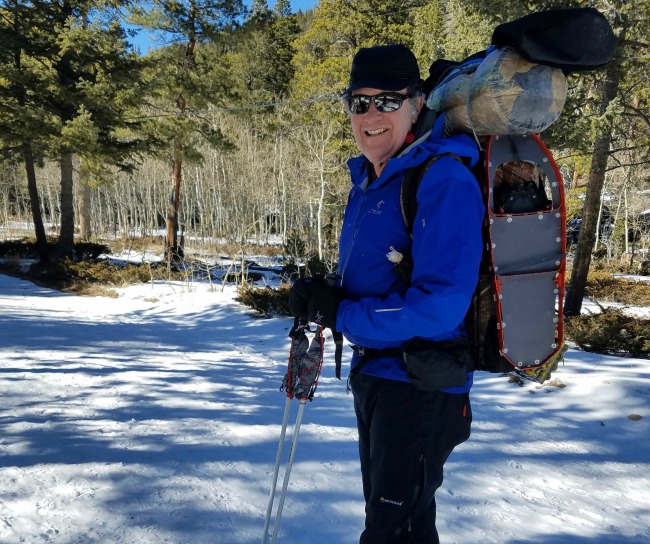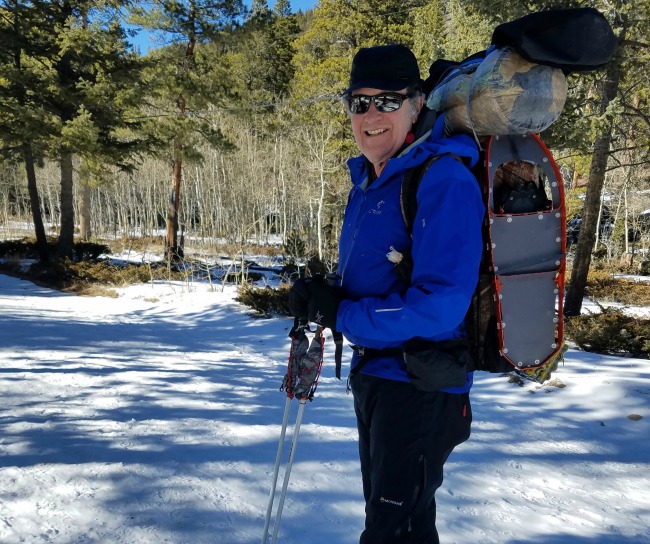 ---
"Wait," Porter said, studying routes and vital info in Snowshoeing Colorado
by Claire Walter, "was this written by our Claire Walter?" Indeed it was, so with consummate trust, we set out for Rocky Mountain National Park with full confidence that our friend Claire would not lead us astray. With a pack base weight of 18 pounds plus food, and snowshoes strapped to his pack, Porter set out from the Wild Basin Trailhead.  Snowshoes with steel cleats enabled him to negotiate both ice and snow on the trail.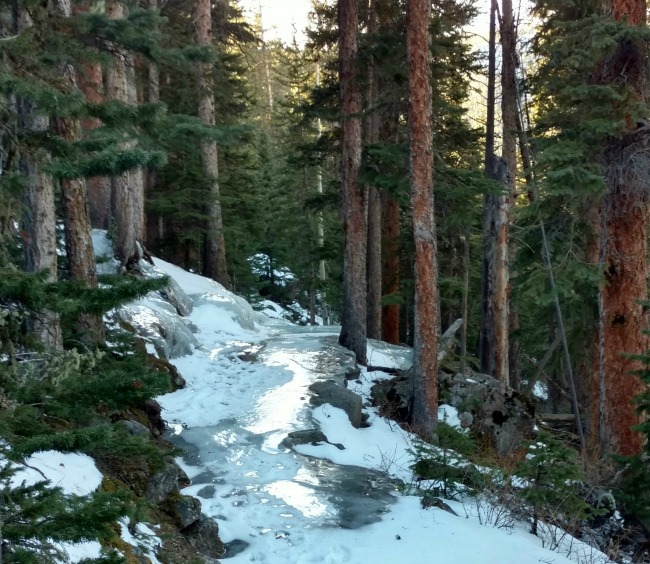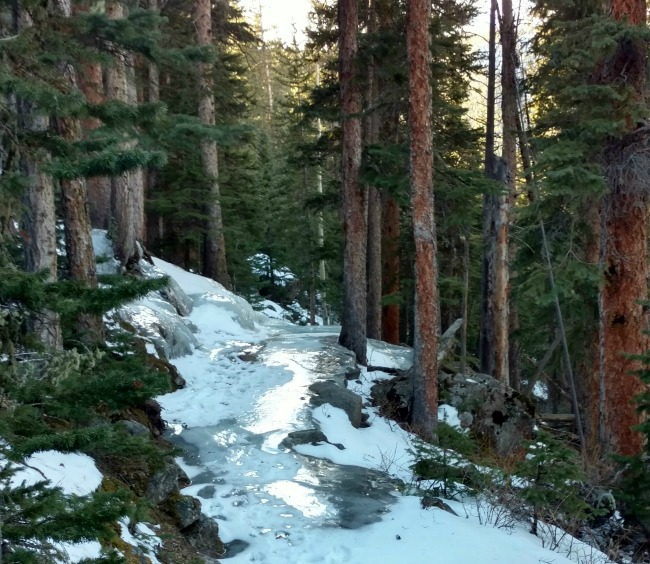 ---
He camped first above Finch Lake, and later above Ouzel Lake. It was so cold that the famous flowing Ouzel Falls was frozen solid! He had adapted his winter tent by designing and sewing an ultralight cuben fiber vestibule to the front for protection from wind and blowing snow.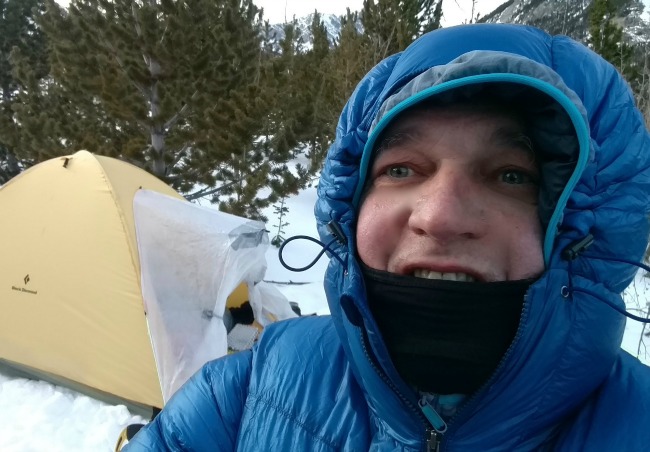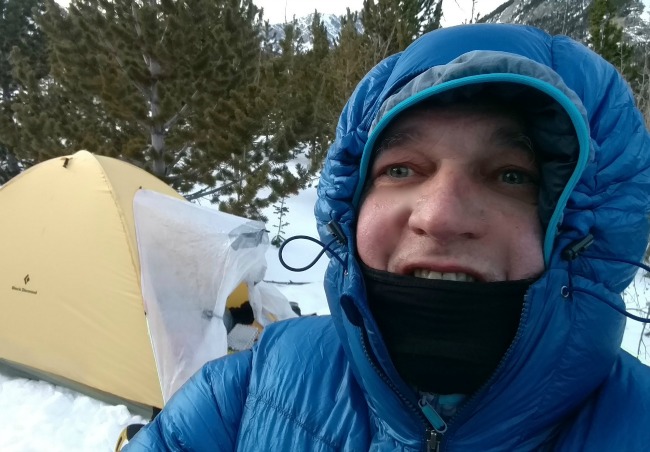 ---
After tamping down the deep snow with his snowshoes to make a campsite level enough to pitch his tent, he dug a snow pit in front of the vestibule to protect his stove from the wind. Didn't work for cooking, though, because the cold kept the fuel canister from warming up enough to keep the fire going. Cold supper, but his stove is a work-in-progress, so stay tuned.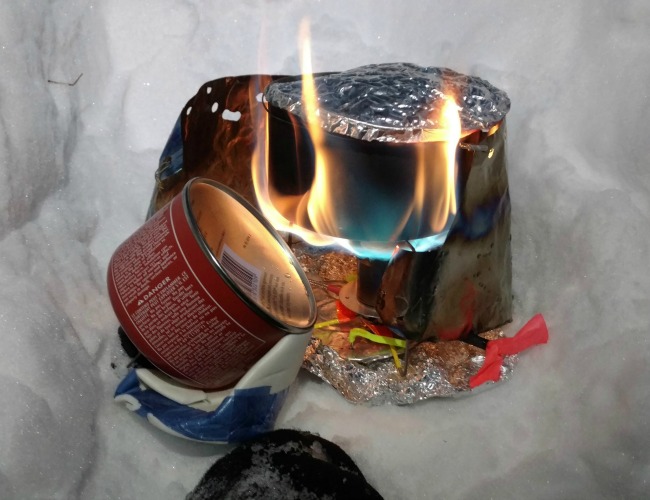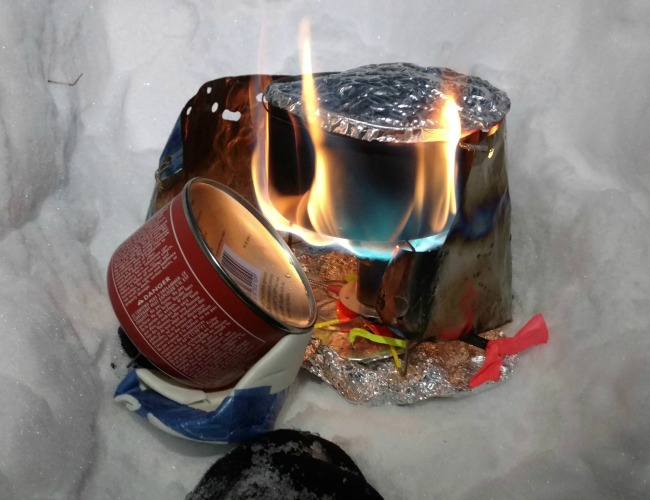 ---
Gail hung out in Estes Park to do a solo meditation retreat by the river, and to be ready to pick up Porter as a big snowstorm moved in. Water ever-flowing beneath the stillness of the ice is a great teacher.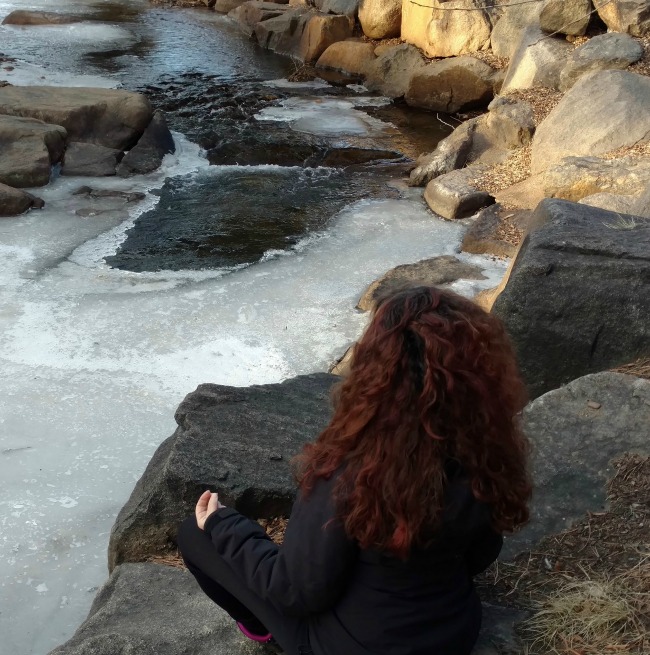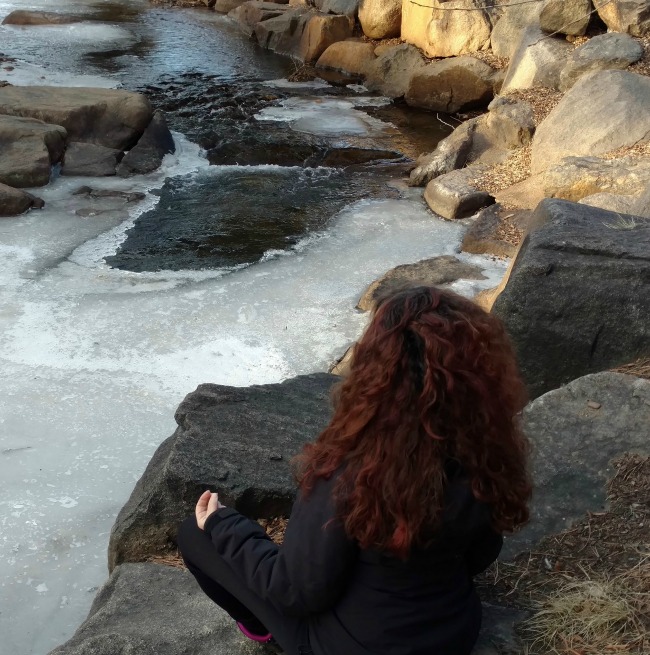 ---
Winter-camping to Amber means meditating on cold pints of peppermint ice cream.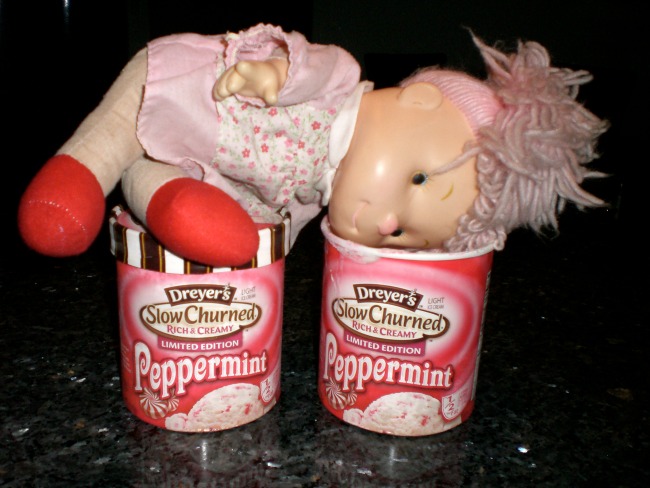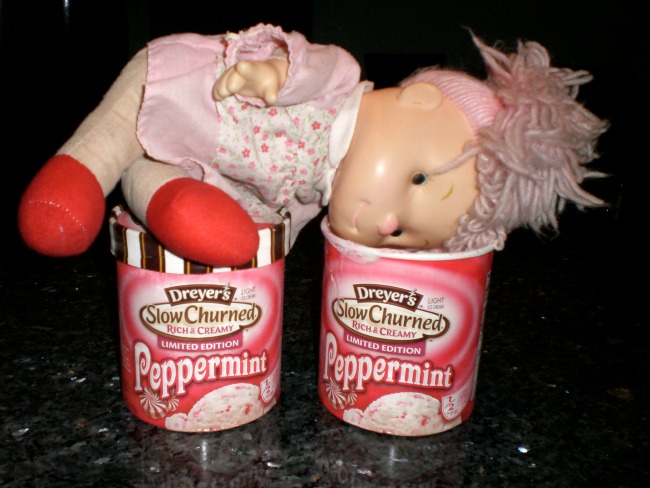 May winter warm your heart with your own heart's desire!
---