With deep snow in the Colorado mountains, we leaped from the northern border of New Mexico to the southern border of Wyoming, where we had our most fascinating overnight stay yet–at Ladder Ranch, WY, a massive working sheep and cattle ranch since 1881, for six generations. We stayed in a comfy room in the cookhouse, a hub of activity for three generations of the family–matriarch Sharon O'Toole, who that day drove a truck of livestock to Fort Collins, CO, then back; daughter Meghan Lally, who spent the day on horseback moving cows; son Eamon O'Toole, who orchestrated the complex operations of the ranch; children ranging from 14 years to nine months; spouses and interns, and several dogs. Riley, the fabulous 23-year-old cook, served a hearty dinner of baked chicken, rice, and vegetables for eighteen people, including family and ranch workers. Ladder Ranch is an award-winning leader in environmental and agricultural conservation, and patriarch Pat O'Toole was in Washington, DC that week furthering issues of their land ethic.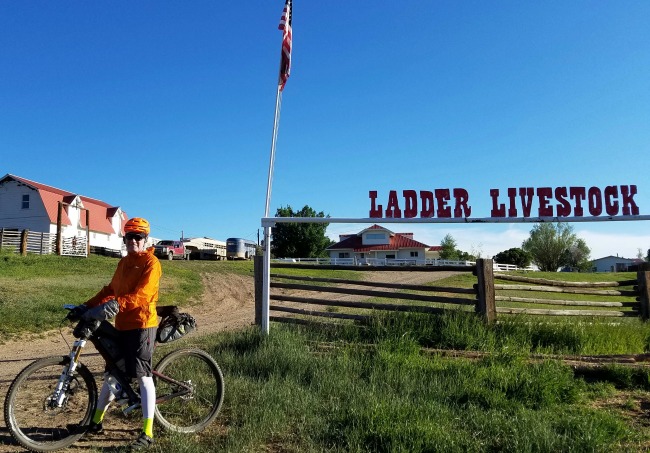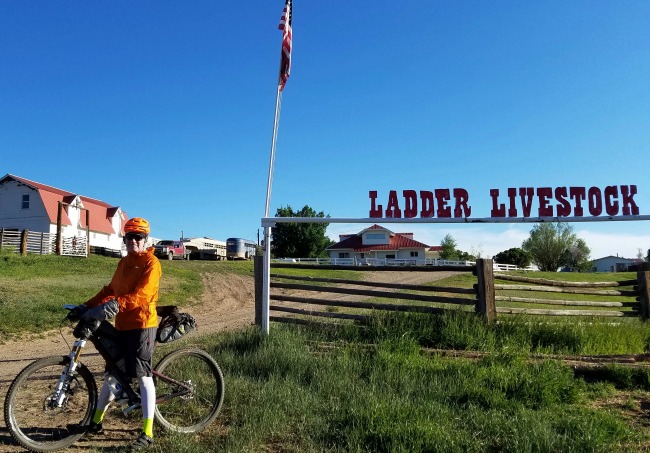 ---
Riley served breakfast the next morning at 5:30 a.m., again for eighteen–fried eggs, bacon, and the tallest stacks of pancakes we've ever seen. Breakfast is for planning the day's operations, that day docking sheep–shortening the tails of some of the ranch's 6,000 sheep for their health and welfare, as well as marking their ears to distinguish males from females. We very much enjoyed all the family and worker give-and-take about sheep and the location of wandering cows. Below is my photo-op with several of the highly skilled Peruvian and Mexican ranch workers.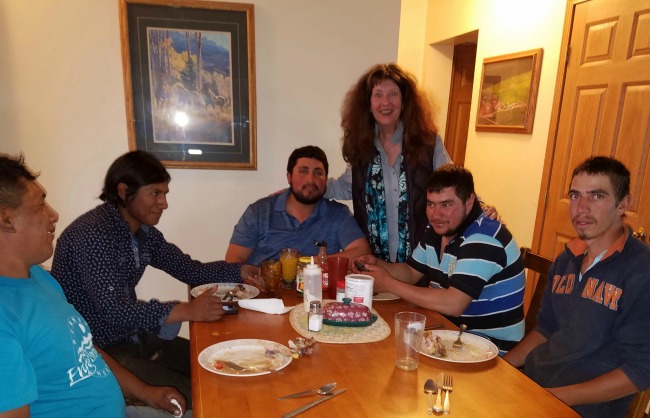 ---
Porter biked and I drove all day from Ladder Ranch to Rawlins on bumpy washboard dirt, ferocious wind roaring across the wide open prairie and the Sierra Madre. Leap-frogging ahead and behind him, I met two, Conor and Paddy from Ireland, of the four other bicyclists we've seen attempting the Great Divide Mountain Bike Route south to north so far since the Mexico border.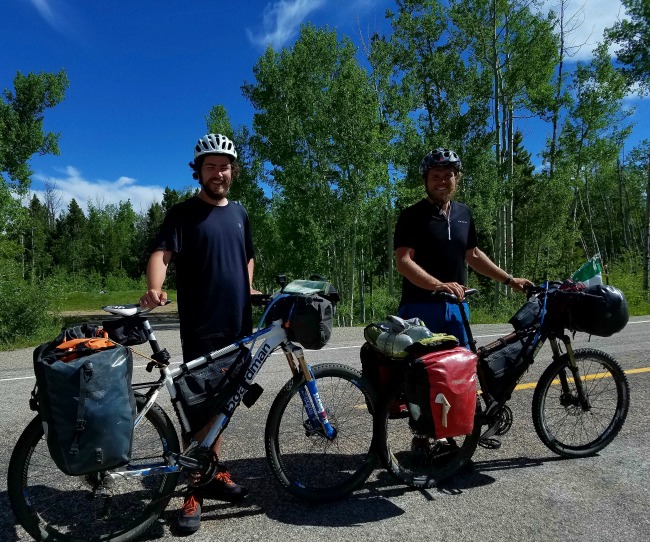 ---
I carry a big saw in case I have to cut a blown-down tree blocking my way on a wilderness road, as well as a cable in case it's better to tie the blow-down to the car and drag it. But where a huge aspen blocked my way down "Aspen Alley," Amber hopped out. "I got this!" she said and rolled it out of the way.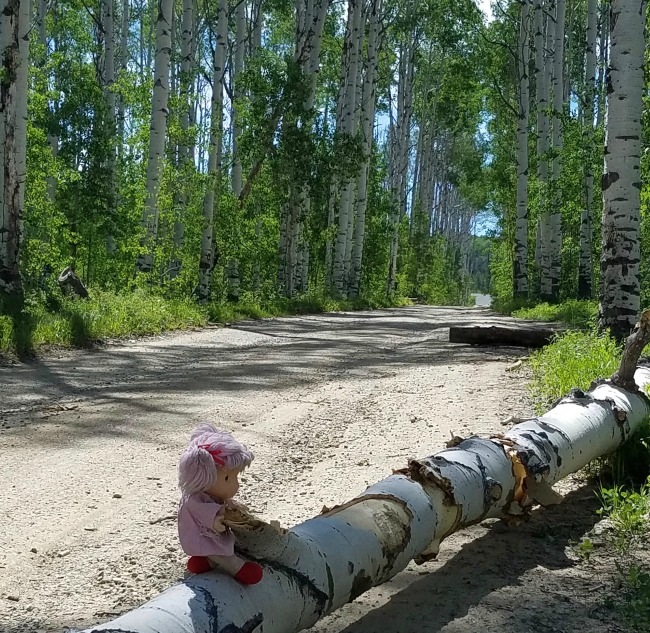 ---
In romantic Rawlins (!),  Porter and I celebrated over dinner, where I was introduced to the divine pleasures of a strawberry margarita.