In between snowstorms here in Boulder, we've been stepping up our bicycling trips on "Hot Rod," our new carbon fiber Calfee tandem. I've risen to what Porter calls our "Chocolate Croissant Challenge," a trip in sometimes sub-freezing weather to a coffee shop in a neighboring town. In no time we were ready for our first overnight of the season–to Lyons, Colorado to hear our friend Gary Koenig play in a bluegrass jam at Oskar Blues!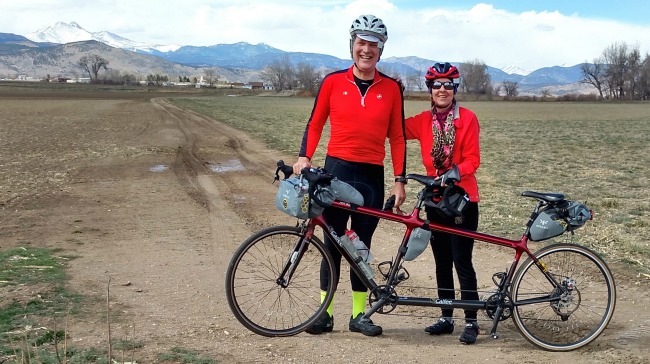 Porter and Gail with "Hot Rod" on way from Boulder to Lyons, Colorado
---
Gary is much admired for his playing of the Dobro, by his fans and friends, fabulous wife Peggy, and musicians jamming on guitars, mandolins, banjos, violins, and bass.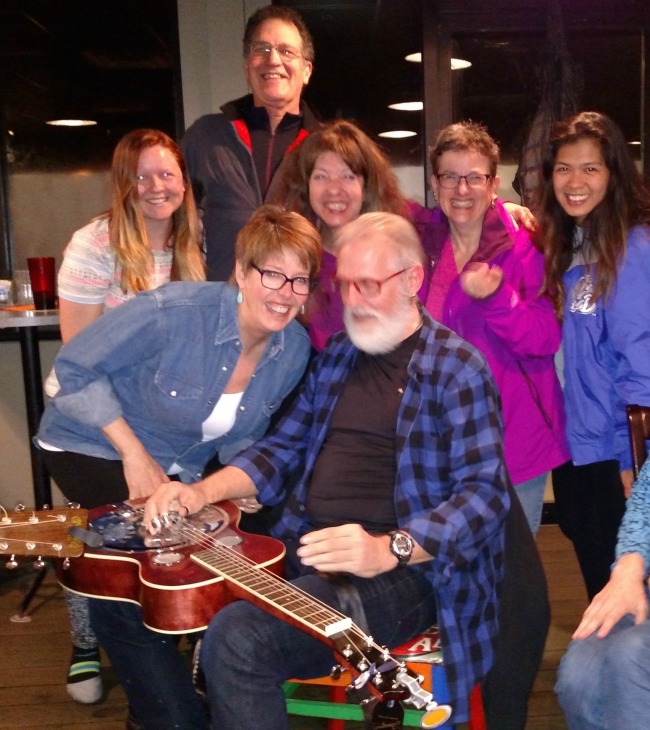 Gary Koenig on Dobro, with fans at Oskar Blues
---
Amber not only belts out the bluegrass songs with the musicians, but insists that Gary teach her how to play the Dobro.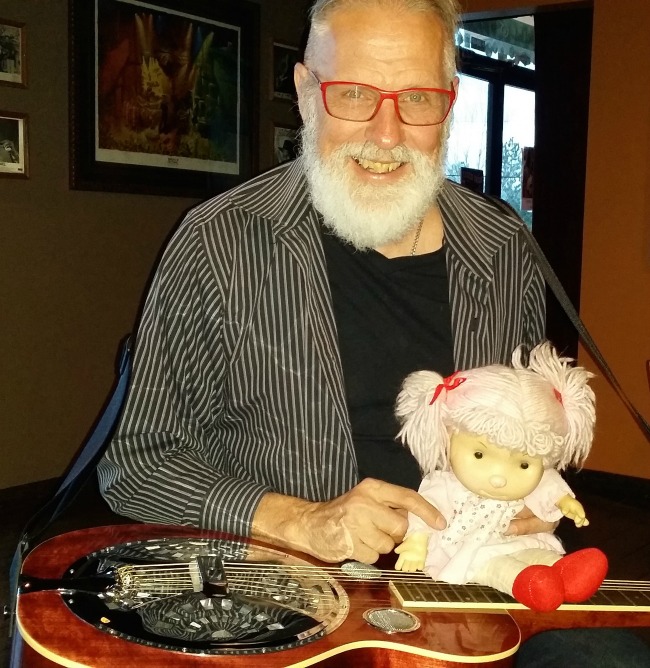 Gary Koenig teaches Amber to play the Dobro
---
After a rowdy night of bluegrass music and adult beverages, Porter and I stay overnight at the cozy Aspen Leaf Motel, right out of the Fifties, complete with turquoise refrigerator, dinette set, and picture wall calendar. We pedal home the following morning.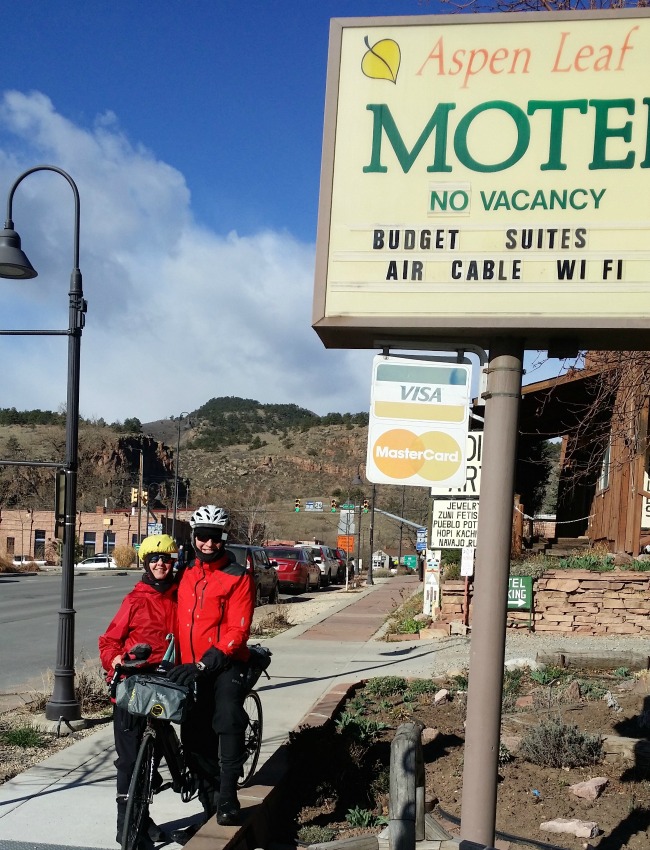 Gail and Porter ready to ride Hot Rod home from Aspen Leaf Motel