You may know from CDT post #22 that Og was given his trail-name by Beacon, Problem Bear and Maverick as they approached the CDT's Canadian border last summer. Porter became known as "the other guy" by thru-hikers who knew the other three from previous hikes. They shortened it to OG, and it morphed into Og to signify my heroic cave man!  On our thru-hike of the Pacific Crest Trail, our trail-name was "Porter-and-Gail" because we were always together. But now that Og is Og, what should be my trail-name?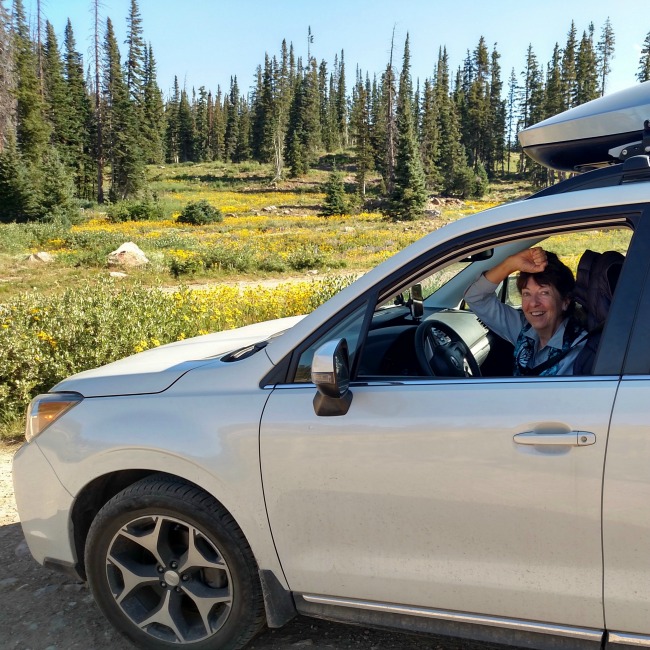 ---
"I'm intrepid," I reassured Og as I drove him up ridiculously steep boulder-strewn dirt roads to various trailheads. "Intrepid!" he said. "That's got to be your trail-name." Works for me, especially since I'm emotionally intrepid as well, watching him hike into the wilderness without knowing whether I'll ever see him again.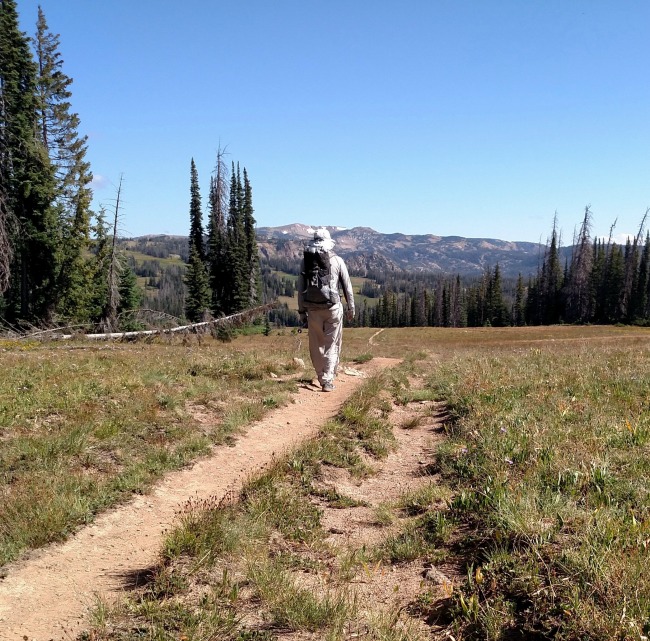 ---
Intrepid also for hiking solo on CDT trails, here high above the clouds at 12,000 feet.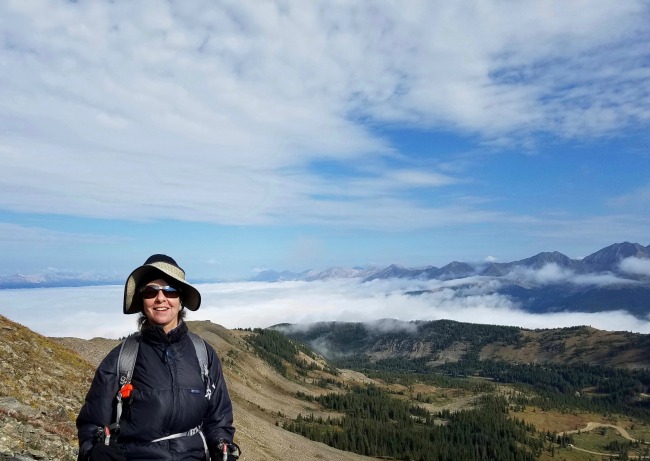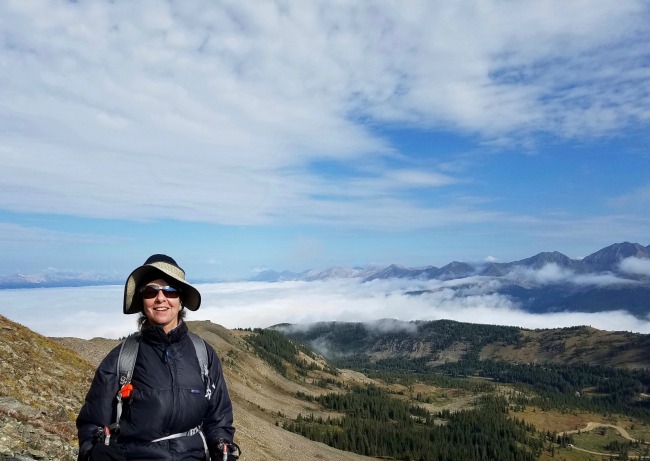 ---
Intrepid for driving into the wild blue yonder on deserted roads to find him at a trailhead many days later.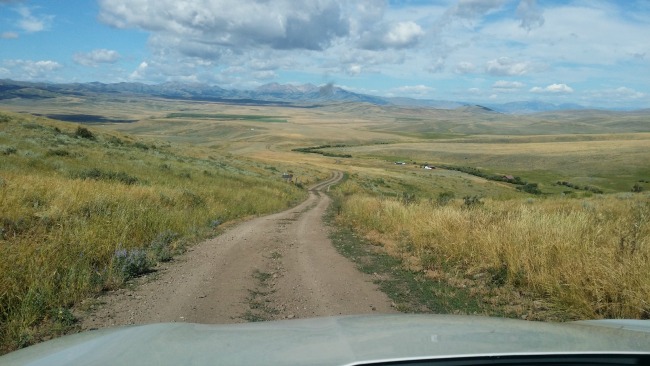 ---
And not giving up until I do!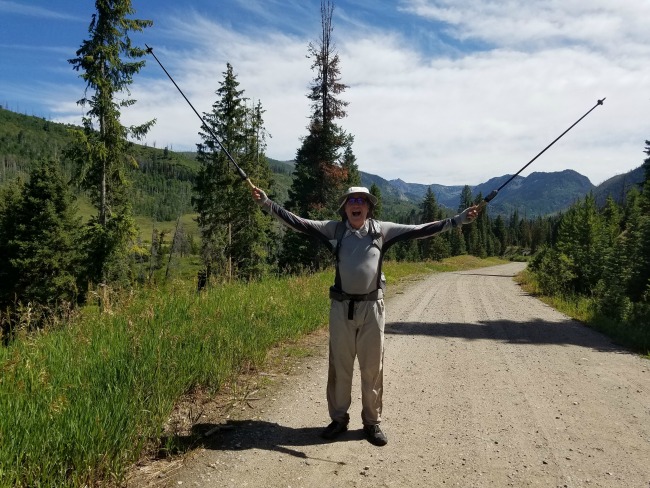 ---
"Everyone's got a trail-name but me!" Amber said. "Henceforth, mine shall be 'She Who Must Be Obeyed!'"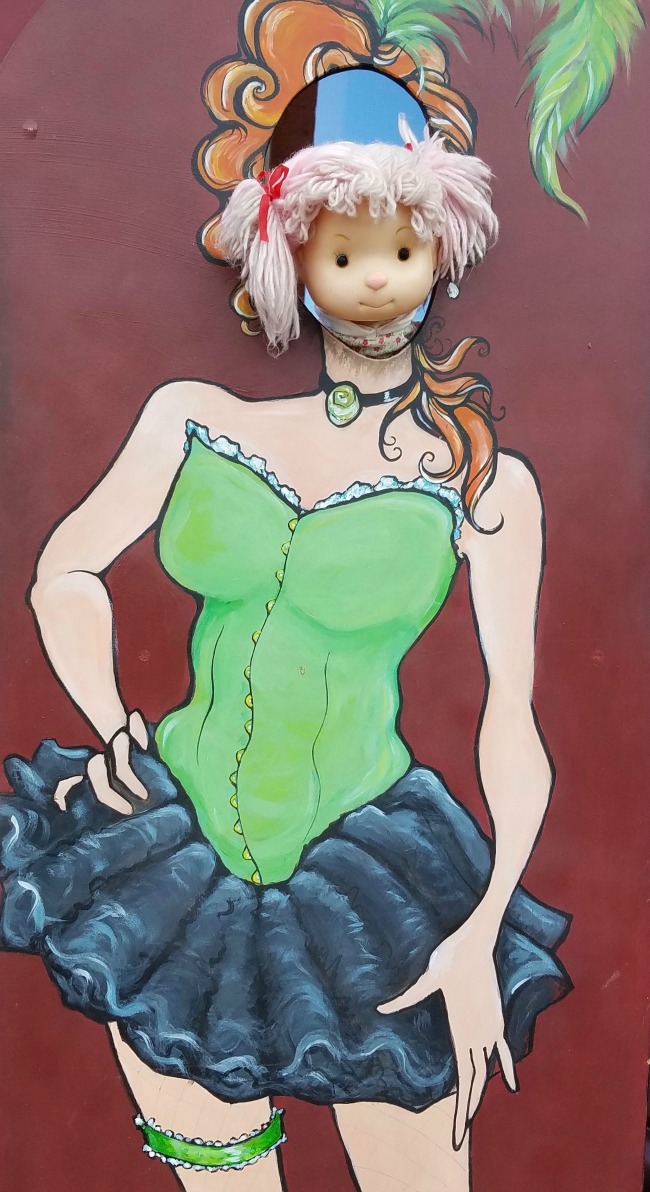 ---