With a mix of wonder, gratitude and relief, we made it 620 miles from the Mexico-New Mexico border nearly to Colorado before we ran into deep snow.  As we did hiking the Continental Divide Trail, we'll leap over Colorado for now and continue north on the Great Divide Mountain Bike Route in southern Wyoming.
Sections of Porter's route in northern New Mexico have been steep and rocky. Even the descents were too dangerous to pick up speed. Deep sand at the bottom turns the front bike tire sideways, as Porter learned the hard way on a couple of spills. But mostly he's managed to "keep the rubber side down," as bicyclists say!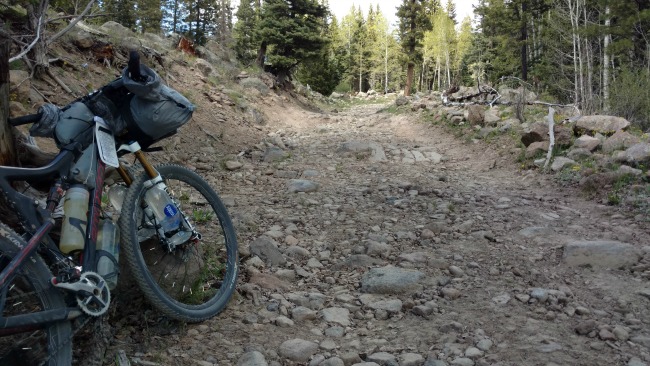 ---
Meanwhile, I hiked high above Ghost Ranch, Georgia O'Keeffe's landscape, one of my favorite trails in the country.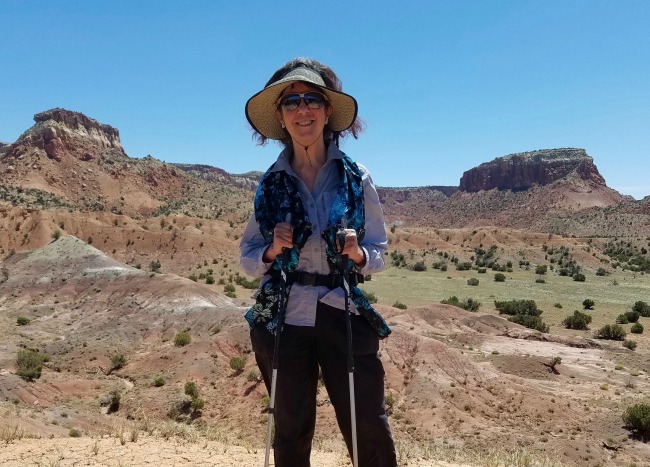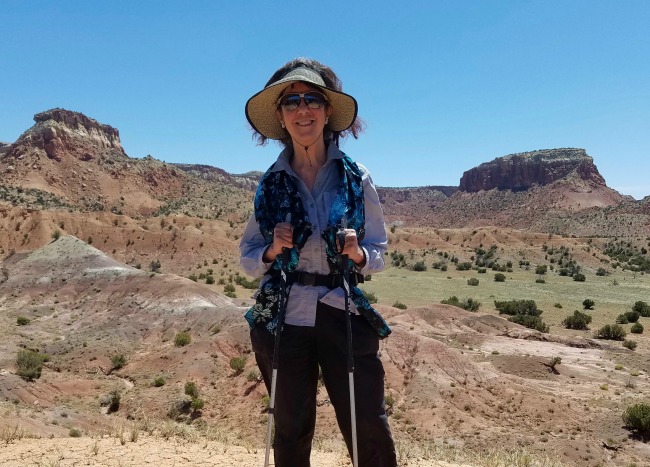 ---
From Abiquiu, we headed to Ojo Caliente Mineral Springs, where we soaked in the iron, soda, arsenic and lithia hot springs from subterranean volcanic aquifers that have been flowing for thousands of years. Amber and Porter declined to join me in the mud pool and opted for the private kiva pool instead.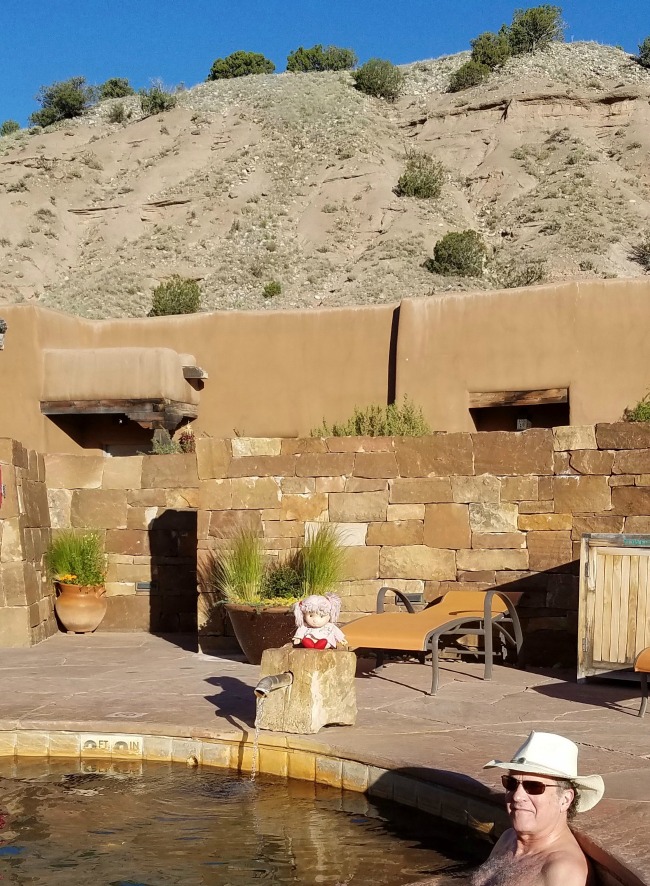 ---
Next up: Wyoming, Montana, and Canada!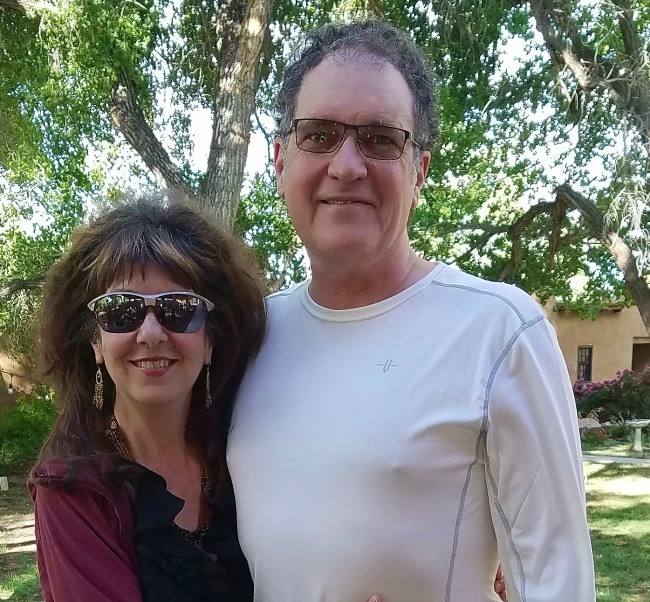 ---
Amber says, "Remember, keep your rubber side down!"