In June 2018, our son and his triathlete friend Constantine joined us on the Bicycle Tour of Colorado, a strenuous multi-day ascent and descent through the Rockies. Here are our son, Philip, Porter, and Constantine in Leadville at the start.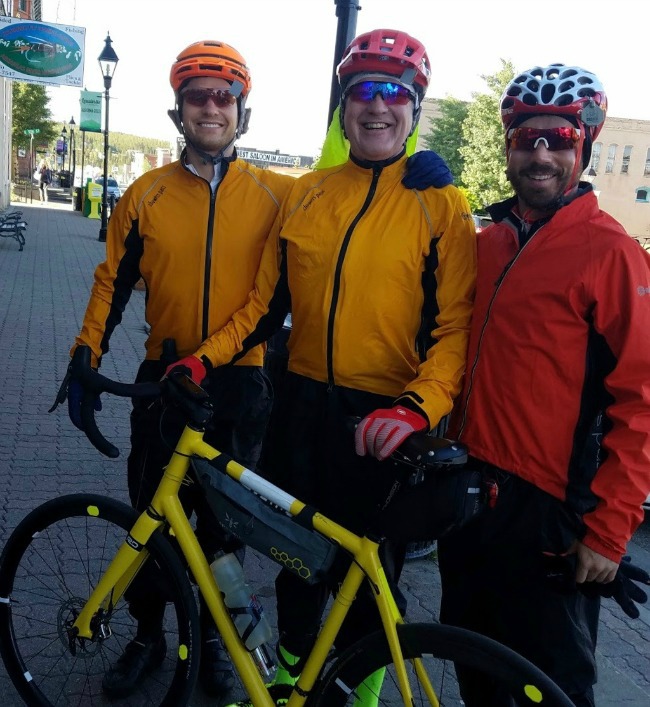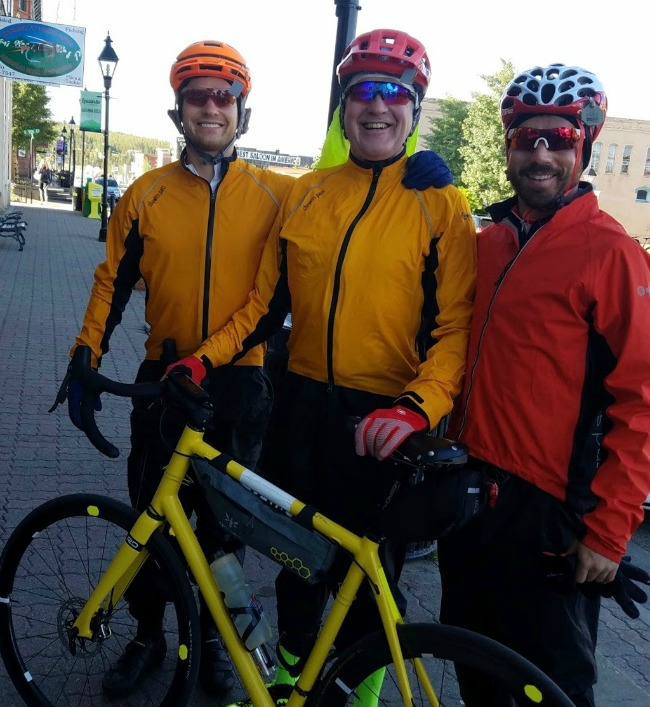 ---
From Leadville, the guys biked to Aspen and Carbondale, but on the way we were hit with a blowing snowstorm at the top of Independence Pass, 12,095 feet. Following the route in the car, I rescued Porter and two other cyclists and their bikes on the icy descent. The next day, they biked 9% grades over McClure Pass from Glenwood Springs to Delta.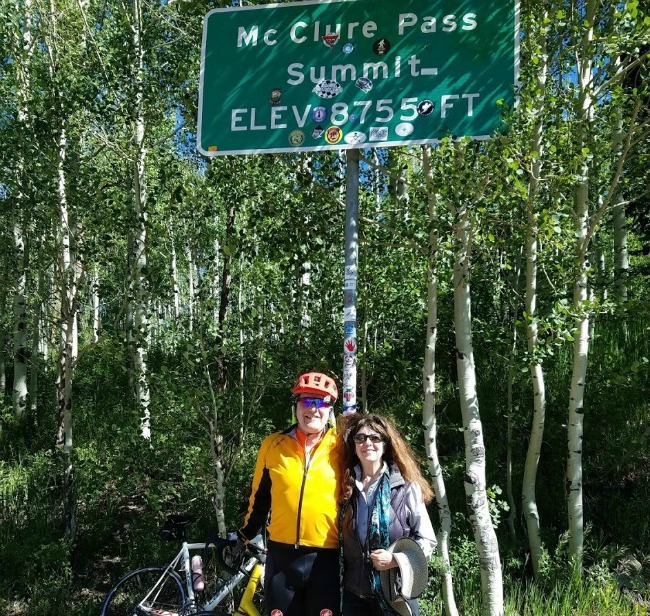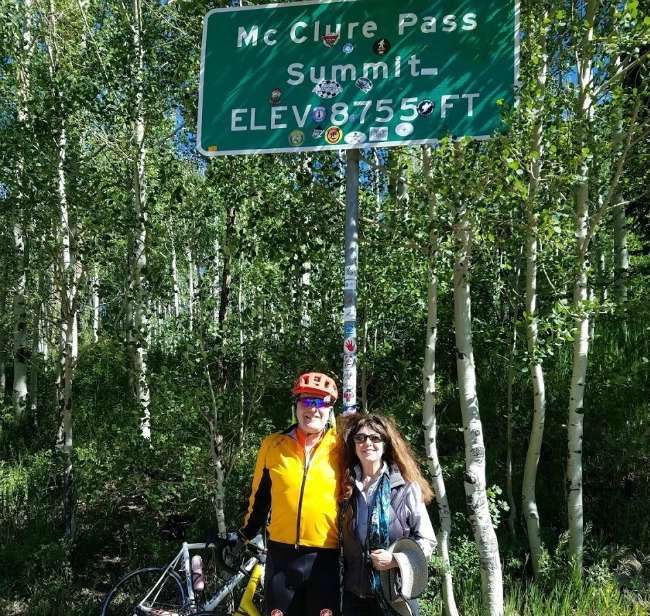 ---
The toughest day, though, was the long ascent up the 11,332-foot Grand Mesa. I reached the top in the car only to find Porter and other BCT cyclists severely dehydrated, so refilled many of their water bottles from the gallon jugs I'd brought along.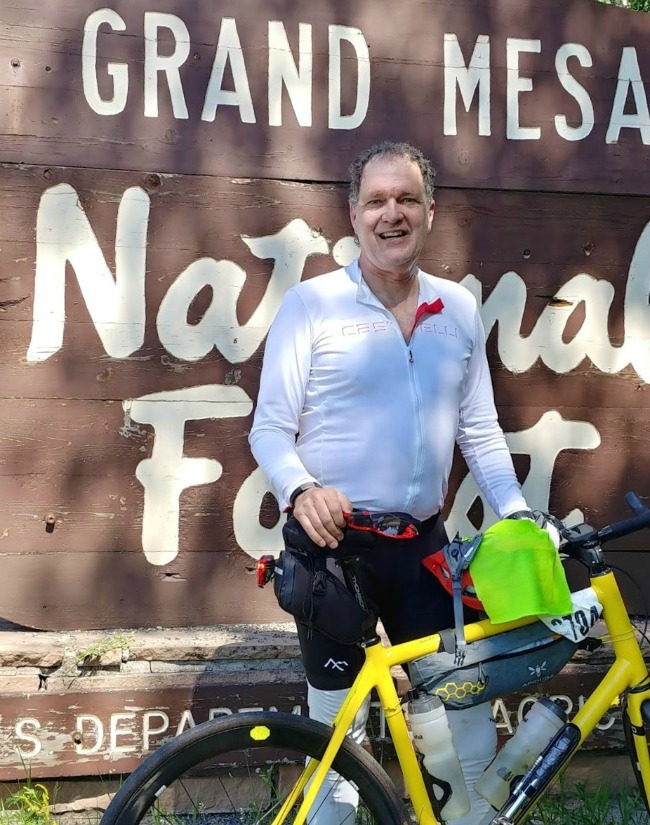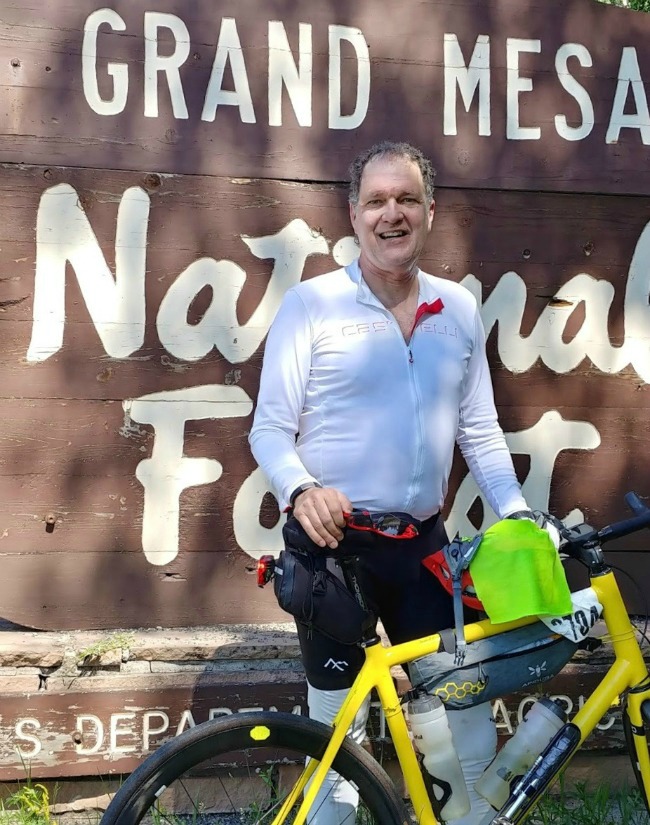 ---
We celebrated survival over dinner at El Tapatio, where I had a jumbo margarita to settle my trail-angel nerves.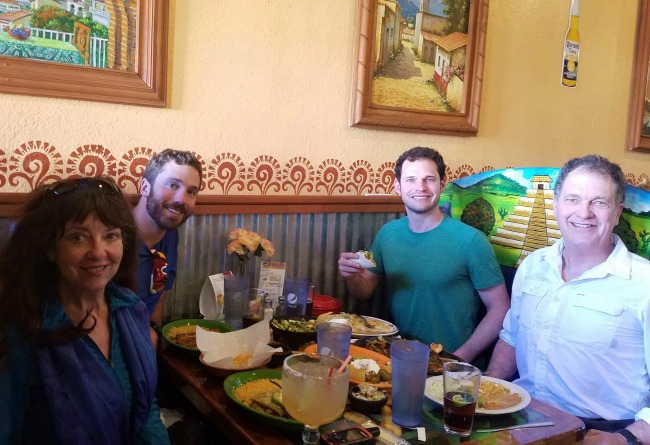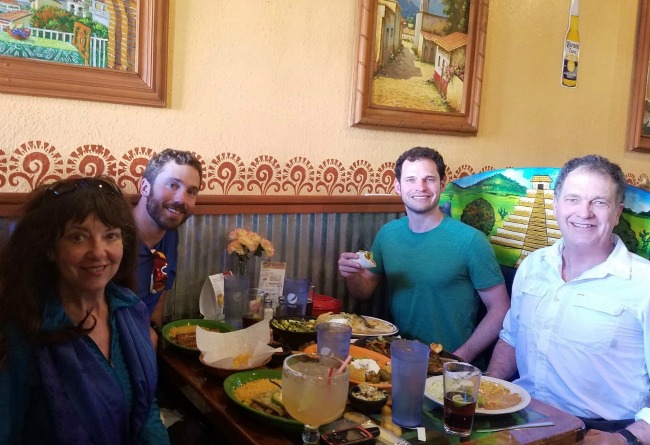 ---
Amber had a pink-hair-raising ride home, but all's well that ends well.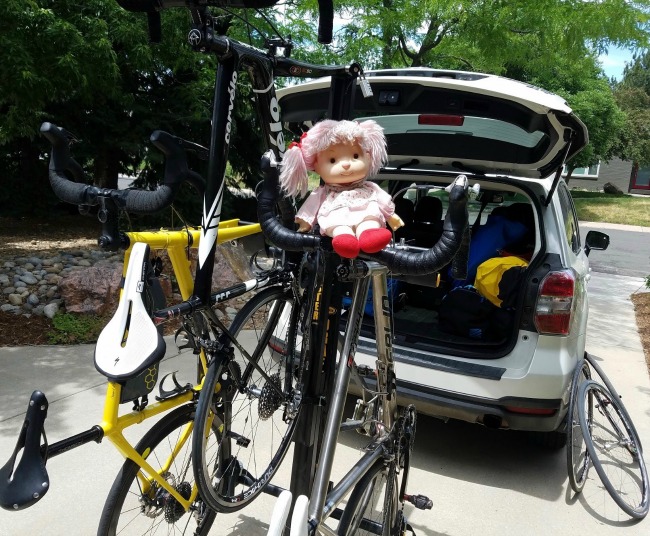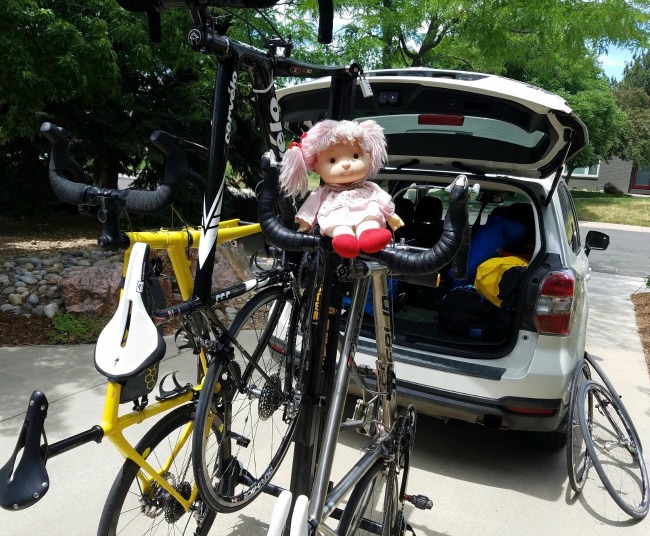 Hope you're enjoying summer with your own jumbo margs!
---