Porter got so sick in the Grand Teton National Forest that I drove him ten hours from northern Wyoming to a Colorado Kaiser Urgent Care clinic open late. Abdominal x-rays didn't show anything definitive, so I drove him the rest of the way home to see what would happen next.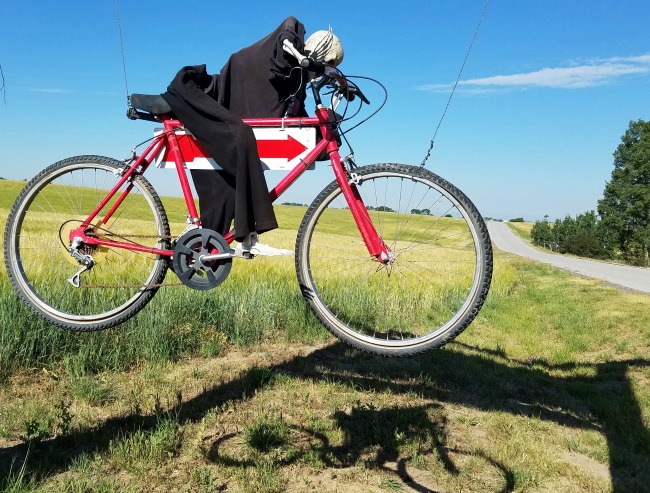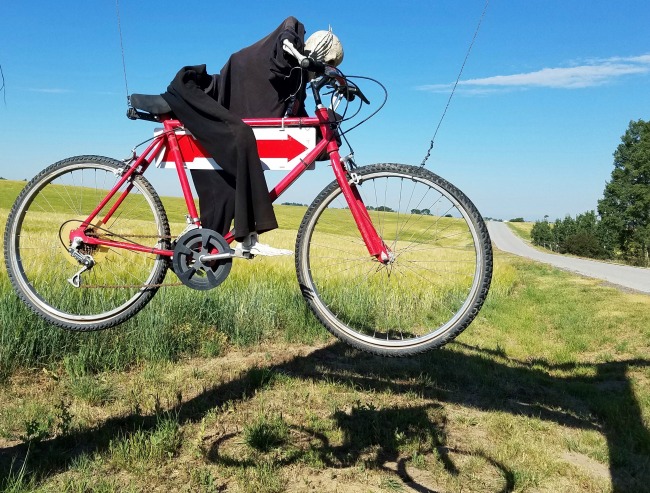 ---
We took heart from the comments so many of you made on our previous post, about why we're doing this, and a few days later were able to drive back out. We'd completed the rest of Wyoming from the Great Basin north earlier this summer, so have just the 701 miles in Colorado to go. The weather in the mountains is already turning colder. Driving over Rabbit Ears Pass in a scary ice storm, we figured we'd better go on and finish the Great Divide Mountain Bike Route a.s.a.p.  Porter biked and I hiked over aptly named Inspiration Point in a cold rain.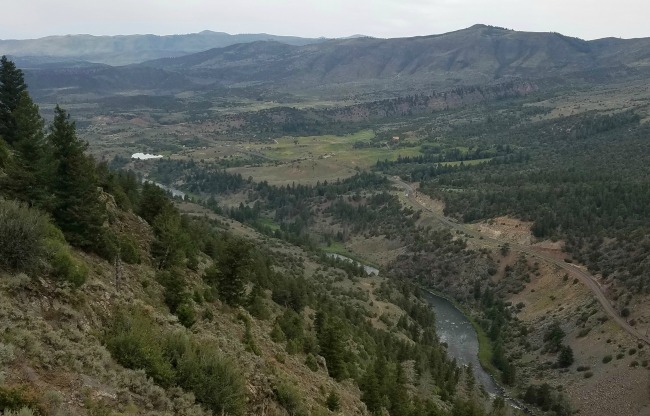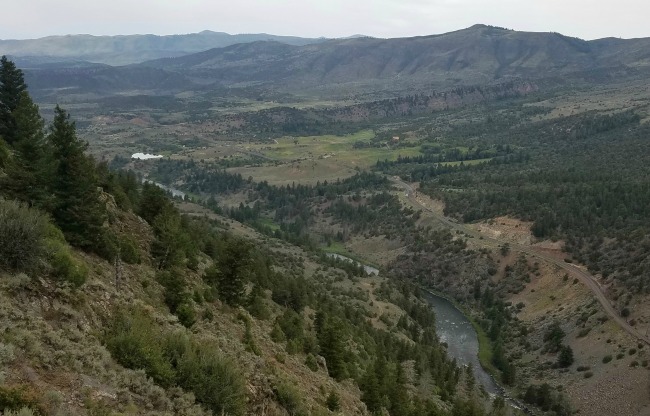 ---
It was cold but sunny when we met up at Boreas Pass at 11,482 feet.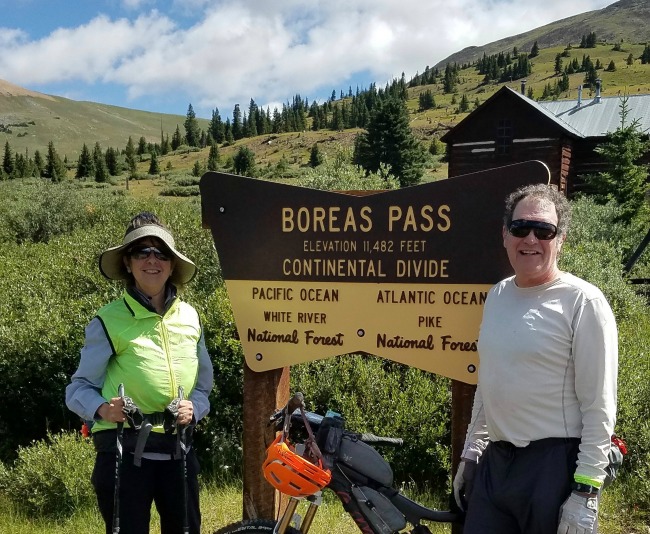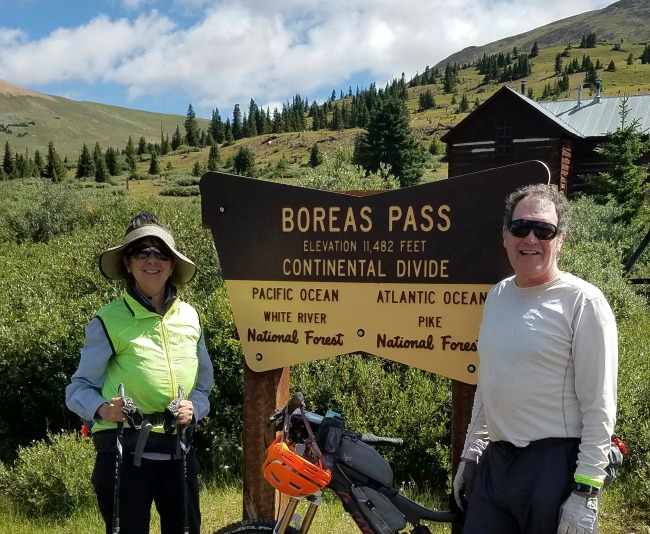 ---
We're learning to say Yes to everything–to the flow of Nature in our being. Yes to getting sick and yes to getting well, grateful for the body's way of knowing how to heal. Yes to the changing landscapes of the wilderness and the heart. Yes to storm clouds building in the blue, blue sky.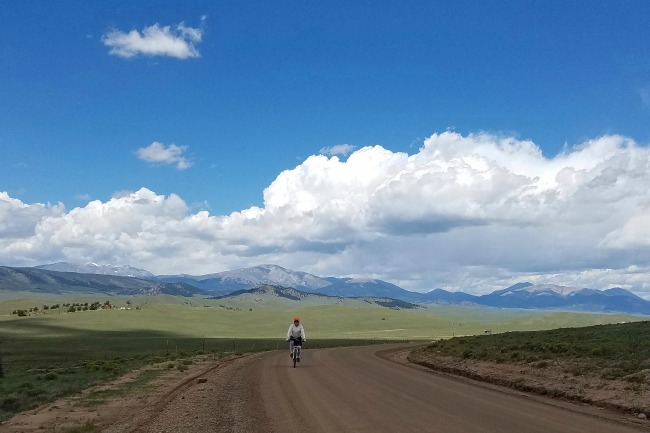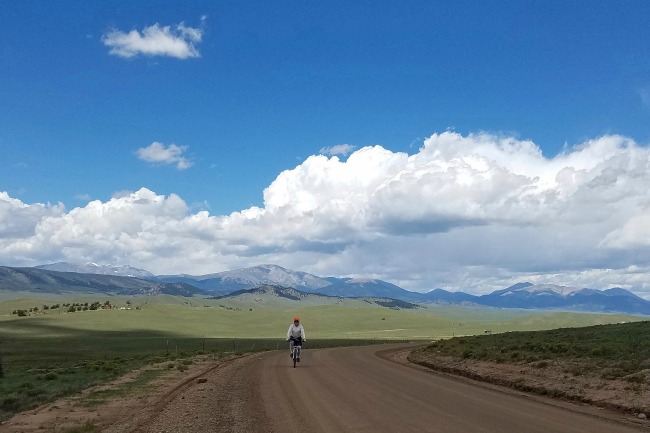 ---
Yes even to the vicissitudes of bike mechanics. "Move that thingamajig to the left of the doohickey and whack it with the whatchamacallit," Amber advises Porter. Yes, yes, yes.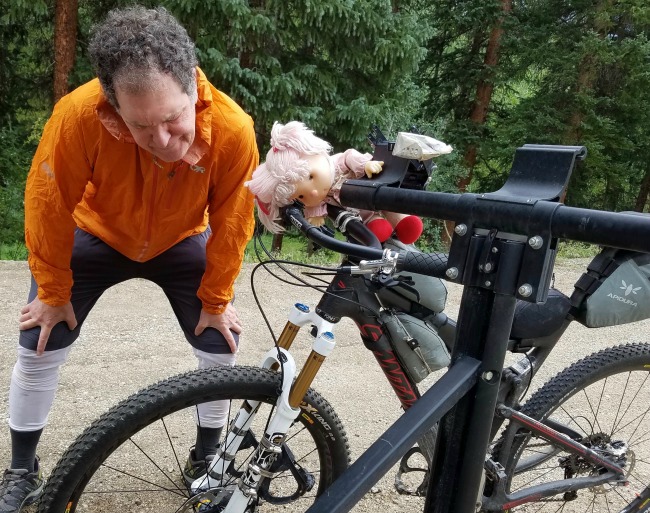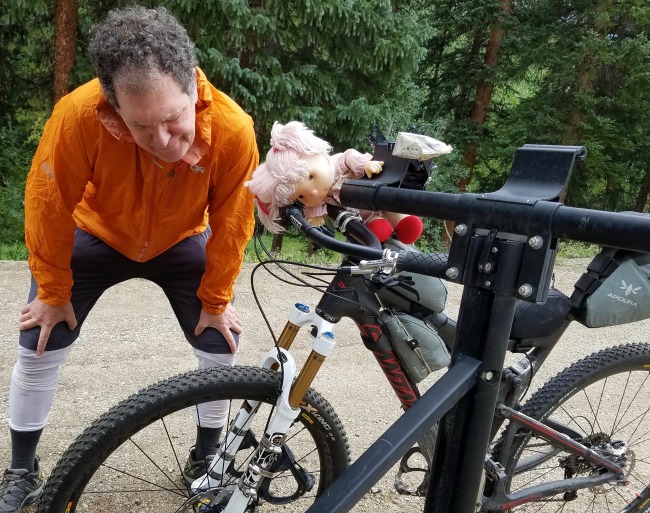 ---