Dion Pagonis, who with Andrea Rego and Buddy Backpacker hiked to Wolf Creek Pass with Og, commented on my previous blog post: "From my point of view, we were holding onto our dear lives through the most physically demanding rigorous escape off alpine hell. Thank goodness you know how to spin a story! Now all we did was just walk across a lot of snow."  LOL! So now I know that Og (aka Porter) downplays danger so as not to terrify me! Anyway, here's Og continuing north from Spring Creek Pass.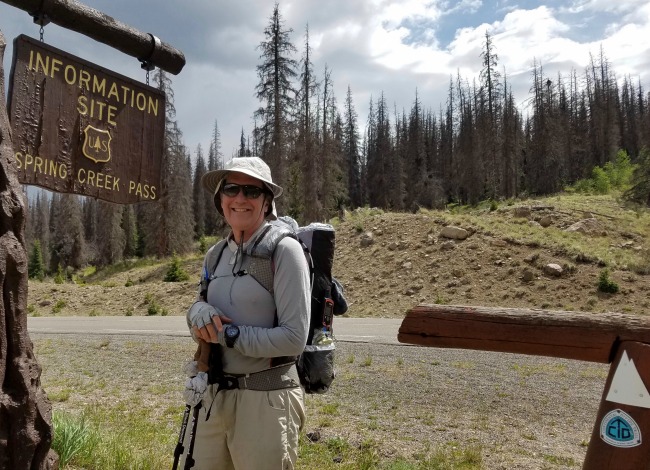 ---
The trail is gorgeous, though, even in rain.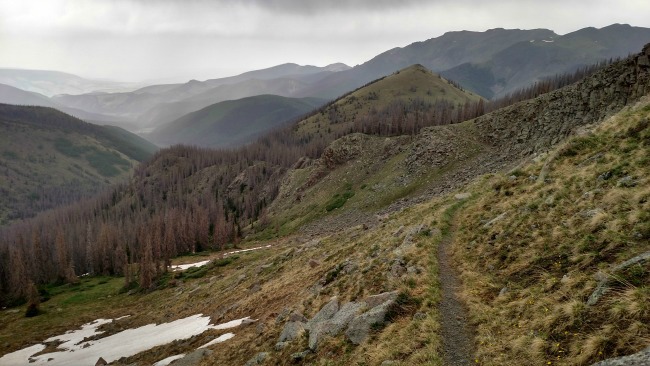 ---
I hike in with Og at each trailhead then hike out solo to drive to the next trail town. At the next trailhead several days later I hike in to meet him, then we drive to town for his resupply.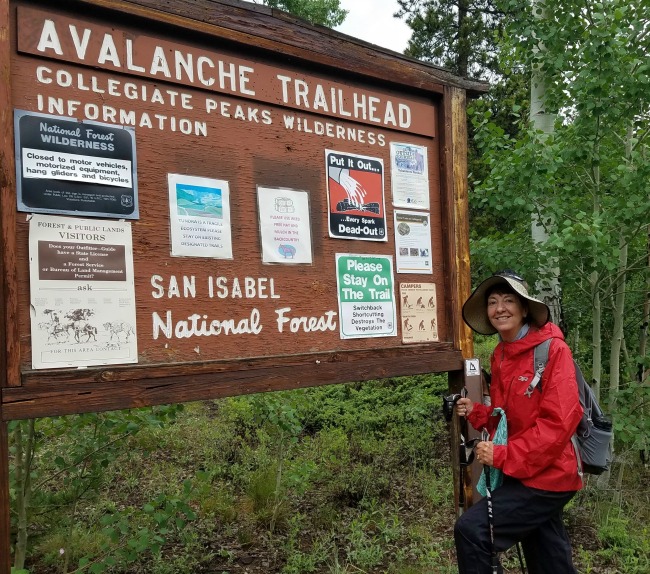 ---
Og starts hiking most mornings by 6 a.m.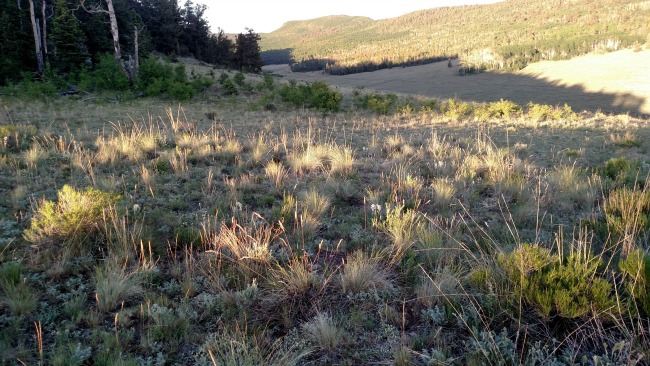 ---
Amber was dismayed to see that Og burnt a hole in his next day's map while cooking dinner on his alcohol stove.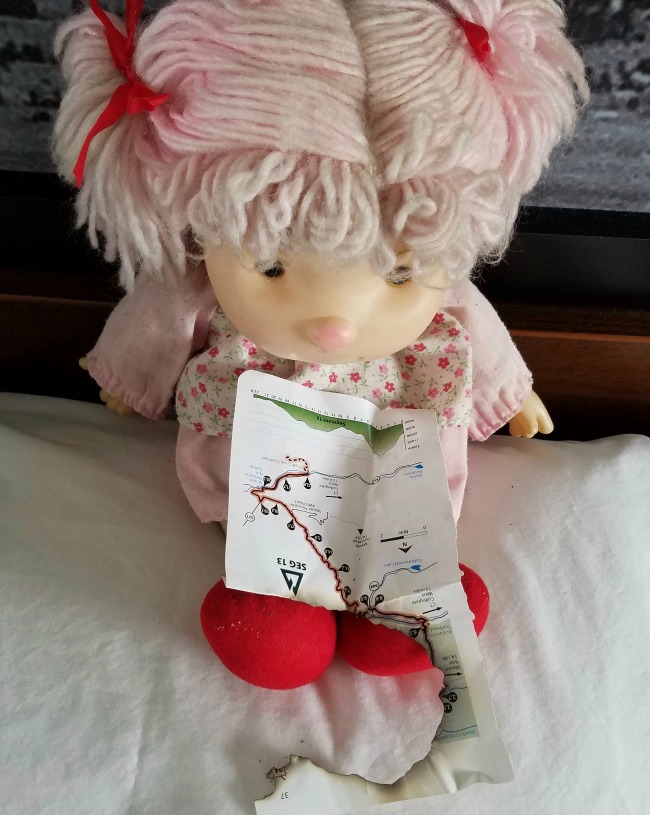 ---
Og's 8 oz. tarp protected him from high winds on an exposed ridge in the south San Juan Mountains.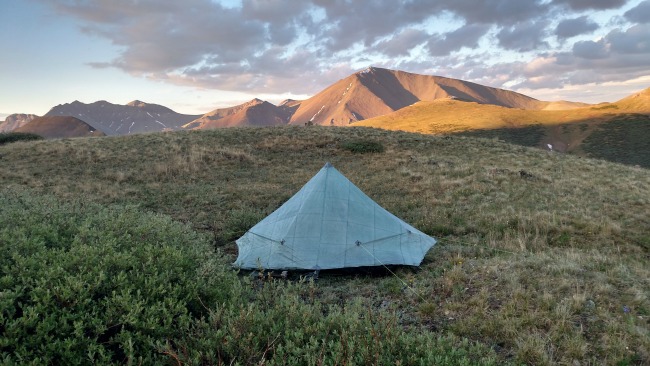 ---
Hope you all had a happy Fourth of July!