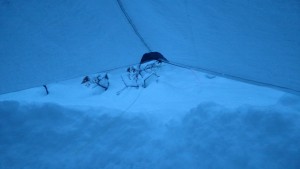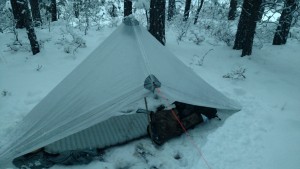 Porter got caught in a blizzard after climbing to 10,000 feet near Mount Taylor, NM. Here's the view from inside his 7-oz. tarp, where he woke to a foot of snow, then dug himself out. Even his sleeping bag got soaked!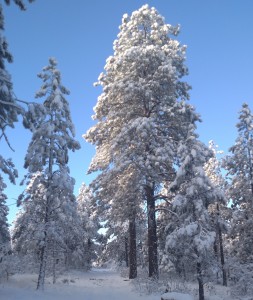 The trail was hidden under snow, but he did all the right backcountry survival things.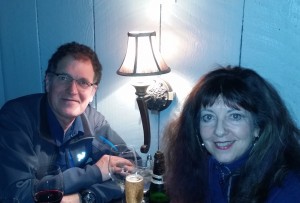 Here we are celebrating at Antiquity in Albuquerque.
Meanwhile, Amber fell in love with Albert, the White Peacock at Los Poblanos Inn and Organic Farm. He told her that he brings Eternal Happiness, which she could totally relate to.