I thought what you're probably thinking when I read this headline in a local Wyoming newspaper! But it refers, thankfully, to retraining oil and gas workers to work in wind energy. We're endlessly fascinated by what's going on in the places we're visiting on the Great Divide Mountain Bike Route, from watching the National Finals Rodeo with a crowd in a Thai cafe to learning that it's okay to pickle your cucumbers now.  The wind nearly lifted Porter and his mountain bike out of Wyoming's Great Basin, though.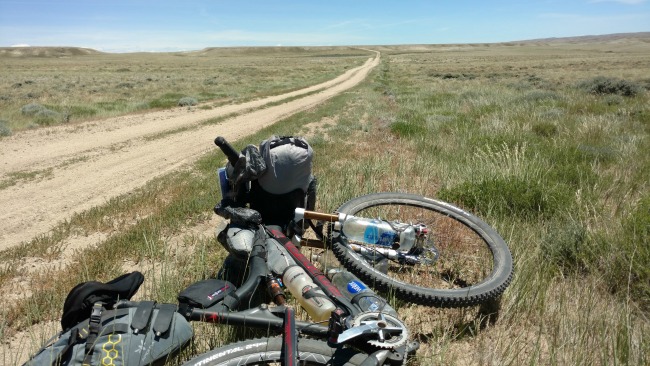 ---
With no trees in the Great Basin, Porter had to hang his water filter from his tarp pole.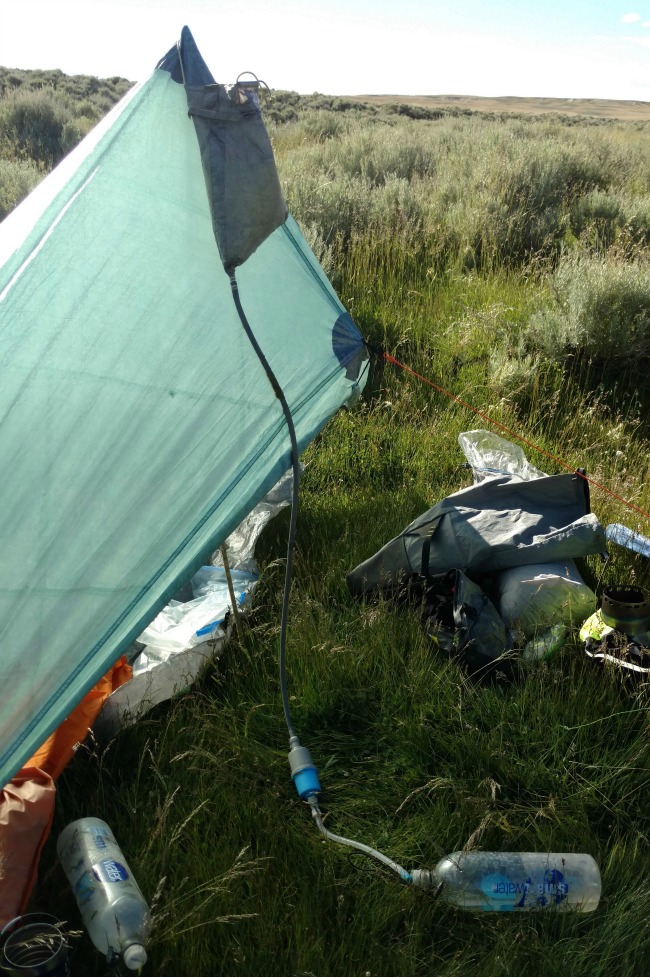 ---
I love it out here, and am blooming like a flower in the desert.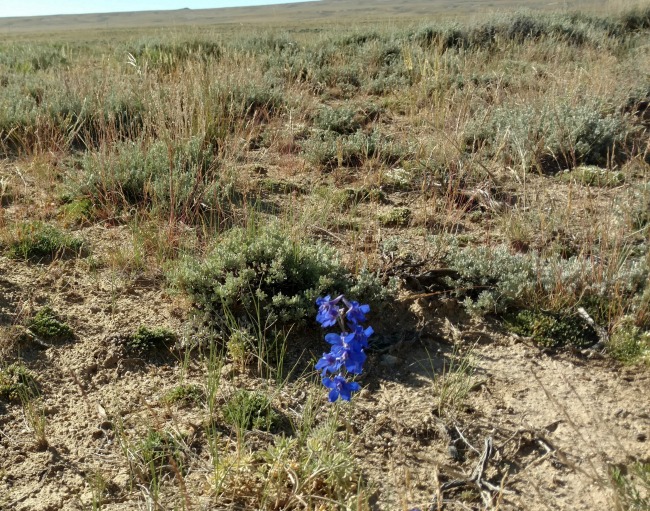 ---
As for Amber, she's tickled pink to be accepted into the Western College of Auctioneering!