"No such thing as bad weather, only bad clothes," my husband, Porter, says.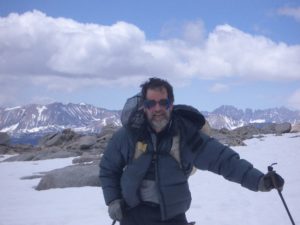 Since we hiked the Pacific Crest Trail, we're often asked how to hike in snow and cold. You probably know about layering (silk or soft wool next to the skin to wick away moisture, a middle layer like fleece,  a waterproof down-filled or synthetic jacket with a hood, and warm, waterproof pants). With a few additions, you can hike comfortably even in below-zero temperatures.
A balaclava (not to be confused with the pastry, baklava!) and goggles keep you from freezing your face off. Porter likes gloves but I like mittens so my fingers warm up one another. Gaiters over my pants keep deep snow out of my boots. Trekking poles (or Nordic walking poles) are great for balance on slippery patches, and add to warmth with an upper-body workout.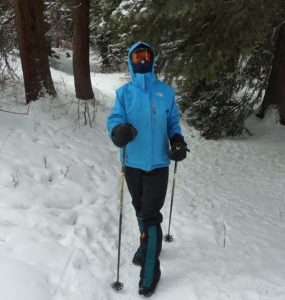 Hand warmers inside my mitts and toe warmers inside my boots complete my  ensemble. I love that they call these Little Hotties!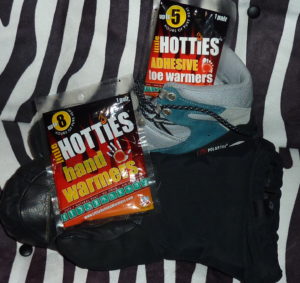 For serious traction on snow, ice, and slush, we prefer Kahtoola MICROspikes. They're easy to slip on and off, lightweight, and their teeth-and-chain bottoms don't pick up mud.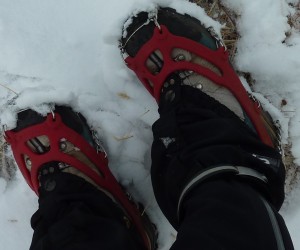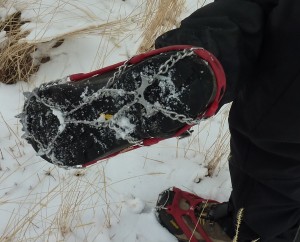 Above is the How. Here's the Why: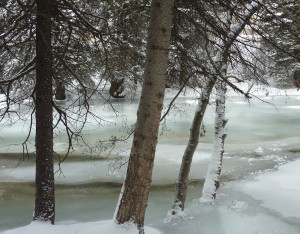 Got winter hiking tips to share?