We're opening to our vulnerability out here, physically from the vicissitudes of body, weather, and gear, and emotionally from the astounding spaciousness of blue sky and sagebrush terrain.
Porter awoke in the New Mexico desert one morning to snow falling. He had camped a mile down a red clay trail to find a bush out of the wind, and used the rib and shoulder bones of a cow skeleton (pictured below to the right of his tarp) to shovel a dirt windbreak. The snow turned the red clay to deep mud, so he had to push his snow-covered bike a mile out to the road.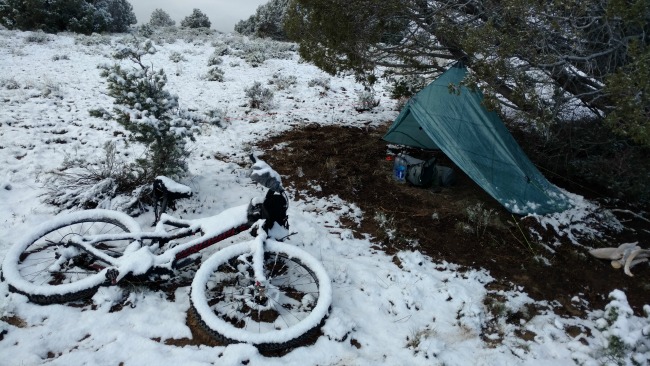 ---
He made it to Grants and then Cuba, and I brought him back to the Tamaya Resort, historically part of the Santa Ana Pueblo.  It's indeed sacred land. We had a view of the Sandia Mountains, named for their reddish watermelon color at sunset.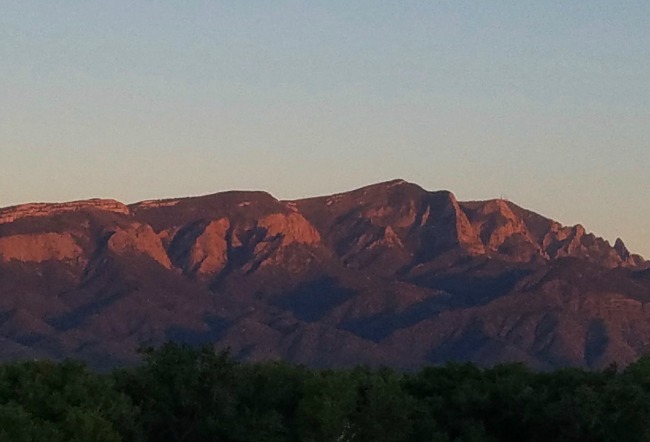 ---
Tamaya is a Native American word meaning "in the center." Each morning I hiked to this volcanic plug, which to me looks like a giant ancient being emerging from the center of the mountain.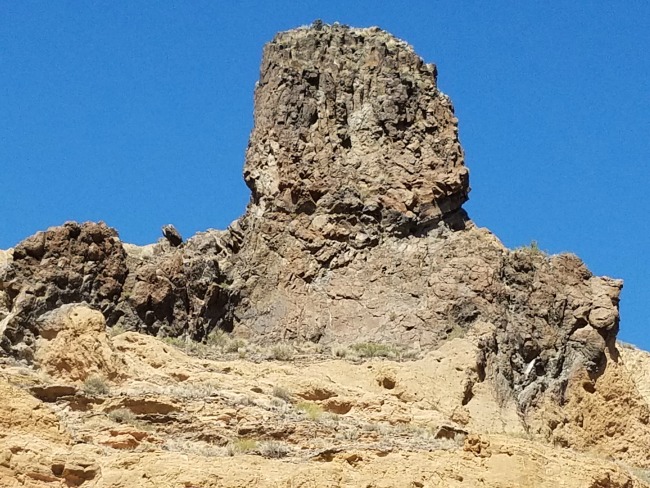 ---
We celebrated over dinner on Tamaya's windy terrace.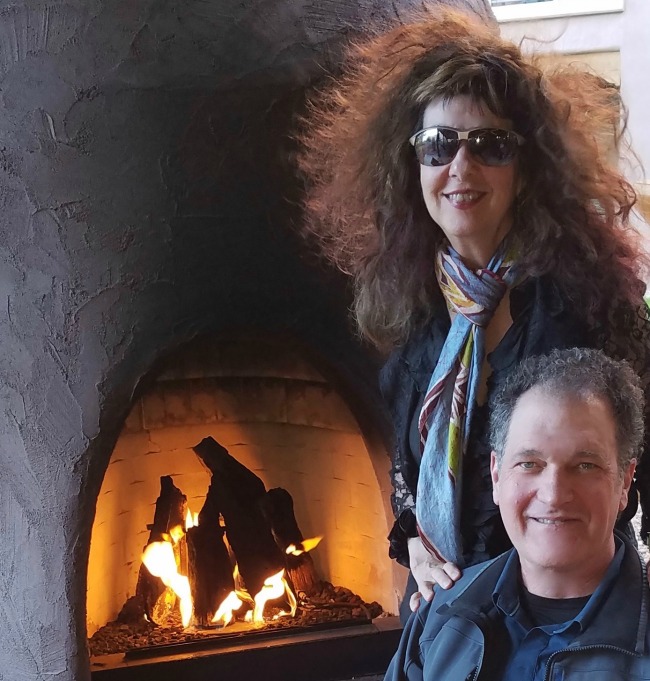 ---
Amber sat on our balcony and contemplated what Saint Vincent of Saragossa, the patron saint of wine, might think of her favorite Zinfandel, 7 Deadly Zins.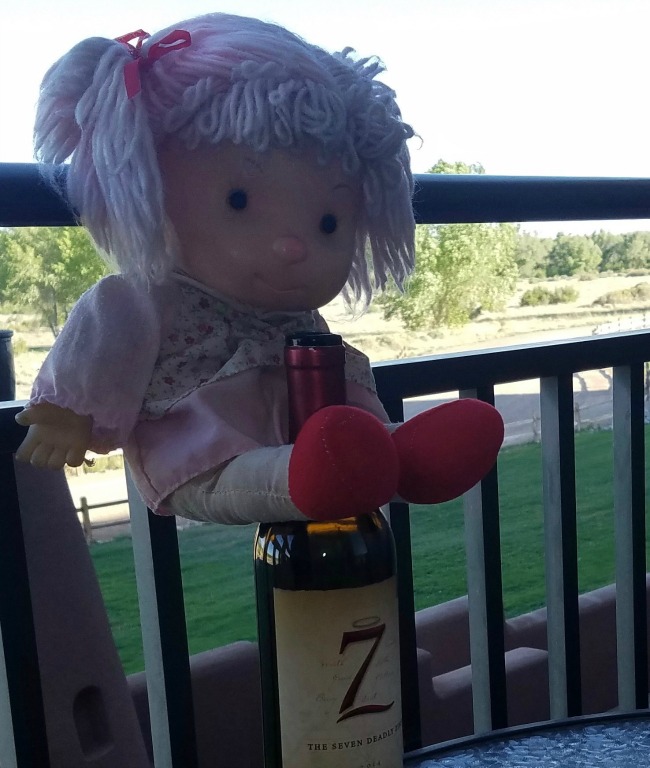 She's a party wherever she goes, and we wish the same for you this Memorial Day weekend!