Porter is now climbing a succession of passes that straddle the Continental Divide between Idaho and Montana–Bannock, Lemhi, Big Hole, Chief Joseph and many others. It's rough going, lots of challenges with navigation and thunderstorms .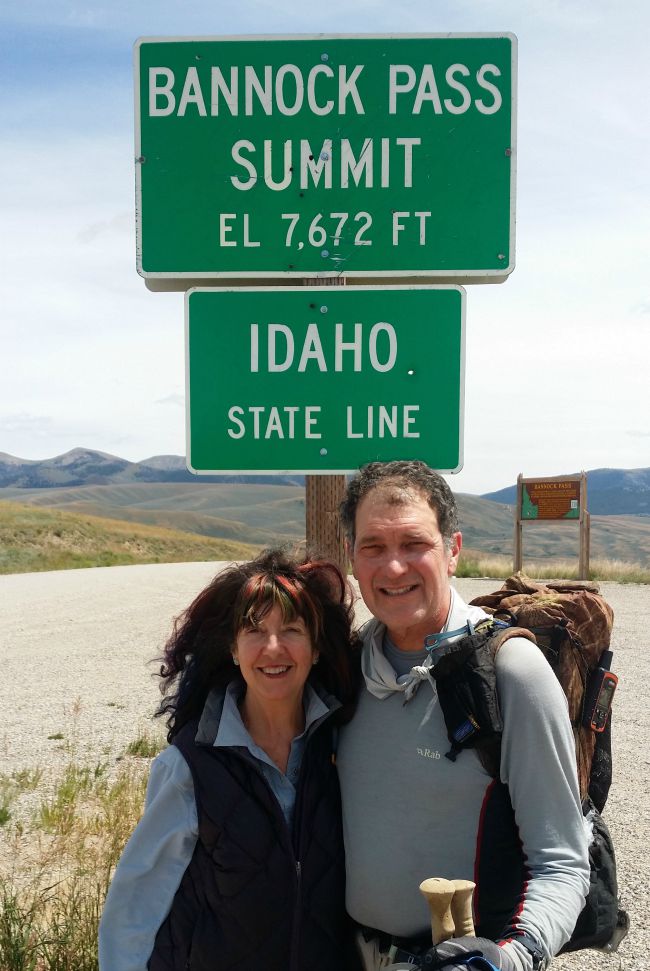 I drive up steep mountain roads to meet him for resupply.
---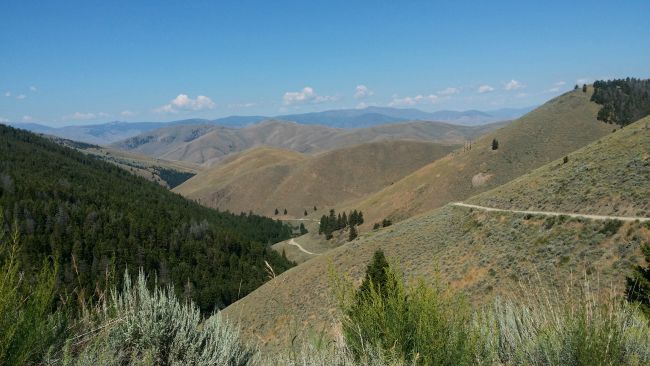 This is a typical drive for me. I dropped off Porter at the top of Lemhi Pass, then drove a long way down on the dirt road that follows the Lewis and Clark Trail.
---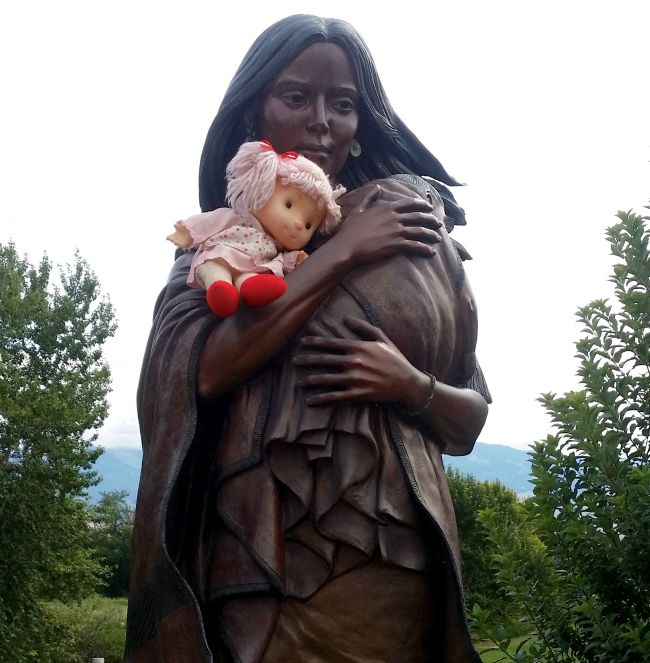 Sacajawea, who accompanied the Lewis and Clark Expedition as guide and interpreter, and her baby, Jean Baptiste, had a photo-op with Amber.
---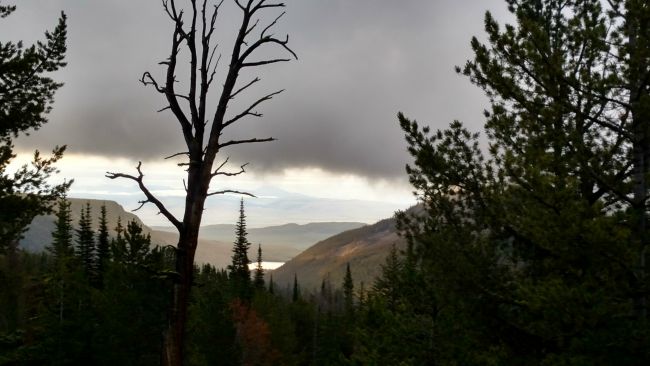 Over the course of his twenty-plus miles a day, Porter hikes above and below clouds and through wildflowers.