The blooming high desert of Utah calls to us in the spring. Porter took off on a guided mountain-biking week out of Moab for a tour of The Maze, the least accessible district of Canyonlands.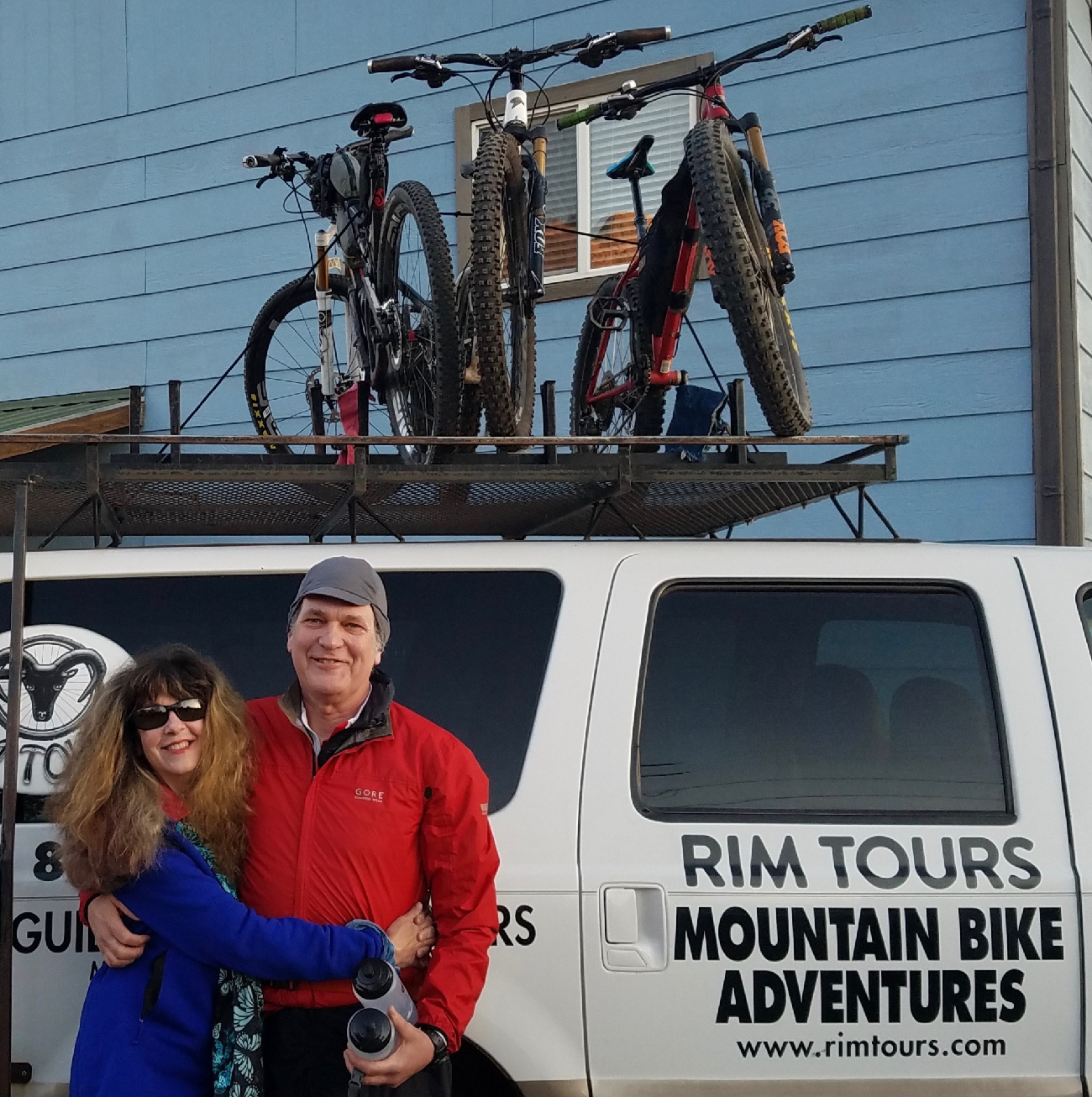 ---
I spent the week by myself on a silent meditation retreat in a cabin on the Colorado River, with a glorious view of the red cliffs.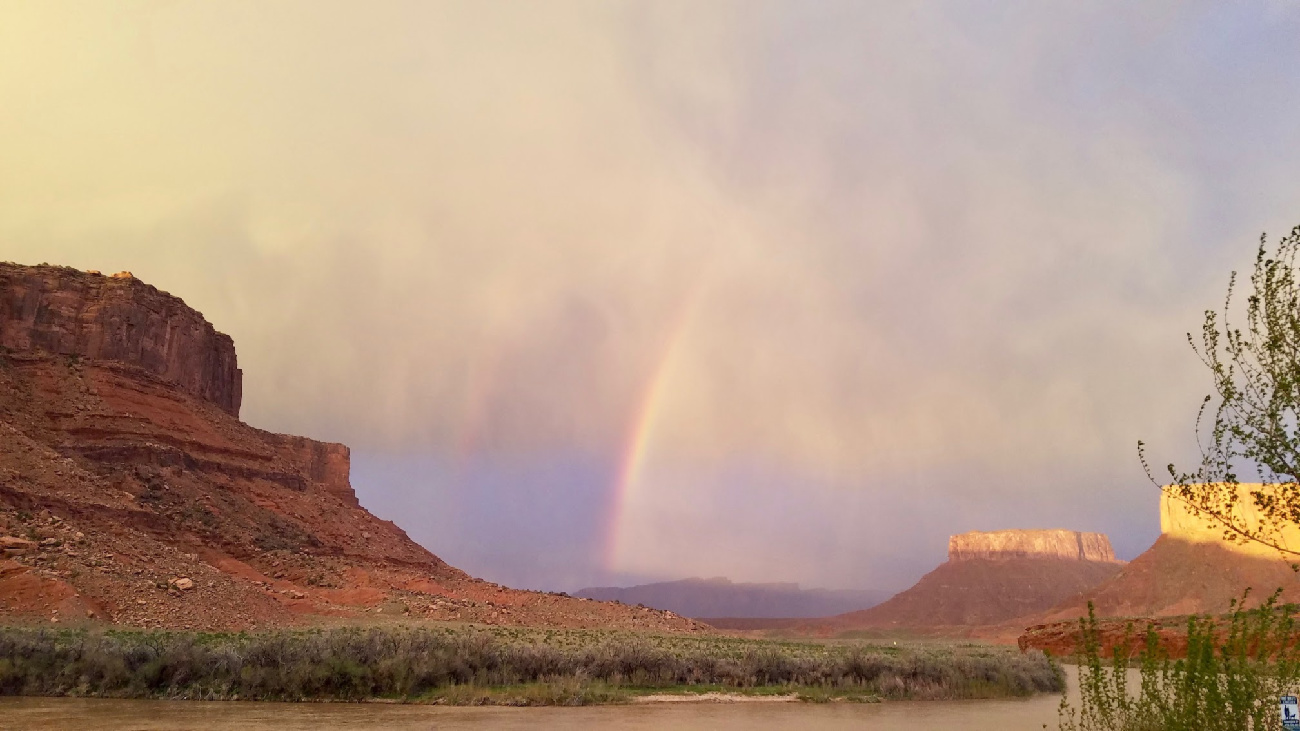 ---
The mountain-biking over challenging terrain, up to 35 miles a day, was so technical that Porter and the other five guys took a "rest" day to hike down a canyon to see petroglyphs and climb out again.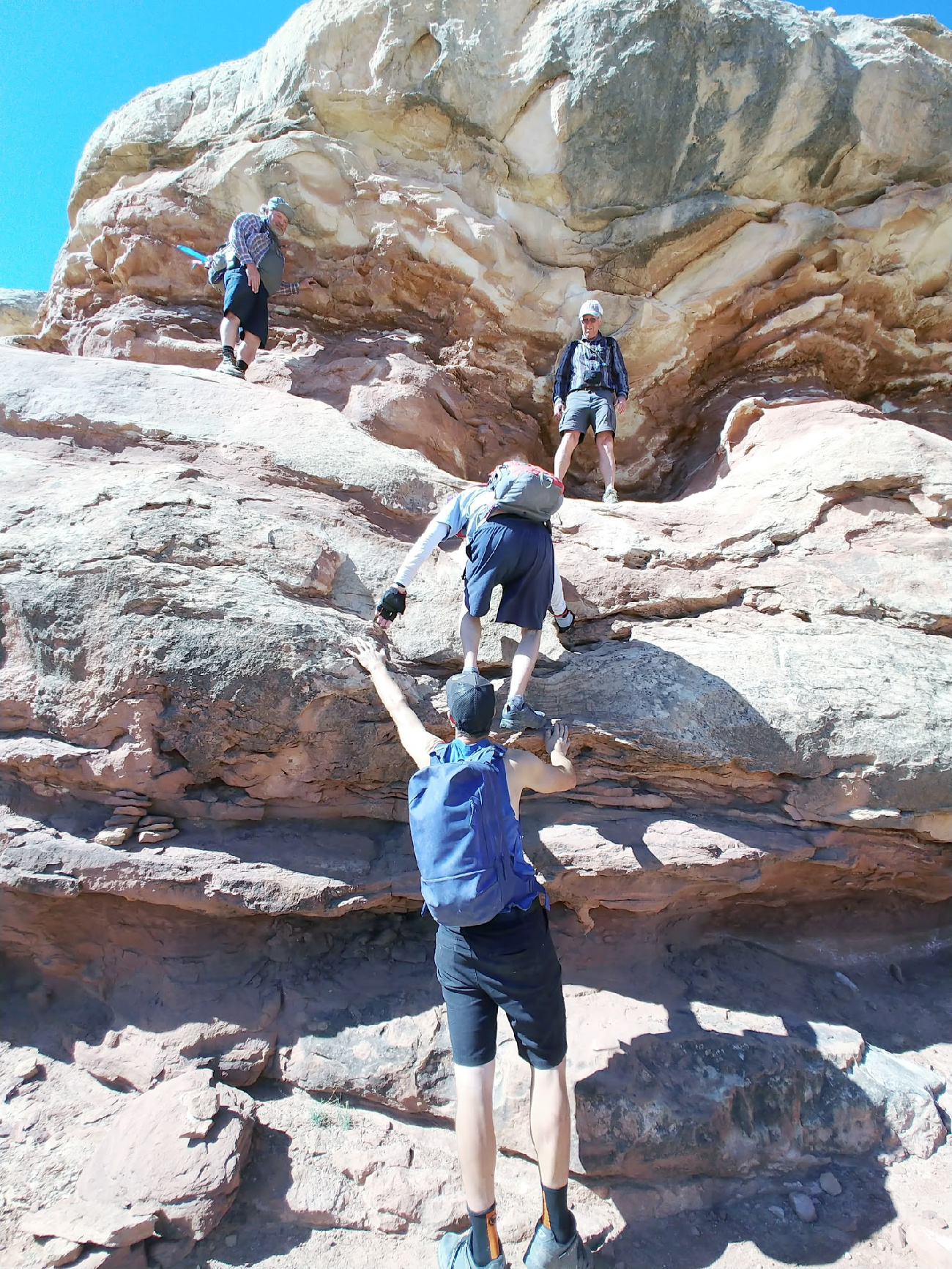 ---
Each day I  hiked high up into the hot sandy hills, where I meditated under the shade of Utah junipers.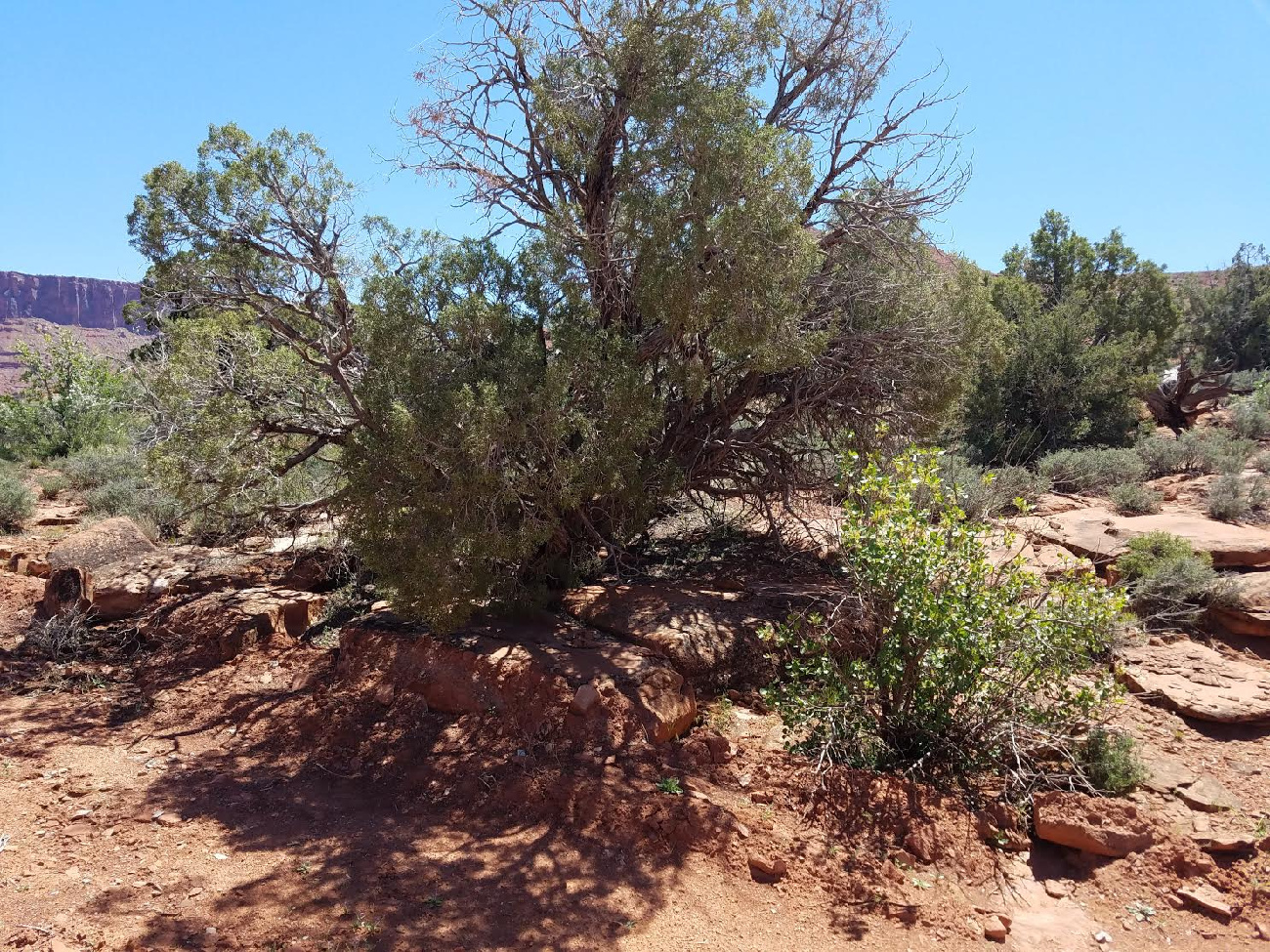 ---
No one else was up there. Or so I thought, until I happened on Amber in her prayer shawl, meditating with the utter stillness of the red stone.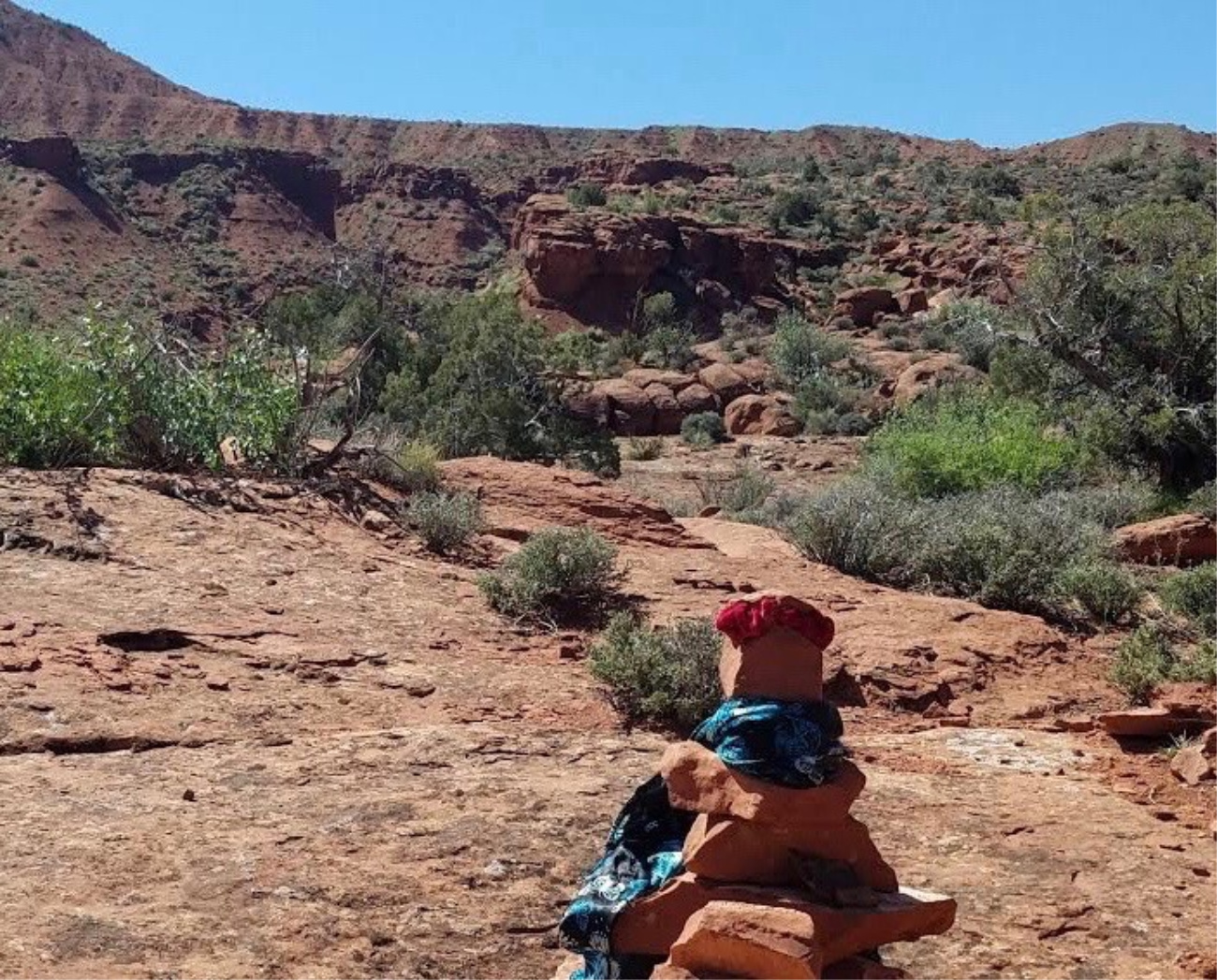 ---
May each of you bloom in your own way, wherever you are.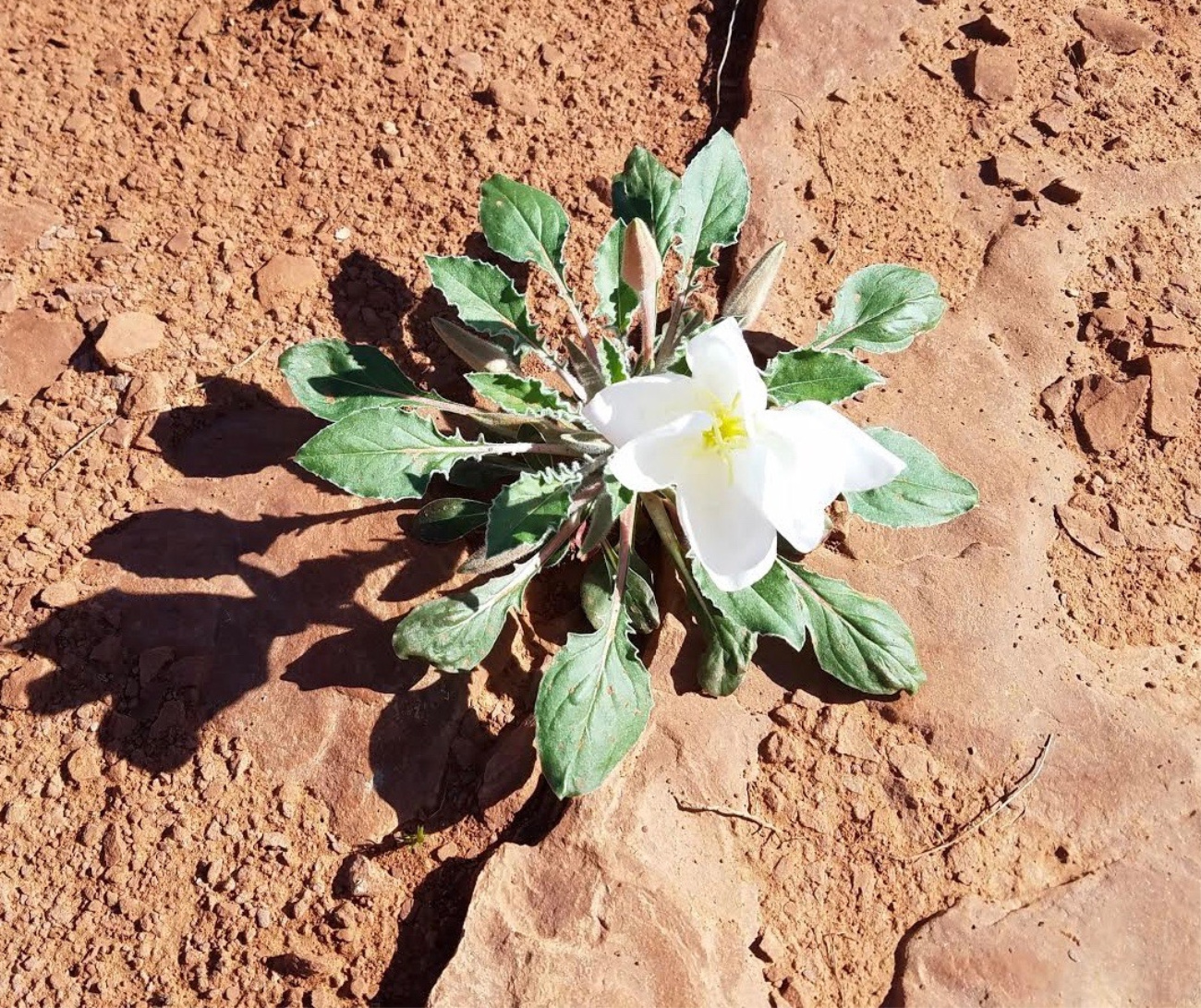 ---