This wild white horse came to check on Porter as he hiked through a thunderstorm in the Great Basin of Wyoming.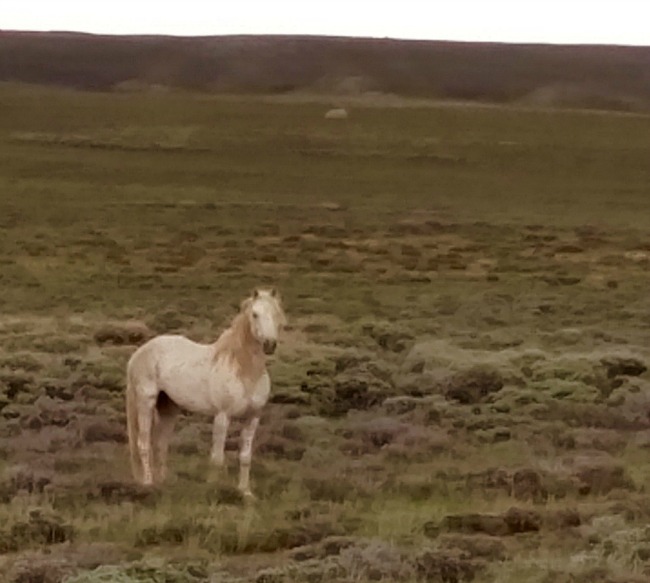 ---
The Great Basin is known for being thick with ticks, but Porter came through tick-free, thanks to coating his pants, gaiters, socks, and shoes with permethrin and subjecting himself to his tick-inspector's standards.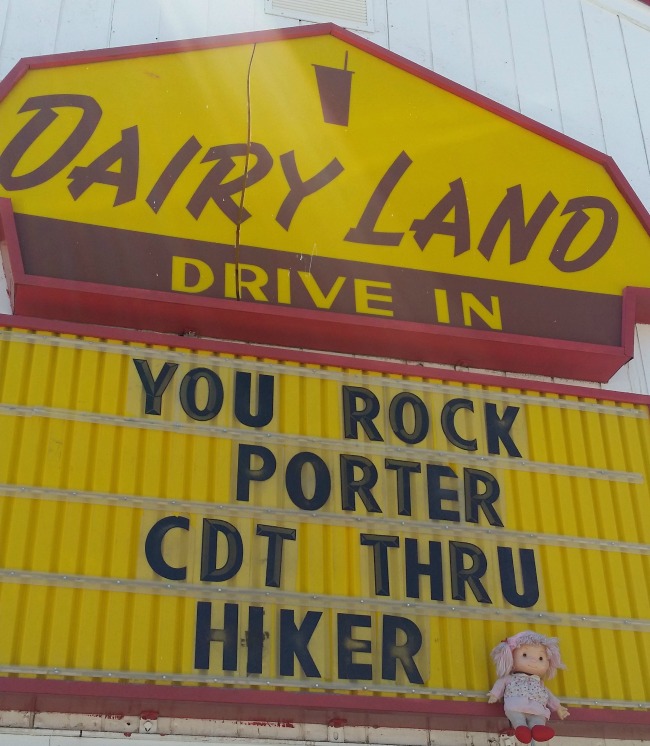 As a reward, Amber climbed up to post this sign on the Dairy Land in Lander.
---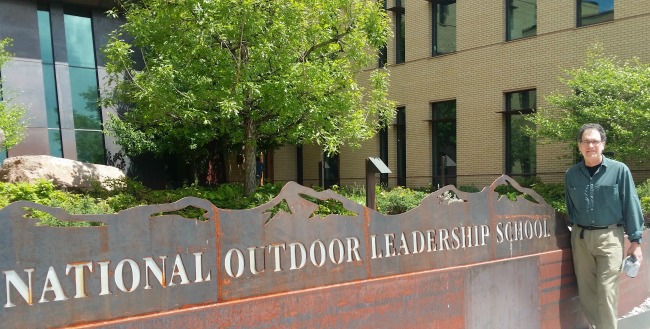 We visited NOLS, the National Outdoor Leadership School in Lander, where Porter's love for outdoor adventure began at the age of sixteen. He was part of the 1968 graduating class in NOLS's third year.
---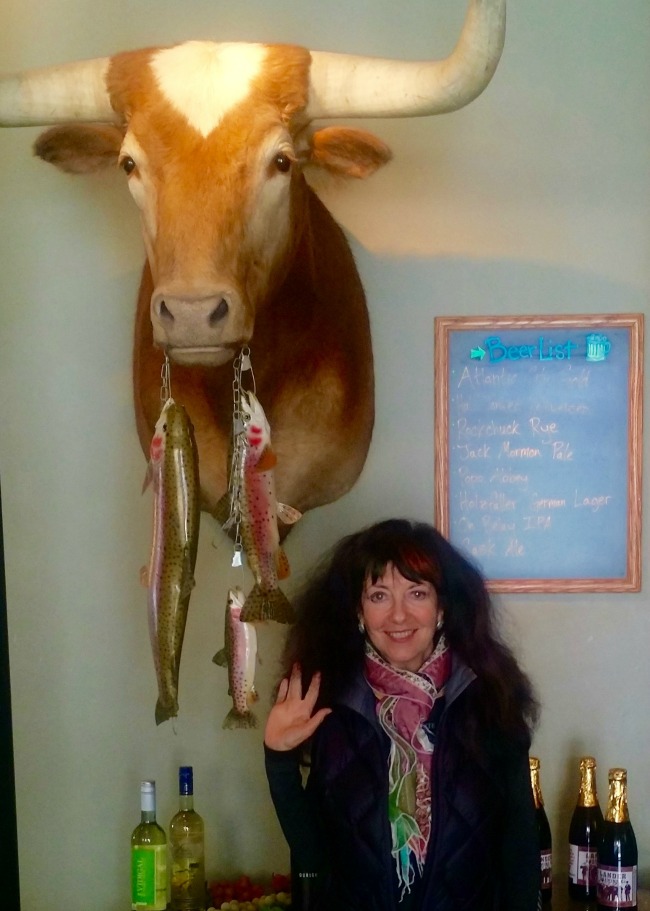 My adventures finding Porter on mazes of unmarked dirt roads out in the middle of nowhere continue. We celebrated our respective victories at Cowfish Restaurant.