My second post for "The Making of a Thru-Hiker" column (in Women's Adventure Magazine): Tips on how NOT to train for a long-distance hike!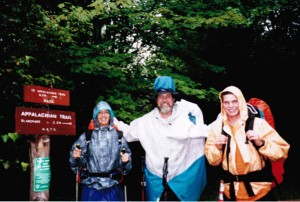 I thought I was dead. Supine in front of an altar, looking up at the vaulted ceiling, I felt like someone in a casket. My husband, Porter, stood over me. "Time to get up and hit the road," he said.
We'd spent the night in the sanctuary of a church in a sparsely populated village in Virginia. They offered overnight refuge to long-distance bicyclists like us. Swaddled in my sleeping bag, I wasn't dead….
To read the rest of the article, visit Women's Adventure Magazine:
https://www.womensadventuremagazine.com/hikingbackpacking/the-making-of-a-thru-hiker-part-2/